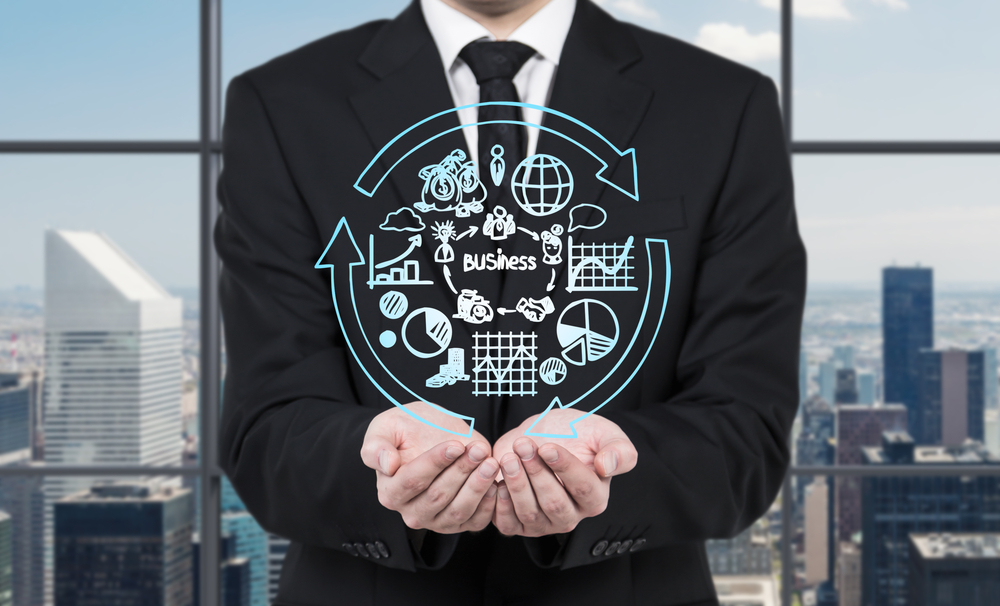 How Marketing And Authority Positioning Influance Business Development
 When you're trying to build a name for your company, there is a multitude of tactics to create an appealing brand, reach out to your customers and build a reputation for yourself in your industry. Graphic artists will tell you about how a high-quality logo and beautiful website design are the keys to business growth, and software developers will expound on the efficiency gained through great CRMs and automated marketing programs. While all these things are valuable, your best solutions will be ways to combine excellent business practices, streamlining your process and maximizing potential growth opportunities.Let's explore how you can achieve this for your business in 2018.
Inbound Marketing
One of the most popular ways to make yourself known to potential customers is with inbound marketing strategies. The goal of inbound marketing is to create engaging content that will draw users to your website and introduce them to how amazing your company is without being pushy. When your target audience comes to you for more information, you have a dramatically higher potential to do business with them.
Authority Positioning
Less well-known than inbound marketing, but powerful in an entirely different way, authority positioning occurs when you establish yourself as an expert in your industry. With expertise and a willingness to share your knowledge, even small businesses can become widely renowned for their quality of work and the precision with which it is done. All you need is a constant public display of your expert knowledge through projects completed well and sharing useful, accurate information about the industry. Helpful guides, how-to instructions and valuable articles on industry definitions and practices all add to your presence as an industry authority, and your goal is to be the go-to source for solutions.
Do you realize that when you make decisions, it's based on a lot of psychological triggers?
This is largely a result of heuristics — our brain's way of unconsciously processing information. For example, when the media is talking about you or your business, that gives you instant credibility. And why is that? It's because it's a third-party source. Think about it; there are so many messages coming at us every day that it's hard for people to tell the difference between what they want to pay attention to and what they should pay attention to. You need to be consistently establishing yourself as an authority and an expert. We're seeing this in today's media and the marketing world: the need to build a personal brand and an ongoing branding strategy.
As you are developing your authority, remember that you are laying the groundwork and bread crumbs — not only your prospects to find you but also for journalists who are researching topics to report on. Don't be surprised if you get contacted by a journalist working on a story and asking for you to contribute because they saw you published a blog post series or book or spoke on a podcast on the topic.
A few years back content marketing burst onto the scene. It was such a fresh approach because so many marketers were using the high-pressure tactics like scarcity and deadlines in a very pushy attitude. Content marketing began to be known as a cutting-edge approach to educating and reaching your target audience in a very non-threatening way. People would read some of these content marketing pieces like a blog post or a video explaining specific solutions to the problems their target audience was currently experiencing, and they began to understand that product or service a little bit better than if they just saw sales page or a brochure.
Recently, I interviewed Marcus Sheridan, Keynote Speaker, founder of The Sales Lion and Partner at IMPACT, on my podcast, Influential Entrepreneurs. I reached back out to him while working on this piece and asked his thoughts on authority positioning as it applies to inbound content marketing. He said, "In every industry, the marketplace is seeking experts. They are looking for someone to learn from — someone that will be honest, frank and real. Ultimately, they want someone to digitally grab their hand and walk them through the buying process. This is the essence of today's buyer, and the beauty of it is that everything comes back to one simple word: trust. That's what inbound is about. It's about trust, and this is a battle that every business, regardless of who they are or what they sell, is in."
My vision and passion are that authority positioning marketing will do the same thing in years to come. This means that you can build authority positioning assets to establish your authority positioning portfolio so that you can show your client, target audience and prospects what you and your brand stand for. Your authenticity shines brightly because you give them value even before you do business with them.
As with many things in business, the best marketing plan is a unified one. Blogs, articles and original content are huge parts of current corporate advertising culture, and everyone is jumping on the inbound marketing bandwagon. This is your opportunity not only to draw in more customers with engaging written and visual content but to place yourself at the head of the pack with higher quality, more professional content than the usual fare.
Action Step
Show your in-depth knowledge of the industry by sharing it with the world in fascinating articles or podcast interviews featuring your business-related tips, advice and stories of your successful exploits. Remember: Building Your Authority is Your #1 Priority.™
Comments
comments