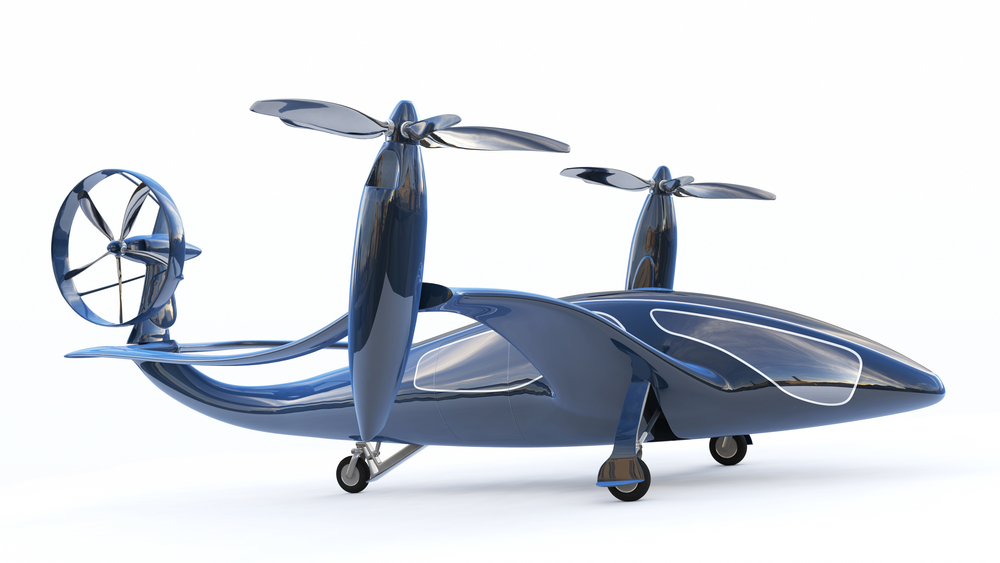 Starling Jet Is Billed As The World's First Hybrid-Electric Business Aircraft
Business jets are typically regarded as an indulgence of the global elite, but a just-unveiled entrant to the sector shows there's more to the industry.
Starling Jet is billed as the world's first hybrid-electric business aircraft capable of vertical take-off and landing (like a helicopter). In addition to serving high-net worth individuals, the planes can be used for disaster recovery and function as an ambulance.
Developed by U.K. start-up Samad Aerospace and unveiled at this week's Singapore Airshow, the three-engine craft seats up to 10 people. It is fully electric during landing and takeoff while relying on diesel turbofan engine propulsion during high-altitude cruising.
The business community remains Starling's biggest market, but it was also designed with humanitarian use in mind, Samad Aerospace CEO Seyed Mohseni told CNBC on Wednesday.
According to the CEO, the new jet is cheaper and faster than many other options for those needing a helicopter or business jet for civil, commercial or humanitarian causes. He described the plane as "safer than a car, as environmentally friendly as an electric vehicle and as luxurious as a private jet."
The average speed of helicopters is about 300 miles per hour while the average range tends to be around 500 miles, he noted. In comparison, the Starling can do 460 miles per hour and clock 1,500 miles.
"It's a big difference in capabilities," he said.
The United Nations Humanitarian Air Service, exhibiting at the airshow, might be interested in deploying the Starling given it's ability to carry heavy payloads, according to a spokesperson.
The organization uses over 70 chartered aircraft, including helicopters, to deliver aid supplies and transport members of the humanitarian community to crisis areas.
Samad's fleet also includes the UAV Starling and e-Starling, both of which are fully electric but have a lower range and capacity.
Due for first delivery in 2024, the Starling Jet has secured three orders so far from customers in Asia, which include a bank, an investment foundation and a shipping company, Mohseni said.
His company, which received $70 million in grant support from the U.K. government, is currently in the process of raising $56 million for research and development, he added.
Comments
comments