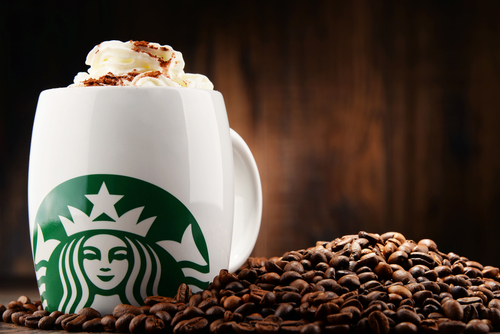 Starbucks May Have To Display Cancer Warning On Coffee Sold In California
A Los Angeles judge ruled in favor of a nonprofit that says coffee sellers must post warnings about a carcinogen.
Starbucks and other coffee roasting companies in California may be required to add warning labels on drinks to alert customers to possible cancer risks, according to a new court ruling.
A Los Angeles judge ruled in favor of a nonprofit on Wednesday that had sued a number of companies for failing to comply with state law, The Associated Press reported. The judge issued the decision as a proposed ruling, meaning the judge could change his mind.
The Council for Education and Research on Toxics filed a suit in 2010 that claims Starbucks and other coffee sellers violate state law by failing "to provide clear and reasonable warning" of a known carcinogen.
Roasted coffee beans contain a chemical called acrylamide, which has been shown to increase cancer risk in studies with lab animals.The coffee industry has argued that the warning labels are unnecessary because the levels of acrylamide in coffee are harmless and occur naturally in the roasting process.
California's Safe Drinking Water and Toxic Enforcement Act of 1986, or Proposition 65, requires businesses to inform consumers of exposures to chemicals listed by the state that may cause cancer and birth defects.
Civil penalties would still need to be decided in the case, the AP reported.
The National Coffee Association released a statement following the ruling that it would consider more appeals and that cancer warning labels would be misleading. NCA President Bill Murray argued that coffee has been proved to have multiple health benefits.
"Coffee has been shown, over and over again, to be a healthy beverage," Murray told HuffPost in a statement. "This lawsuit has made a mockery of Prop. 65, has confused consumers, and does nothing to improve public health."
The World Health Organization removed coffee from its list of known carcinogens in 2016, stating that its regular consumption may actually reduce the risk of liver cancer and some chronic diseases.
Comments
comments