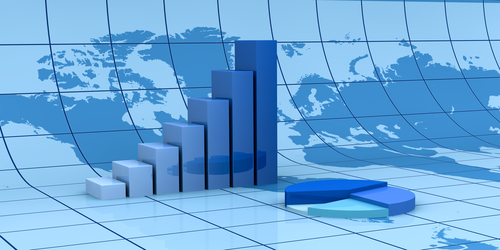 Factors Driving the Growth of Global DOOH Market
By Alex Mardikian
Investments in print advertising are declining. Newspapers and magazines are establishing digital avatars. The competition from digital media is intense and print media is shriveling from the heat. Digital media offers flexibility and reach that traditional print media and OOH cannot. VODXS is a highly innovative aspect of DOOH and is already helping businesses in Europe and the U.S to create meaningful engagements with viewers.
The global DOOH market is growing and will continue to grow. Let us take a look at the factors that will determine its growth over the mid- and long-term.
Retail accounts for the largest share of DOOH. In 2017, it was 41%. It is expected to decrease to 39% by 2022, as the other segments begin to deploy DOOH.
In the U.K, DOOH already covers 92% of London's adult population. This level of cover will invariably lead to saturation and businesses will have to perforce think of newer uses and avenues for displaying digital content.
Right now, innovations in digital and networking technology are spurring the growth of DOOH. Vast amounts of content is being generated each day. DOOH, along with mobiles, is the fastest growing medium advertisers. What is really impressive about DOOH is that it is also attracting the interest of a global audience. People find digital posters to be appealing and eye catching. DOOH ads are considered as some kind of status symbol for brands. Consumers associate DOOH ads with forward thinking brands.
In terms of contextual information, an audience survey in the U.K revealed that people prefer content that drives utility and is relevant to a given location. 2 out of ten respondents stated a preference for time-sensitive content. This is extremely useful insight that marketers are using to drive the development of DOOH. Can your business combine these to create copy that can inform customers who are in the active buying phase or in the process of making up their minds?
Brands that can understand how important real-time data is for their business are best-placed to benefit from DOOH. As the application of such data in DOOH grows, so will the number of advertisers. This will lead to greater DOOH ads across formats. Already, brands can communicate with a select and desirable audience directly via DOOH, for example VODXS ads.
In short, contextual relevance will be a big driver of digital signage. As data and AI begin to improve the gathering and delivery of insights that will enable businesses to create contextual material, the domain of digital signage will continue to spread.
In Europe and America, where the medium is already approaching a level of maturity where further penetration may slow down, it is this real-time insight that will continue to push the growth of DOOH.
From 2,000 digital billboards in the U.S in 2010 to more than 7,000 now, digital signage is on a growth path in the U.S. There are already more than 1.25 million digital place-based screens all over the country.
Digital OOH accounts for nearly 40% of the spending on out-of-home advertising. By 2020, companies will be spending more on DOOH than on traditional OOH.
The advances in software and the steadily lowering hardware costs are encouraging media owners to create new media spaces all over urban areas. These spaces provide useful information and improve the quality of life for citizens. According to a survey by the DPAA, more than 6 out of 10 media planners are incorporating DOOH in their media strategies.
Media houses are encouraged by the speed at which they are now beginning to access real-time behavioral data gathered from mobiles, DOOH screens, VODXS faucet based systems, and sundry smart wearables, not to mention the good old-fashioned desktops. Media planning and buying platforms are getting fed location and behavior-based data in real time. This aspect of technology is right now creating a churn in how businesses are getting their heads around how to best use this mint fresh data for the best results.
Media will target based on predictive algorithms that will cull information from different sources and predict the chances of an audience being in the range of a given DOOH fixture, screen, kiosk, etc.
Contextual content of DOOH can be transmitted to mobile devices through NFC. The content can be ads or messaging. Mobiles give DOOH location data. It's a mutually beneficial relationship resulting in targeted content across both media channels. This is yet another growth driver for DOOH. Its effects will become more pronounced as the measurability of actions on DOOH and mobiles improves.
Continuous availability of data will allow streaming of targeted content across a given location or even a wider geographical location. For a commuter, an ad streamed at a kiosk can be replayed at a VODXS terminal, and then at a DOOH screen outside a railway station. Ads delivered on DOOH can also be retargeted on mobile devices. An action taken based on an ad or a message will serve to take the communication forward through DOOH and mobile.
Comments
comments