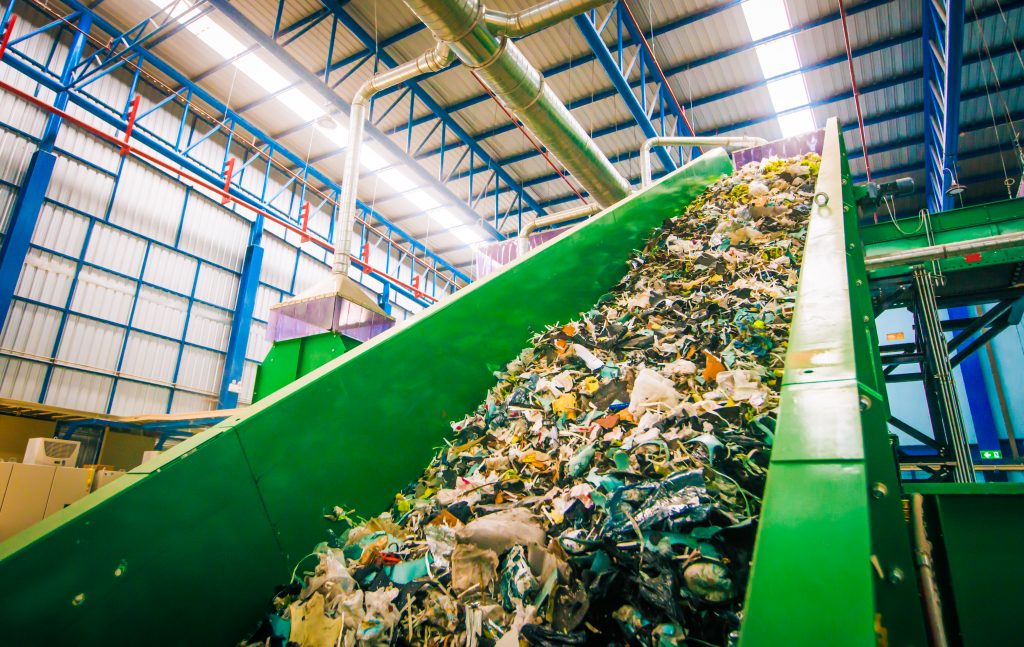 Garbage companies are refusing your recycling. The trade war with China will make it worse
Across the Bay Area, recycling companies are in a crunch to find places overseas where they can sell plastic yogurt cups and junk mail flyers.
China had been a big buyer of reclaimed refuse but recently tightened its rules on the products it accepts, requiring the various materials to be rigorously separated and much cleaner than in the past. The country is also threatening to impose a tariff on trash amid a broadening trade war with the United States, which could ding recycling companies.
"They are shutting the door on a lot of materials," said Kimberly Scheibly, director of compliance and customer relations at Marin Sanitary Service in San Rafael, where mixed paper has been accumulating for months as the firm looks for a buyer. Markets like Vietnam and Mexico have opened up, but due to their smaller size, they often get inundated with material and can't take more, she said.
The surplus has, in turn, lowered the price of the recycled material, the sale of which is used to offset the cost of recycling operations.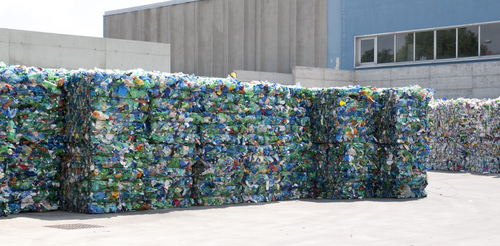 That has put California companies in a bind, because many have contracts with local governments that are required by law to have a 50 percent recycling rate or risk state fines. Recycling firms sell more than 60 percent of their discarded material overseas. Now they're in a tough situation, Scheibly said.
With no place to send the material, firms like Marin Sanitary Service are holding on to huge amounts of paper and plastic in the hope that it can be sold later, but Scheibly said she is running out of storage space.
"If we have no place to put it, what we are going to have to do is landfill it, which is the last thing a recycler wants to do," Scheibly said. "It's high time that people all over the world take care of the environment, but the restrictions are so severe that nothing can move now."
Upper Valley Disposal & Recycling in St. Helena had been accepting plastic grocery bags for the past decade, but in July the firm stopped because it could no longer sell that material to China. The result: Customers now put those plastic bags in the landfill.
Yogurt cups, cottage cheese containers and other small food receptacles are piling up in bales at Upper Valley's property, said Christy Abreu, the firm's community outreach coordinator. "We're kind of in the wait-and-see mode," said Abreu, who is also state president of the California Refuse Recycling Council.
In Berkeley, city officials recently proposed an ordinance that would encourage consumers of take-out food and coffee to bring their own plastic containers and cups — or face a 25-cent charge for using disposable containers — as a way to address the recycling crisis.
A green push in China, which began to enforce stricter rules this year in an effort to improve its environment, is what's jeopardizing the state's recycling rate. Mixed paper and certain mixed plastics are no longer accepted. And there are now tougher restrictions on the amount of contamination in materials Chinese processors will accept.
"It's a little bit of a wake-up call, because we were able to offshore our trash and not really think about it," said Nick Lapis, director of advocacy for Californians Against Waste. Now, local recycling programs are going to have to adjust for that reality, he said.
Recycling companies are working to educate the public on changes in China's standards. Recology in San Francisco is reminding consumers to rinse bottles and jars, bag plastic bags and film plastics together, and compost food scraps. Down the line, producers of consumer goods may also have to cut back on what consumer watchdogs say is the wasteful packaging that comes with almost every new product.
"Ultimately manufacturers will have to start thinking about how they get their products recycled and how they use material types that are more recyclable," Lapis said.
As part of the escalating trade war, China announced this month that it would impose a tariff of 25 percent on $16 billion worth of goods, including paper waste, Reuters reported. That has Abreu concerned, because that means recycling centers may have to pay more for materials sold to China.
"The tariff is another layer on top of the (rules) that they already adopted," Abreu said. "It's like getting two punches instead of one."
Comments
comments