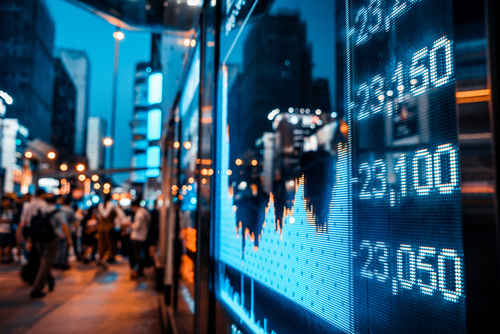 Nike, Facebook set to weigh on Wall Street as trade worries linger
U.S. stocks were set to open lower on Tuesday, as declines in heavyweights such as Nike and Facebook added to worries over trade negotiations between United States and other major economies, following the Labor Day weekend.
Nike (NKE.N) dropped 3.1 percent in premarket trading as calls for a boycott of the sportswear giant gained traction on social media after it chose Colin Kaepernick as a face for adverts marking the 30th anniversary of its "Just Do It" slogan.
Facebook (FB.O) fell 1.4 percent after brokerage MoffettNathanson downgraded the social media giant to "neutral" from "buy" citing revenue growth deceleration.
A fresh round of U.S tariffs on $200 billion worth of Chinese goods are expected to take effect after a public comment period ends on Sept. 5.
U.S. President Donald Trump has told his aides he is ready to impose the tariffs as soon as the public comment period ends, according to a Bloomberg report last week.
Talks between Canada and the United States to renegotiate the North American Free Trade Agreement (NAFTA) ended on a sour note on Friday, but officials set plans to resume their talks on Wednesday.
Despite the looming tariff threats and trade uncertainties, the major U.S. indexes closed higher in August, with the Nasdaq posting its largest monthly gain since January.
"This has more to do with the fact that the markets have had a strong run in the past two to three weeks and it is normal for people to take a little bit of profits off the table," said Robert Pavlik, chief investment strategist and senior portfolio manager at SlateStone Wealth LLC in New York.
The dollar .DXY rose nearly half a percent against a basket of major currencies as trade concerns escalated.
Shares of trade-sensitive Caterpillar (CAT.N) and Boeing (BA.N) slipped 0.6 percent.
Verizon (VZ.N) fell 1.23 percent after a Barclays downgrade to "equal weight".
At 8:50 a.m. ET, Dow e-minis 1YMc1 were down 73 points, or 0.28 percent. S&P 500 e-minis ESc1 were down 4.25 points, or 0.15 percent and Nasdaq 100 e-minis NQc1 were down 22.25 points, or 0.29 percent.
Advanced Micro Devices (AMD.O) gained 1.5 percent and Qualcomm (QCOM.O) was up 0.9 percent after brokerages upgraded the chip stocks.
Data from the Institute for Supply Management on national factory activity index is expected at 10 a.m. ET.
Comments
comments