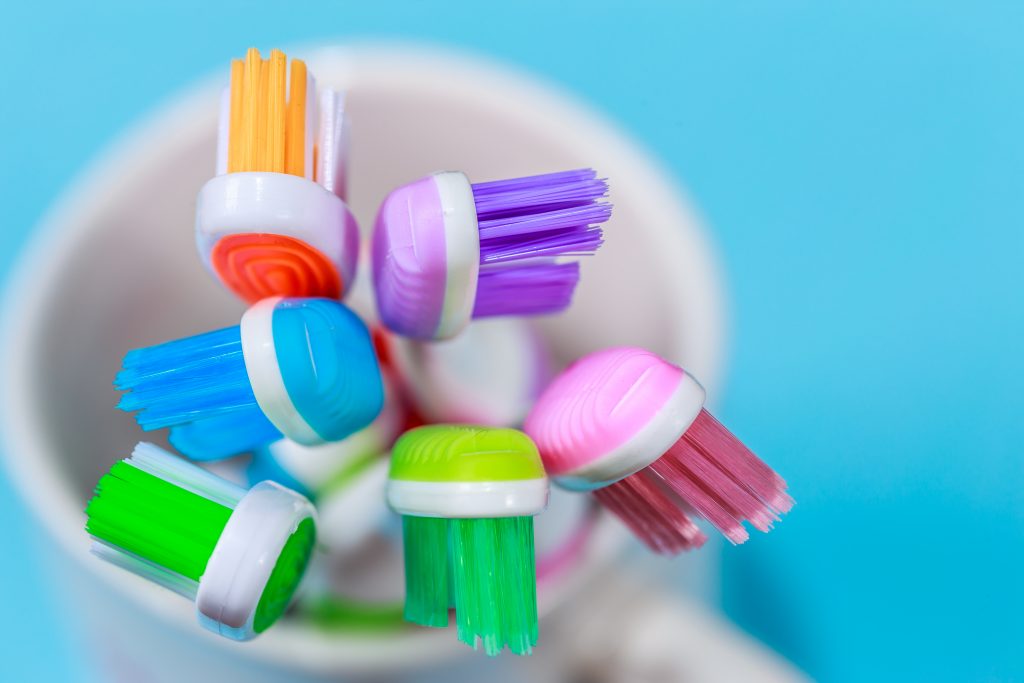 How to Recycle Toothbrushes
Depending on your local recycling center, you can't toss your toothbrush into the recycling bin. Well you can, but you'll just be adding trash for the workers to pick out. And you shouldn't throw your toothpaste tube in the bin either. But you can mail them to a specialized recycling center for free, with a program from Colgate and TerraCycle.
The recycling program accepts brushes, tubes, packaging, and floss containers of any brand. You have to provide the box, but the program will give you a UPS label to print and attach. Save up your tooth trash and send it off every few months.
If that feels like too much work, honestly don't worry about it. Recycling your tooth-care paraphernalia isn't anywhere near the most important thing you can do to help the environment. (You'll do so much more by skipping meat now and then.) But if you've got the spare box and the time, and you want to double the smugness you feel after flossing, go for it!
Many local facilities can't recycle toothpaste tubes and toothbrushes, because they're made of multiple materials fused together. (Tubes are usually pressed together from several layers; brushes have bristles and grips.) But many "un-recyclable" objects, like smoke detectors, electronics, and plastic bags, have alternate options if you look around. (Mail the first two back to the manufacturer; take plastic bags to a store with a collection bin.)
Comments
comments