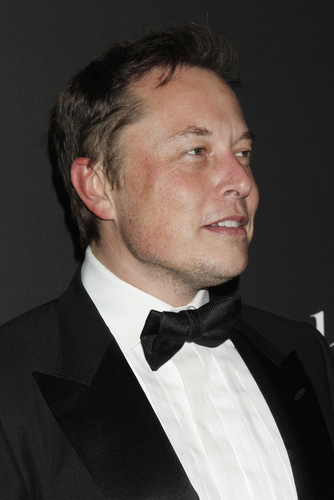 Tesla, Musk face criminal probe over go-private statements: Bloomberg
Tesla Inc (TSLA.O) and its Chief Executive Elon Musk are under criminal investigation by the U.S. Department of Justice over public statements about taking the electric carmaker private, Bloomberg reported on Tuesday.
Tesla did not immediately respond to a request for comment, while DoJ declined to comment.
Federal prosecutors opened a fraud investigation, the report said, citing two people familiar with the matter, over Musk's tweets in early August that he had secured funding for a buyout deal valued at $72 billion, before backing off.
Musk has already been sued by short-sellers such as Citron Research and is facing a probe by the U.S Securities and Exchange Commission.
The billionaire CEO's behavior has raised concerns about his leadership, with several Wall Street analysts and some investors urging Tesla to appoint a strong second-in-command.
Musk has been under intense pressure to prove he can deliver consistent production numbers for the Model 3 sedan, which is crucial to Tesla's plan to become a mass-market automaker.
He said on Monday the company is facing delivery bottlenecks as it ramps up production to meet its target of 6,000 cars per week.
Separately, Musk was sued for defamation on Monday for falsely suggesting that a British caver who helped rescue 12 boys and their soccer coach from a Thailand cave in July was a pedophile and child rapist.
Tesla's stock, which has lost about 25 percent since its gains on Aug. 7 after Musk tweeted about going private, fell 4.8 percent to $280.79 on Tuesday.
Comments
comments