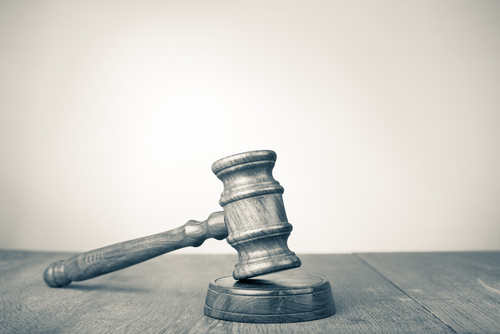 SEC sues Elon Musk over tweets about taking Tesla private
Federal regulators say Musk had "not even discussed, much less confirmed, key deal terms."
The Securities and Exchange Commission sued Tesla CEO Elon Musk on Thursday, alleging that the billionaire tech entrepreneur misled the market when he tweeted last month that he had "funding secured" to take the electric carmaker private.
The suit asks that Musk be barred from acting as a director or officer of any publicly traded company, and seeks unspecified civil penalties and disgorgement of any possible ill-gotten gains.
Tesla shares dropped sharply on news of the lawsuit, falling about 11 percent in a matter of minutes in after-hours trading.
Musk said he would fight the lawsuit.
"This unjustified action by the SEC leaves me deeply saddened and disappointed," he said in a statement. "I have always taken action in the best interests of truth, transparency and investors. Integrity is the most important value in my life and the facts will show I never compromised this in any way."
Stephanie Avakian, co-director of enforcement at the SEC, said at a news conference that Musk had fallen short of his responsibility as an officer of a public company to be accurate with the investing public.
"Neither celebrity status nor reputation as a technological innovator provides an exemption from the federal securities laws," she said.
The suit was filed Thursday in federal court in Manhattan. Musk also faces a criminal investigation into the episode, Bloomberg News reported this month.
Musk, 47, said on Twitter on Aug. 7 that he was considering taking Tesla private and that funding was "secured" for such a deal.
The SEC said in its suit that the comments were "false and misleading" because it was not nearly so certain that Musk would be able to pull the deal together.
"In truth and in fact, Musk had not even discussed, much less confirmed, key deal terms, including price, with any potential funding source," the agency said.
The SEC said Musk's misleading statements continued into a series of other tweets, including one that said the "only reason why this is not certain is that it's contingent on a shareholder vote."
The lawsuit describes a roundabout way that Musk arrived at his proposed price for the deal of $420 a share.
Musk added what he thought was a standard 20 percent premium to that day's share price, and then rounded up the number from $419 to $420 "because he had recently learned about the number's significance in marijuana culture and thought his girlfriend 'would find it funny, which admittedly is not a great reason to pick a price,'" the lawsuit says, quoting Musk.
Comments
comments