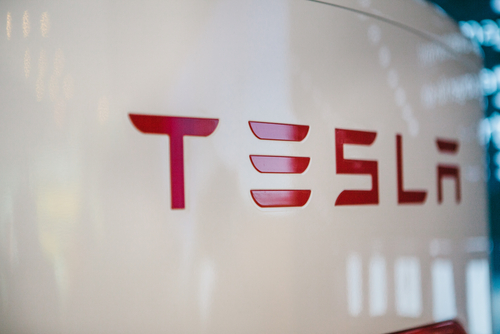 Cadillac edges Tesla in semi-automated driving test
General Motors Co's (GM.N) Cadillac outscored Tesla Inc (TSLA.O) in a new ranking of partially automated driving systems tested by Consumer Reports and released on Thursday.
The highly influential nonprofit organization, which tests and rates a variety of consumer products from appliances to vehicles, said it compared Cadillac's Super Cruise and Tesla's Autopilot with similar systems from Nissan Motor Co (7201.T) and Zhejiang Geely's [GEELY.UL] Volvo Car Corp. Nissan's ProPilot Assist was ranked third and Volvo's Pilot Assist fourth.
The auto companies did not respond immediately to a request for comment.
Consumer Reports said it has been testing partially automated driving systems for several years but elected to conduct a formal study intended for publication, because "we are at a tipping point where they are now going mainstream," according to Jake Fisher, director of auto testing.
The organization said its tests, conducted on a private track and on public roads in Connecticut, were designed to measure the systems' ability to automatically control steering and speed in certain situations, while helping drivers pay attention and regain manual control of the vehicle when required.
The systems typically use cameras, radar and other sensors, as well as mapping data, to monitor location and traffic conditions and help keep a vehicle centered in the lane at a safe distance behind other cars.
Each system has limitations. Cadillac's Super Cruise, for instance, only functions on divided highways that have been mapped by GM. In contrast, Tesla's Autopilot can be used even on small, curvy roads with poor lane markings, but "operates erratically in those situations," Consumer Reports said.
While they can help relieve driver stress and fatigue, Consumer Reports said, the partially automated systems are "not intended to be self-driving features."
The organization tested Super Cruise on the Cadillac CT6; Autopilot on the Tesla Model 3, Model X and Model S; ProPilot Assist on the Nissan Leaf and Infiniti QX50, and Pilot Assist on the Volvo XC40 and XC60.
Consumer Reports said Cadillac's Super Cruise did "the best job of balancing high-tech capabilities with ensuring the car is operated safely and the driver is paying attention."
Tesla's Autopilot was cited for its capability and ease of use, while Nissan's ProPilot Assist did a better job than Autopilot or Volvo's Pilot Assist in keeping drivers engaged.
Cadillac's Super Cruise is not related to the GM Cruise self-driving vehicle being jointly developed by General Motors and Honda Motor Co Ltd (7267.T).
Comments
comments