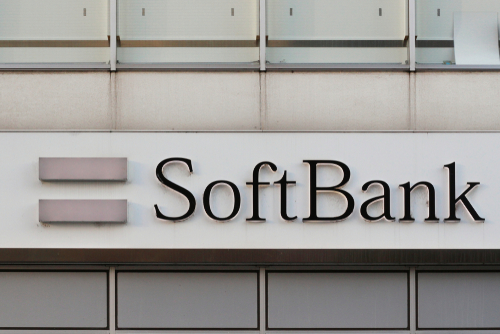 SoftBank's billionaire CEO says he won't turn his back on Saudi investment
"These funds are important to the Saudi people in ensuring their economy diversifies and is no longer dependent on oil," said Son.
Masayoshi Son, the billionaire founder and chief executive officer of Japan's SoftBank, said Monday he is not turning his back on investments with Saudi Arabia, despite the murder of Washington Post journalist Jamal Khashoggi.
SoftBank, which has stakes in Sprint and Uber among other U.S. companies, is one of the world's biggest investors in technology through what's known as its Vision Fund. The fund has $100 billion, around half of it from Saudi Arabia, and houses stakes in a number of start-ups as well as companies such as WeWork and Slack.
"These funds are important to the Saudi people in ensuring their economy diversifies and is no longer dependent on oil," said Son during the company's earnings call on Monday, speaking of Saudi Arabia's rebranding into a hub of international business, finance, and technology to fulfill the needs of the kingdom's young population.
"It is true that a horrible incident happened," he noted. "On the other hand, we have a responsibility towards the Saudi people, and we must carry out our responsibility rather than turn our backs on them."
Major banks and foreign companies have been split on what to do about Saudi investments, championed by Crown Prince Mohammed bin Salman, or MBS, as the de facto ruler is known.
Son has been under pressure since the killing. While he backed out of the Future Investment Initiative, an annual conference aimed at showcasing Saudi Arabia's business initiatives with foreign investors and known as "Davos in the Desert," Son had said nothing about the continued relationship of the two entities until today.
Larry Fink, CEO of BlackRock, which handles $6 trillion in assets, also pulled out of the conference — but said last week he had not lost any business from Saudi Arabia. Speaking to Andrew Ross Sorkin at the New York Times DealBook conference, Fink said he would not cut ties.
"Keep in mind, its a big country. There are many fine people in the country," he said, explaining that such situations were not black and white
SoftBank is far from being the only company to have taken millions from Saudi Arabia. Last month Endeavor, the holding company of Hollywood talent agency WME, said it was in talks to return a $400 million investment from the sovereign wealth fund.
Last week, Tesla CEO Elon Musk said he would "probably not" take Saudi Arabian money. The Saudis purchased nearly 5 percent of Tesla shares on the open market earlier this year, giving them a multibillion-dollar stake in the electric car company — and Musk believed the Saudis would also bankroll taking Tesla private.
The World Wrestling Entertainment league has, however, pressed ahead with its operations in the country, holding its "Crown Jewel" pay-per-view event in Riyadh last week.
Comments
comments