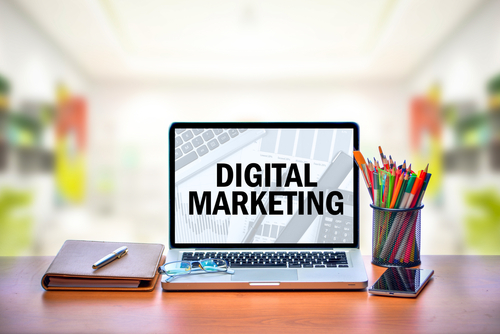 How Technologies Have Influenced The Digital Marketing Industry?
By Doc Searls
Digital Marketing is actively growing and presents users with incredible new products. It's always going to be a changing industry since the online world is developing rapidly. For example, in the U.S, many businesses spend about $120 billion on digital marketing, making it one of the biggest playing fields. Every company desires to have a reliable and excellent name in the market, but they can face several pitfalls. Despite the fast growth of digital marketing, some models are wrought with:
excessively high commission fees;
click fraud;
inefficient targeting algorithms.
There are many businesses around the world, who complain they can't find the proper marketing channels. They create advertising in many sites or apps, but when they receive results, they are unable to define which place produced them. A lot of the companies don't understand why they don't get high social traffic if their business is doing well online. This scares them. The hidden hazard is people need to devise fresh ideas every day. Sometimes it's difficult to create a unique product or attractive visuals using a great variety of special marketing tools and programs.
The digital industry still has some issues, and that's why a lot of companies try to implement innovative technologies like blockchain, artificial intelligence, big data, and many others to avoid unpleasant moments. For instance, organizations like BitClave have reached a whole new level of innovation and utilized blockchain's properties to create a decentralized search engine that helps advertisers get in front of their target audience.
Using blockchain technology, advertising platforms can display all click-throughs in real time. And companies like BitTeaser and adChain have already used it for PPC advertising since modern consumers appreciate effective digital ads while shopping.
Another great example is Ubex project. The primary goal of this project is to overcome pitfalls and revolutionize the digital advertising market using AI and blockchain. The project strives to circumnavigate the problem of high commission fees by eliminating digital marketing agencies, tokenizing ad slots and having AI collect critical data to make sure buyers can purchase effective digital and social marketing. In addition, its hard cap reached 161 BTC, 25,074 ETH, and 3,336 LTC during the ICO period.
Blockchain is finding implications in practically every industry. This great technology is the answer to digital ads frauds, due to its secure database ensuring reliable ads delivery and placement. It provides full transparency in the digital supply chain. For example, Ubex proves this with their successful ICO, which was held from May 21 to September 30, 2018. That's why modern innovations and programmatic approaches are a new way forward in digital marketing, promising to optimize advertising efforts.
Naturally, it's too early to make serious statements about the future of blockchain technology since it's just starting to demonstrate its hidden possibilities. However, cool blockchain-based projects are gradually appearing with their advantages like full transparency, secure databases, reliable ad placements, privacy, data safety and many more. The blockchain can significantly change the digital industry on many fronts. That's why the marketers have to keep an eye on it to know where to put time and energy.
Comments
comments