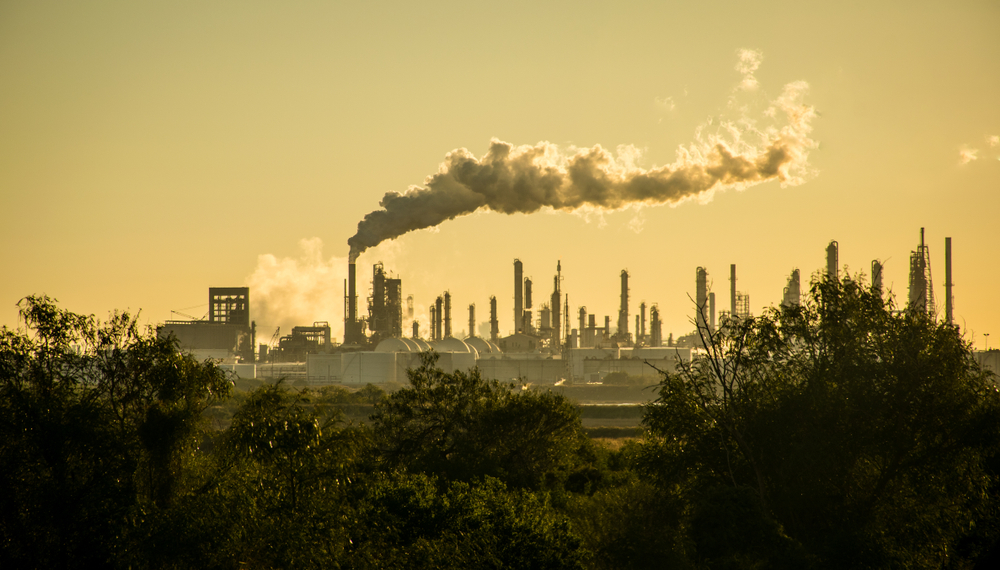 Is There Hope for Action on Climate Change?
There has been no lack of bad news on climate change lately. Last fall, the Intergovernmental Panel on Climate Change, the "gold standard" for climate science information, called for "unprecedented action," predicting "worse and more frequent floods, wildfires in the west and droughts in the Midwest — as well as all the human suffering and property damage these disasters cause." The panel was not mistaken — think of the destruction left by Hurricane Michael in Mexico Beach, Fla., and the wildfires that devastated Paradise, Calif.
Then, weeks later, the congressionally mandated National Climate Assessment from 13 U.S. government departments and agencies warned that "climate change poses a severe threat to Americans' health and pocketbooks, as well as to the country's infrastructure and natural resources" — conveying a "sense of urgency and alarm," as The Washington Postreported, "in stark contrast to the lack of any apparent plan from President Donald Trump."
Earlier this month, The New York Times reported on the nomination hearing of ex-coal industry lobbyist Andrew Wheeler to become the next EPA chief, during which Wheeler told senators he did not believe climate change was "the greatest crisis" facing the planet and acknowledged that "he had not familiarized himself" with the above reports.
Since July, Wheeler, as acting EPA chief, has moved to weaken the rules to reduce carbon emissions from coal-fired power plants and to eliminate restrictions on new coal-burning plants, evidently unconcerned by the fact that, according to the U.S. Energy Information Administration, 26 percent of U.S. greenhouse gases come from burning coal.
If you're discouraged by all this, you're not alone.
Those who believe climate change is real now outnumber the deniers by a ratio of 5-to-1. The percentage of Americans "very worried" about climate change has tripled since 2011, rising to nearly 30 percent according to the Yale Program on Climate Change Communications. More than half of Republicans support Congress taking action on climate change. At the same time, 62 percent of Americans "feel helpless" to do anything about their fears.
What can we do? Where can we look for optimism as we face these current and predicted disasters on one hand, and inept governance on the other?
Fortunately there are glimmers of hope emerging from Congress — this despite that body's 20 percent public approval rating and our general cynicism about its many failures. Last year, for example, two federal carbon pricing bills were introduced with Republican support. And now, in the newly seated 116th Congress and amidst much talk about a "Green New Deal," a bipartisan group of sponsors has introduced HR 763, known as The Energy Innovation and Carbon Dividend Act of 2019 (a similar bill was introduced in the last session).
This bill proposes to create a "Carbon Dividend Trust Fund" to encourage market-driven innovation of clean energy technologies that "will reduce harmful pollution and leave a healthier, more stable, and more prosperous nation for future generations."
As the Citizens Climate Lobby explains, by placing a fee on coal, oil and gas extraction, the bill is designed to reduce America's carbon emissions by at least 40 percent in the first 12 years.
The purpose of the fee is to drive companies and consumers toward non-polluting energy sources. To achieve that, the fee would start low and grow over time.
To protect U.S. manufacturers and jobs, a border carbon adjustment would be imposed at ports of entry on imported goods; and exports from the U.S. would receive a refund.
But what's most remarkable is that the bill would benefit citizens directly: All the government-collected fees from the carbon dividend trust fund would be returned, in equal shares, to American households to spend as they see fit.
This monthly dividend would pay citizens to cover the inevitable increases in energy costs, with money to spare. The new money in citizens' pocketbooks is predicted to promote economic growth and create 2.1 million jobs. Thus, caring for the health of the planet would help, not hurt, local economies.
There will, of course, be critics, obstacles and details to sort out. The White House and the Senate — lots of citizens, too — are mired in "the politics of denial," promoted by the self-serving fossil fuel corporations and their "merchants of doubt" defenders.
But despite the deniers and the critics, this bill could very well be the starting point for our emergence, with bipartisan cooperation, from the wasted 30-plus years of delaying and blocking under the thumb of the coal, oil and gas interests.
This initiative deserves citizen support. If you agree, please let your representatives know that you are counting on their strong support of this bill in Congress.
Comments
comments