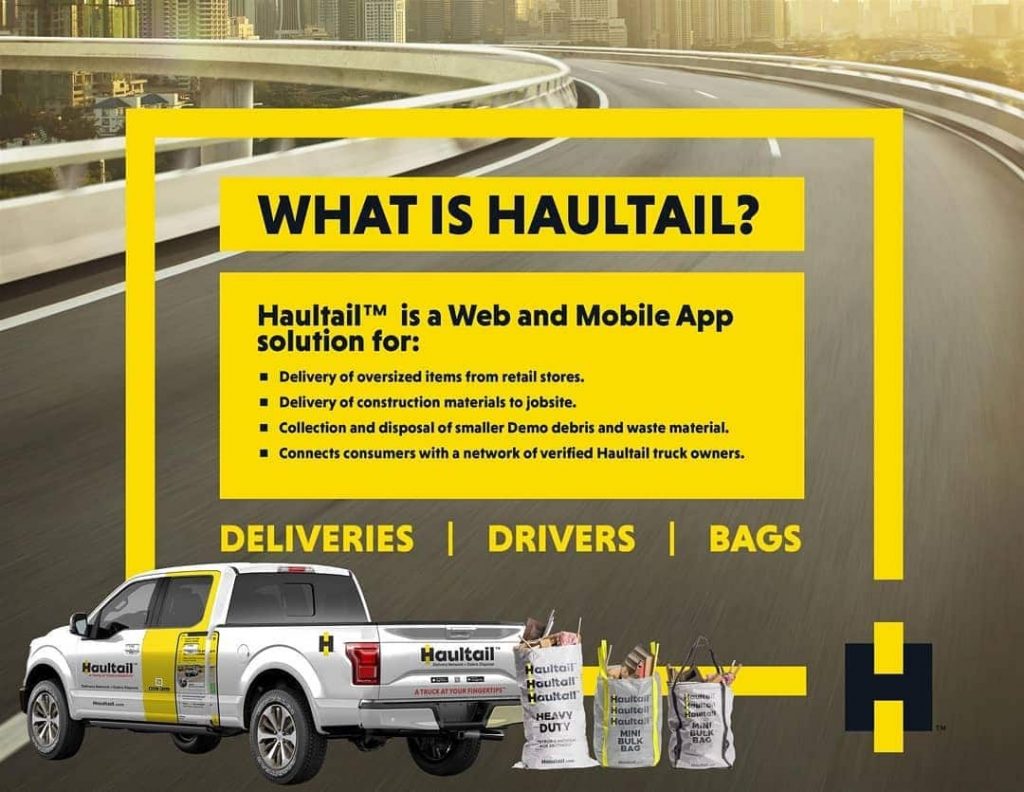 10 BENEFITS OF HAULTAIL™ IN YOUR DAILY LIFE
"It might start with the help to move into your new house. Or as a regular help with delivery of your shopping items home when that huge TV of your dream seems bigger than your car. Or maybe with the help to collect and dispose the debris. However, we cannot deny that delivery services have become vital in many aspects of our life.
Still it can be overwhelming to find the best fit for your daily needs. And that's when HaulTail™ steps forward with the 10 benefits for your daily life needs."
1. Get it right the first time. There are no rooms for error as each order is accompanied by the photo
2. Keep the item safe ensuring it's well packed
3. Efficient service
4. Wide range of delivery option fitting your needs the most
5. Reliability
6. Delivery of construction materials to jobsite
7.Collection and disposal of the debris and waste materials
8. Competitive prices
9. Cooperation with the network of trusted HaulTail drivers only
10. And the last but not the least, we do respect you
"HaulTail is the new alternative pick-up and delivery service for home, business, retail and construction,sponsored by Demo Bag. Available through an easy to use App, linking customers, retailers and construction with Haultail drivers for all deliveries and removals.
Download the app now and ease your life with just one click. "
Liked the article? Subscribe now to receive the hottest news and tricks every day.
Comments
comments