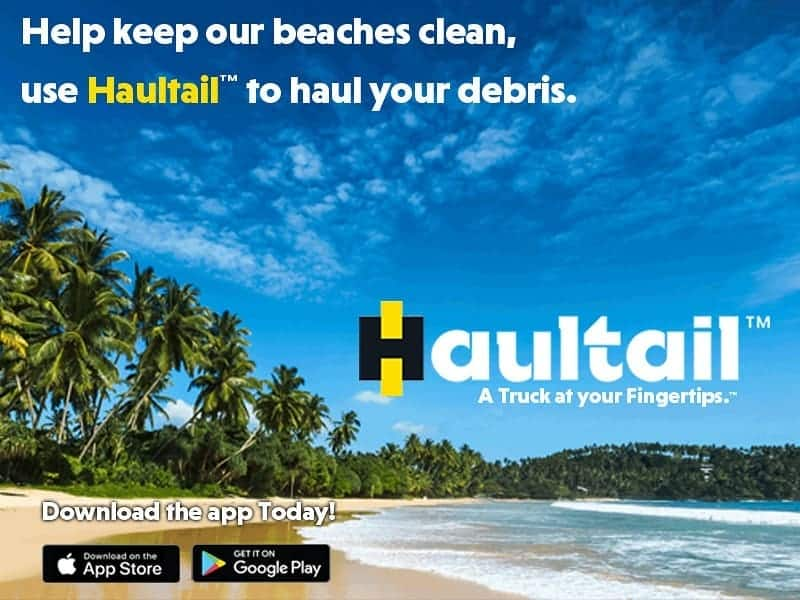 Environmental volunteers: Can you you contribute?
"Making a conscious effort to change your day-to-day lifestyle — whether it's eating plant-based foods, composting all your scraps, ditching plastic, or all three and then some — is an awesome thing to do for the planet. One can do it personally as a volunteer, join volunteering communities or establish
an eco-friendly company populating the eco-services in the area, exactly as Haultail™ Delivery Services & Debris collection."
However, let's descuss few ideas for the individual, which will not require much time and efforts. What can be done ?
"Get involved in the tree-planting movement by organizing a tree-planting party, or see if your city or town is already part of Arbor Day's Tree City USA network and, if so, help strengthen the movement. Trees help combat climate change, clean pollutants from the air, produce oxygen, reduce pollution caused
by water runoff, prevent soil erosion, provide vital wildlife habitats, save us energy by providing cooling and shade, and even reduce violence in urban neighborhoods (you can find the HaulTail article ""Living close to the highways: What you need to know"")."
If you're an outdoor enthusiast with experience in things like first aid and backpacking safety, you may get involved into leading the eco-conscious expeditions through beautiful natural landscapes as this might be your dream adventure.
"If you live in a city, spending some time helping out on an urban farm can be a wonderful way to get the nature fix you need. Most accept individuals or groups, for a one-time gig or on a regular basis. You'll do anything from planting, weeding and pruning to greeting visitors or selling fresh produce at
a farmer's market."
"You might consider to find a Local River Cleanup or to esrablish a local movement by yourself. Since there are no government agencies regularly responsible for cleaning trash from a river, it will usually only happen if a community gets involved. Removing trash can make a river safer for wildlife and humans
and improve water quality while protecting aquatic habitats"
There is a room for everyone whatever your education or skills are. If you are a lawyer, you may decide to support one of the environmental advocacy organizations, which develop and lobby for laws and policies that protect the environment on federal, state and local levels.
"Are you an amateur plant-based chef with a lot of experience? Do you know how to transform and old t-shirt into a trendy new addition to your wardrobe? Maybe you're a master mixer of DIY beauty products?
"
If you have an eco-friendly talent, the best thing you can do is share it with the world!
Liked the article? Subscribe now to receive the hottest news and tricks every day.
Comments
comments