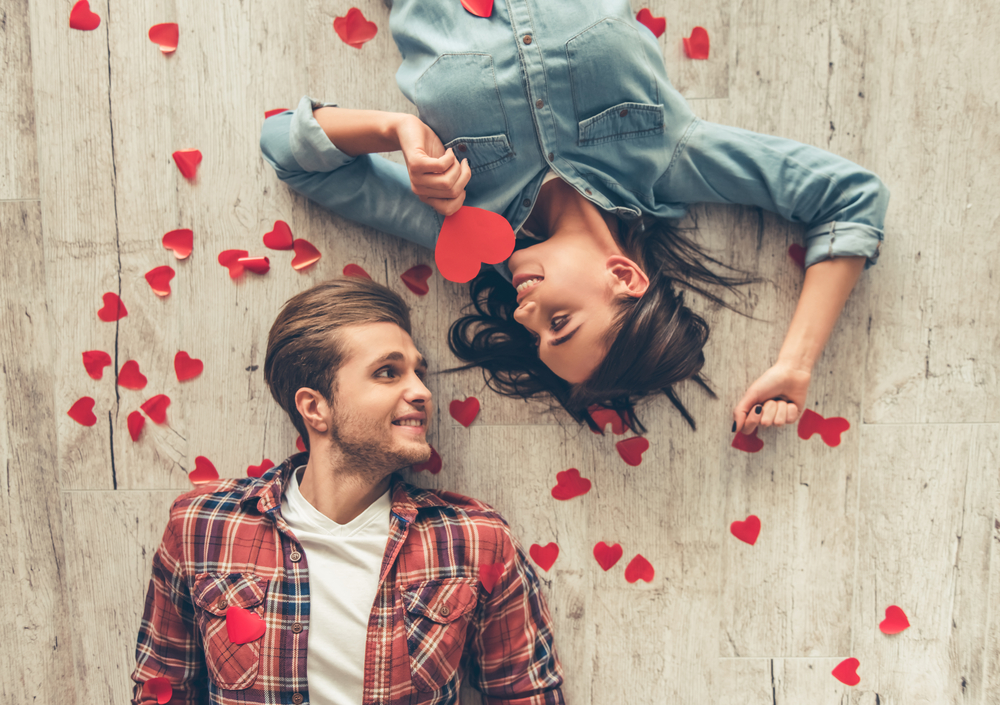 7 Eco-Friendly Valentine's Day Gifts
Valentine's Day is a time to give to the ones you love, celebrate friendship, and remind those special in your life that you are thinking of them but that doesn't mean you have to buy things that will harm the environment! Check out these 7 great gifts that will show your love as well as not take a toll on the environment!
1)Eco-Friendly Valentine's Day Cards
Nothing says I love you like the actual words, written down on paper. Getting love notes on Valentine's Day is an age-old tradition, so this year, why not scribble those sweet nothings into an adorable card printed on recycled paper with non-toxic inks? We especially like the cards by Happy Dappy Bits and Modern Printed Matter.
If you are not looking to buy a card you can always make your own card!
2) Adopt an Animal
It's always seemed weird that grown adults exchange stuffed animals on Valentine's Day. Sure, they're cute, but wouldn't saving the life of the real thing be much more romantic? Conservation organizations, city zoos, and organizations like the ASPCA run animal adoption campaigns during the Valentine's season. If your sweetie has a soft spot for animals, there's no better gift than knowing that one is being protected in their name.
3) Custom-Designed 3D Printed Jewelry
Why pick up some generic gift at the corner store when you could custom design a memento they'll cherish forever? Dyo.co (Design Your Own) makes it possible for you to personalize jewelry and accessories that are then 3D printed in a range of metal and plastics and delivered right to your door! Each can be customized with phrases, constellations, or coordinates that are special to you.
4) Faux Flowers
Real flowers smell sweet, but fade fast. Keep the flame of your love alive all year long with one of these signature hand-embroidered pins made with wool felt and vintage buttons by Princess Lasertron. Looking for something more masculine? Embellish your man with one of these wooden lapel flowers made from upcycled furniture and flooring.
5) Keep It Raw
…Raw chocolate that is. If you or your better half are cutting out refined sugars and processed sweets, you might thing candy is out of the question this Valentine's Day. But never fear! Raw chocolate is a pure, whole food that delivers health benefits as well as deliciousness! Some of our favorite brands include Gnosis Chocolate, Fine & Raw, and Lulu's Chocolate.
6) Living Plants
While pretty, cut flower bouquets have a sordid history. Many are grown on vast farms that use tons of pesticides and chemical fertilizers, and don't treat their workers very well. Instead of giving a flower that's half dead already, give a living plant from a local nursery that will cleanse the air for years to come. If you're looking to send flowers long distance, check out eco-responsible services like EcoFlowers or Organic Bouquet.
7) Eco-Friendly Underwear
Doesn't matter who you are, new underwear is always a treat! Skip the fast-fashion skivvies and invest in some of these super soft organic underwear by PACT. All of their cotton is grown from non-GMO seeds on family-run farms, so you can feel confident when wearing almost nothing at all. And PACT features lots of neat designs for both men and women.
We hope these 7 gift ideas will help you find the best gift for you Valentine! Keep an eye out for more Valentine's Day gift ides from us!
Comments
comments