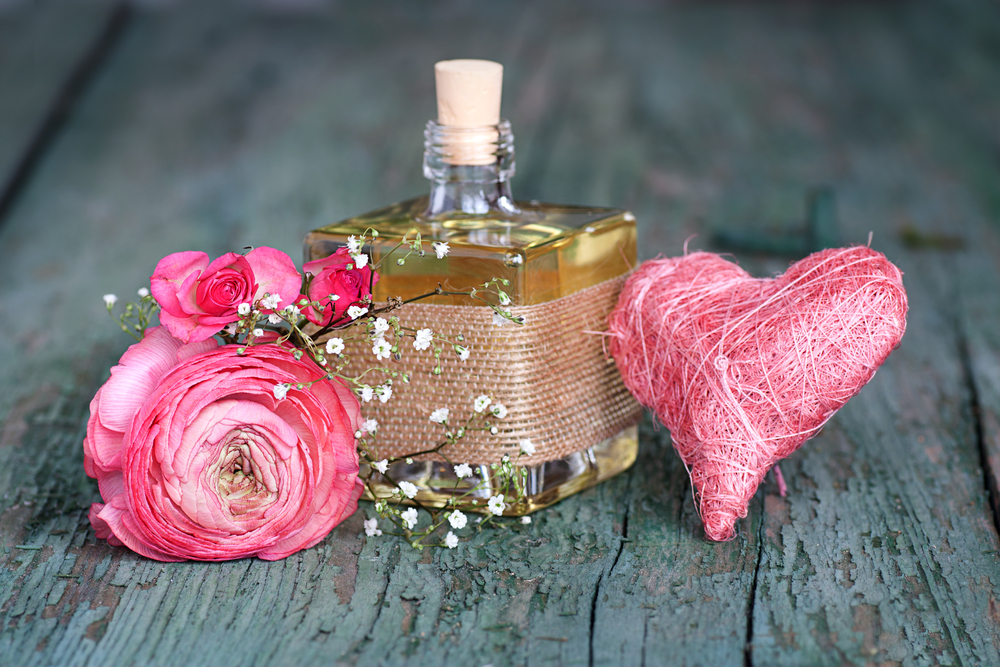 DIY Eco-Friendly Perfume for Valentine's Day
If you are looking to give the perfect gift to your sweetie for Valentine's Day look no further! You can create specialized perfume or cologne with essential oils in reusable glass bottles that not only match your loved ones favorite scents but is also the perfect eco-friendly gift!
Creating your own perfume is not only easy but will create a signature scent that will be remembered for years to come!
Choosing Your Scents!
Choosing a scent can take time! If you don't have a supply of essential oils in your home already go over to your local whole food store and smell the testers before you buy! Buying essential oils can get expensive so if you aren't using them for other reasons just buy what you need! A little goes a long way and for this perfume you only NEED three!
Base Note:
Your perfume begins with a strong base note that complements the top and middle notes! This is going to be what you smell first before it softens into the middle note! Check out some of the essential oils you can use as a base note below!
Patchouli
Idaho Balsam Fir
Myrah
Frankincense
Cedarwood
Clove
Middle Note:
The middle note is the main note of the perfume. The middle note is also known as the "heart" of the perfume! Check out the essential oil choices you can choose for the middle notes!
Ylang Ylang
Geranium
Jasmine
Rose
Neroli
Top Note:
You can choose between so many different essential oils as your top note! Here are some to choose from! this is going to be the finisher of the perfume and makes a positive first impression!
Lime
Tangerine
Grapefruit
Bergamot
Orange
Basil
Lavender
Thyme
Jade Lemon
Cinnamon Bark
Coriander
What You Need!
Empty 5ml essential oil bottle (you can reuse one that is laying around your house!)
V-6™ Enhanced Vegetable Oil Complex
AromaGlide Roller Fitment
Top note essential oil
Middle not essential oil
Base note essential oil
Custom label
Transparent tape
How To Make It!
Combine 10-15 drops of each of your selected essential oils into your empty bottle. Make sure you are smelling the mixture as you go so you can balance the sent as you go!
Once you love your new scent fill the rest of the bottle with the V-6 vegetable oil complex.
Attach the roller and the cap.
Print out your custom label. (This step is not necessary but it gives a great personal touch!)
Attach the label to the bottle with the transparent tape!
Shake up the perfume to mix everything up and apply it to all the places you normally apply perfume like the neck and wrists!
We hope you love this idea! You can create so many different combinations or create the same signature scent over and over again! Happy Valentine's Day everyone!
Comments
comments