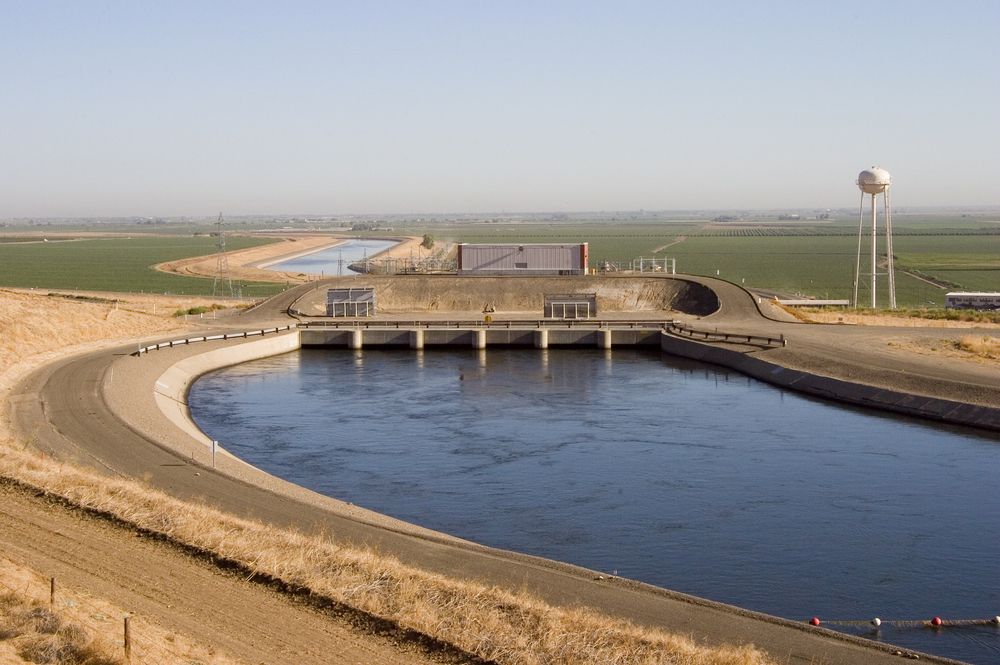 California Touts Desalination, but Take It With a Grain of Salt
Process is drought-resistant way to meet water demands, supporters say
Desalination is harmful to environment, costly compared to other sources, according to opponents
Slimming down a $17 billion plan to shunt water from Northern California to the arid south has the state considering ways to supplement water needs. Desalination is one of the methods getting some attention.
California has a water problem, drought or no drought. The new administration has signaled a shift in water policy by specifically talking about turning salty water potable after Gov. Gavin Newsom (D) said he would support only a single tunnel as part of the project known as WaterFix, rather than the two tunnels his predecessor pushed for to bring water to the state's southern half.
But talking up desalination is much easier than making it a reality. In the four years since California updated its desalination regulations, none of the eight applications for new or expanded facilities has been approved. Meanwhile, the costs for the projects keep rising and the state has few details about its plans.
If California is serious about making desalination part of its water strategy, it has to untangle a review process that includes the local water board, State Lands Commission, California Coastal Commission, and local governments, advocates said.
Who Goes First?
"What we saw with our project is no permitting agency wants to go first," said Rich Svindland, president of California American Water, which wants to build a desalination plant in Monterey Bay after the state ordered it to take less water from the Carmel River.
Desalination involves taking in ocean or brackish water, separating out the salt, and releasing the briny byproduct. In districts reliant on importing and recycling water, it can be a helpful option to supplement supplies. It also is considered drought-resistant.
But the environmental reviews associated with intake wells and brine disposal make the process lengthy, as opposed to recycling water or capturing stormwater, said Alvar Escriva-Bou, a research fellow with Public Policy Institute of California.
"It's long because of the environmental impacts and many other issues," he said. "It's the most expensive water source in California."
The state agrees, saying certain desalination projects get additional review if they pose environmental issues.
"It is a very complicated process," said Daniel Ellis, an environmental scientist in the State Water Resources Control Board's Division of Water Quality.
Paul Kelley, executive director of the advocacy group CalDesal, told Bloomberg Environment that he hoped the renewed attention would lead to streamlining the regulatory process. The industry also would like to see the state push for some desalination goals when it comes to water management.
But an understanding between state agencies as to how to screen desalination projects has never happened and "that is a fairly major point of exasperation," Kelley said, adding that desalination plant permits take 18 months to get in Israel.
More Than Moving Water
When Newsom announced Jan. 12 that he supported one tunnel, but not two, his Natural Resources Secretary Wade Crowfoot said California should focus on more than just moving water around to solve demand.
"We need to advance a conveyance solution along with improvements to recycling and desalination, strengthened conservation goals, intensified groundwater recharge, and more," Crowfoot said at the time.
What that means is unclear, and the administration doesn't have details.
Crowfoot wasn't available to talk about the state's plans for desalination, and a spokeswoman said the new administration "will have a better sense in coming weeks regarding any particular goals or emphasis on" desalination.
In a provided statement, Department of Water Resources Director Karla Nemeth said the agency oversees two programs that help study and fund desalination efforts.
"Climate change, unique local community needs, and California's complex water system all demand a multi-pronged approach to sustainable water management. Desalination is part of that solution," she said.
The Waiting Game
California has 11 desalination plants operating now from just south of San Jose to near San Diego.
Under review are another eight new projects or existing ones seeking expanded permits under new 2015 regulations included in the state Water Quality Control Plan for Ocean Waters of California, Ellis said.
No permits under that 2015 plan have been issued while project costs rise.
California American Water originally estimated its Monterey Bay facility would cost $277 million, but that has since grown to $329 million, including $80 million for the intake wells to bring in ocean water for processing.
"Somehow we need to figure out a way to make everything faster because nothing happens when it takes so long," Svindland said at a desalination conference in Palm Springs earlier this month.
Costly and Energy Intensive
But those same permitting rules are fraught with loopholes, and desalination requires too much energy output, is expensive, produces salty brine, and harms marine species, opponents said.
"The current Ocean Plan is just unworkable," California Coastkeeper Alliance Executive Director Sean Bothwell said. "There's too many loopholes and ambiguity."
State Water Resources Control Board staff earlier this year recommended that the desalination provisions in the Ocean Waters plan be revised to clarify and streamline the permitting process.
The board, which has a new chairman appointed by Newsom, is expected to vote on this recommendation and others later this fall.
Heather Cooley, the Pacific Institute's director for research, said capturing stormwater runoff is another way to shore up supplies. "It is one strategy for meeting water needs but there are other strategies available," she said.
Bothwell pressed for districts to use recycled water, which he said is half the cost of desalination and uses one-third of the energy.
Some areas are doing that, including Los Angeles, where Mayor Eric Garcetti announced Feb. 21 that the city will recycle 100 percent of its wastewater by 2035.
"The energy intensity is just going to exacerbate climate change and not solve our water issues," Bothwell said. "There's other supplies that should come first and are equally drought-resistant."
Comments
comments