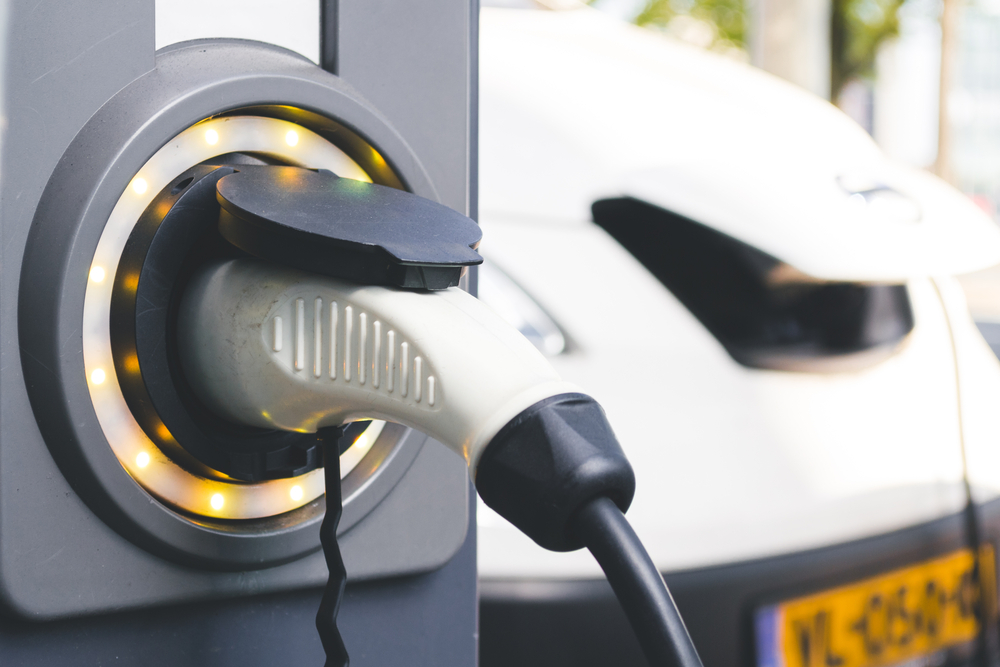 Clean Energy Fuels Goes All In on Renewable Natural Gas
Clean Energy Fuels Corp. announced it would convert all its natural gas fuel to its renewable product, Redeem, by 2025 as it positions itself to offer the cleanest available fuel alternative to diesel through a broad distribution network.
The plan comes as regulatory agencies are considering how to toughen emissions regulations for nitrogen oxide, which produces smog and acid rain, and affects the human respiratory system.
The primary sources of renewable natural gas include landfills, wastewater treatment facilities and anaerobic digestion that occurs at dairy and other farms. "What we are saying is consider the source. Your fuel is only as clean as where you are sourcing from," Ashley White, head of corporate sustainability at Clean Energy, told Transport Topics.
In 2014, the first full year Redeem was available, Clean Energy delivered 20 million gallons of Redeem to its stations, which represented 7% of its overall fuel mix. Last year, it delivered 110 million gallons of Redeem, which represents 53% of the renewable natural gas delivered in the market, according to the Newport Beach, Calif-based company.
"We are part of what we heard dubbed the 'polyfuel future.' But we are starting to see customers are getting more sophisticated," she said. "We are trying to make sure we are offering the cleanest fuel available. If you are powering an electric vehicle off coal [-powered utilities producing the electricity for charging] versus an electric vehicle off hydro that is a very different scenario. Same for us, if you are powering a natural gas vehicle off drilled sources versus anaerobic digestion at a dairy farm, those are two very different pathways."
Redeem would be sold at all of the company's 530 stations in North America, including 160 of those that serve Class 8 fleets, White said.
White said of heavy-duty trucks operating in drayage and regional applications, as well as longhaul trucks moving along the right corridors: "Anything in that 700-mile-or-less range is really a sweet spot for us."
White called the switch to renewable natural gas an aggressive plan that aligns with the company's own sustainability goals. "We are well-positioned with strategic partnerships to make that happen."
She said the largest investment in sourcing renewable natural gas is being made in the farm sector. "The reason being, the amount of reduction achievable through those sources, you can achieve over 100% reduction in greenhouse gases."
Those sources include large-scale dairies where there is one digester on site to cooperatives where several farms may participate, she said.
But that does not mean that landfills and wastewater treatment facilities won't expand as sources "and make good sense from a profit perspective," she added.
Steve Tam, vice president of ACT Research Co., said, however, "The thing that is going to sway where natural gas goes is what happens with emissions regulations."
California is starting again to push "pretty hard" for a required ultra-low nitrogen oxide (NOx) emissions standard, moving to a .02 gram per brake horsepower-hour standard from the current U.S. Environmental Protection Agency limit of 0.2 gram, he said.
"As diesel stands right now, I don't think it is going to be able to meet that standard," he added.
EPA and the California Air Resources Board had been working on a unified ultra-low NOx standard. "Then everything kind of got derailed by political posturing," Tam said. "The issue we are up against now is California wants to move [ahead] sooner than the EPA is likely to move."
But what Tam called "saber rattling" in Washington is trying to take away California's right to regulate this on its own.
In the meantime, White said operators of 500 Class 8s had taken advantage of Clean Energy's Zero Now financing that makes the cost of purchasing a new natural gas heavy-duty truck equipped with the Cummins Westport ISX12N near-zero engine equal or lower in price than the same truck equipped with a diesel engine, according to the company.
Comments
comments