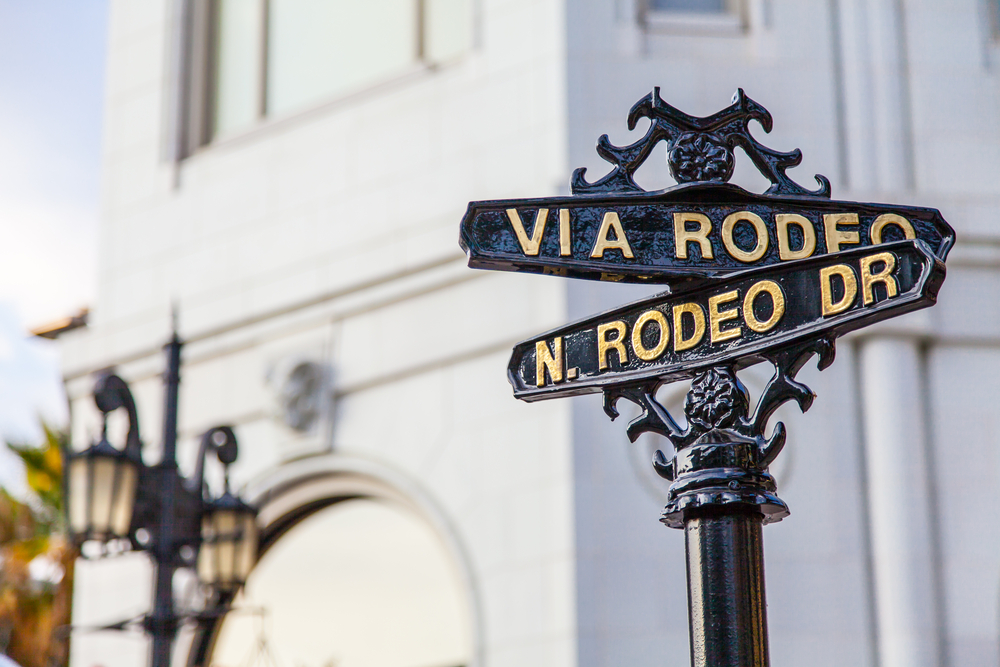 Rodeo Drive Subway Station to Have the ONLY Bathroom in L.A. Rail System
Even with officials at the Beverly Hills Unified School District still digging in against the Purple Line subway extension, specifically the placement of the Century City stop, Beverly Hills city officials are negotiating with Metro on what their future stations will look like.
According to a staff report from last month, the future Rodeo Drive station (actually a few blocks east, closer to Beverly Drive) will have bathrooms, daily cleanings, two entrance portals, and 24-hour security with bomb-sniffing dogs. If that sounds like special treatment, some of it is.
For safety reasons, none of Metro's approximately 100 subway and light rail stationshave restrooms, except for Union Station, the hub of the entire system (the El Monte bus station and Harbor Gateway Silver Line busway stop have bathrooms). Metro officials say an outside contractor will likely build the facilities in Beverly Hills and they'll be located on the street-level. The restrooms will likely open after the stop does, in 2026, and could be part of a future development built above the station.
As for the second entrance, the city will financially contribute, paying half the cost. Two entrances are a rare amenity for Metro stations; even busy stops like Hollywood/Highland and Wilshire/Vermont have only one. BH's demand for a station on the northern end of Wilshire Boulevard (Metro already had one planned on the south side) makes sense from a practical perspective, as most workers and tourists will be heading to the shops that lie across Wilshire. Beverly Hills' rationale is about more than pragmatism, though.
At an August meeting, councilmember Lili Bosse spoke of "protecting" the million dollar homes that lie south of the station: "Number one [priority]: protecting our residents and quality of life; number two: having a portal or access to the north side."
While daily cleanings are typical for Metro stations, heavy-duty steam scrub-downs are not. And the 24-hour security is curious, as Metro doesn't run its system all day (subway stations are locked up after-hours). Regardless, Metro's Dave Sotero told Curbed that the security precautions in Beverly Hills will not exceed standards in other areas. Even the bomb-sniffing pups will be utilized throughout the system, not just in BH.
Other requests from Beverly Hills include "paddle-style gates" at both Rodeo Drive and La Cienega stations, staffed by Metro employees during rush hour. Also, more noise abatement during construction, traffic mitigation near work zones, and "additional (construction) protections for [Beverly Hills] high school."
Comments
comments