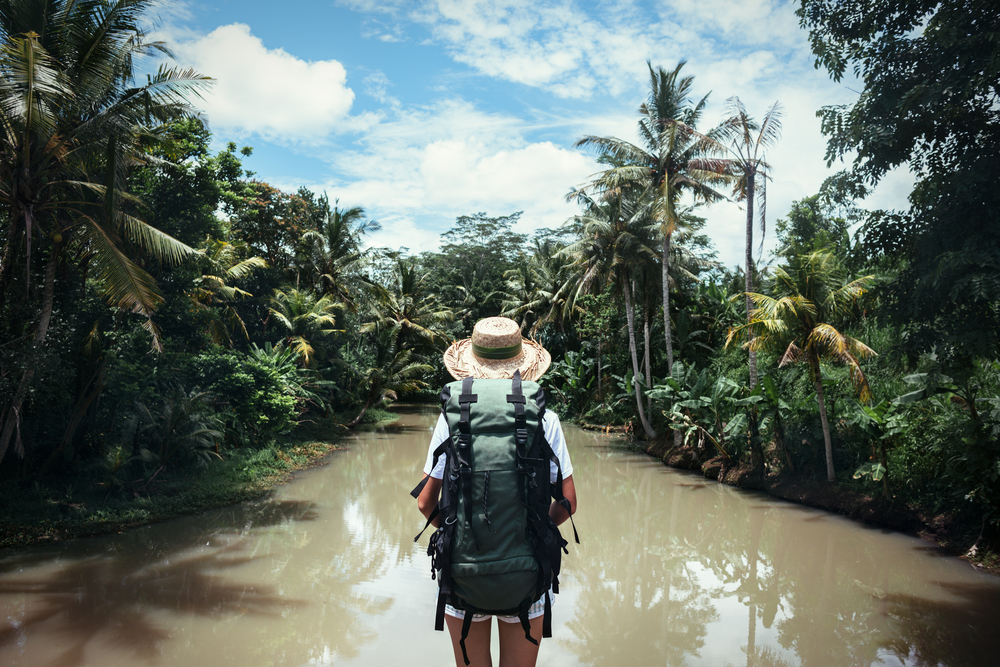 Going, going green: How to choose travel that's eco friendly
We can help make travel more eco-friendly based on the choices we make — the cars we rent, the hotels where we stay, the airlines we fly, even the countries we visit can make a difference.
For anyone hoping to reduce the carbon consequences of travel, here are some suggestions for greener trips:
The Hofgut Sternen, a hotel in the highlands of southwest Germany's Black Forest, produces all its electricity and heating with renewable sources, such as hydro, solar and wood chips, in its own power plant. Not all hotels that claim to be green are as ambitious, but to find ones that make a sincere effort, you can search at the Green Hotels Assn. and Book Different.
The current measurement standard is an LEED score, although hotels (including Hofgut Sternen) can be eco-friendly and not be LEED-certified.
And yes, hanging up your towels when staying in a hotel, indicating you don't want them replaced, saves millions of gallons of hot water every year. And yes, skeptics, hotels love washing fewer towels because it saves them money too, as does eliminating those little plastic bottles of shampoo, replacing them with refillable full-sized pump bottles.
Offset your flight's carbon
Because much of the Netherlands lies below sea level, it's not surprising that KLM, its national airline, takes climate change, which leads to rising seas, seriously. It has already lowered carbon emissions-per-passenger flown by 16% since its carbon-reduction effort began, partly by purchasing more fuel-efficient planes and using sustainably sourced, renewable bio-fuels; it hopes to reach a 20% reduction by 2020.
KLM passengers can make their flight carbon-neutral for a small donation, which varies depending on route — about $1.60 for a trip from Amsterdam to Aberdeen, Scotland, for example — which goes to sustainability efforts, such as replacing wood-burning household stoves in Africa with ones that use gas. Other airlines also offer offsets. The International Air Transport Assn., an industry trade group, reports that more than 30 member airlines allow passengers to buy offsets, including Lufthansa, Delta, JetBlueand United
You can search for eco-conscious airline rankings at Alternative Airlines or consult the International Council on Clean Transportation.
Where practical, though, traveling by train produces far less carbon than flying, and with high-speed rail available throughout Europe and China, it's often faster than flying.
Give your business to a country that cares
Start your search for your next vacation at the Susantainble Top 100, a guide to which countries are making the effort to be green, and consider making travel plans there.
Costa Rica recently set a goal of weaning the country from fossil fuels by 2050. The Maldives has committed to becoming carbon-neutral by 2020, and by the same year, the Cook Islands aims to be the first country with an electrical grid powered entirely by renewable sources.
Many major companies rent hybrids, but you'll need to hunt a little harder to find an electric car. In London, Avis' Zipcar unit rents 325 VW e-Golfs, and Sixt offers e-cars such as the BMW i8 and i3, Tesla Model 3 and Jaguar I-Pace in various locations worldwide. Blacklane, the black car transportation provider, lets customers choose a Tesla or other electric luxury vehicle in many cities.
Back across the pond, Blue Indy in Indianapolis rents e-cars (membership required); and car-sharing platforms such as Turo do as well.
The days of plastic stirrers, garnish picks, condiment packages, cups, bags, and other disposables are numbered.
Celebrity Cruises and its Royal Caribbean and Azamara divisions are eliminating all plastic straws in 2019 and plan to banish all single-use plastic fleet-wide as soon as replacements can be sourced.
CruiseCritic offers a rundown on lines' green initiatives. Before saying "bon voyage," it's probably a good idea to find out about the measures to become better environmental citizens.
Comments
comments