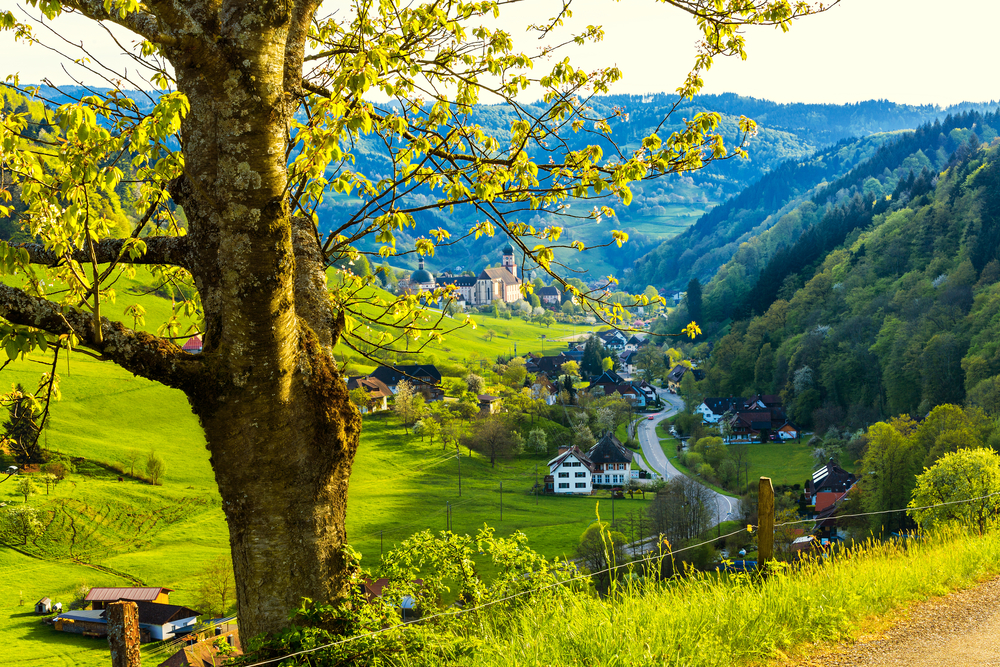 How to make a green getaway with an environmentally friendly holiday
By Christopher Thompson
There are many simple steps to help green tourism without limiting your horizons, says Thomas Breathnach
Green tourism, eco-friendly, carbon-footprints. They're the travel buzzwords of our generation.
However, while many cultural campaigns tend to trend and fade, there's a real stand-out factor when it comes to the sustainable travel movement. The truth is: it's here to stay. Today, global tourism accounts for almost 10% of all carbon emissions, meaning the planet has never needed its globetrotters to be more green when they travel. And just like with the food and fashion industries, slow-tourism is now starting to emerge as a strong sector — with immersive travel in one area in, country-ticking for Instagram bragging rights out. That's not to say you need to staycation in Ireland for life — but whether you're holidaying in Bantry or Bora Bora, little choices can make a big impact.
Planes, Trains, Automobiles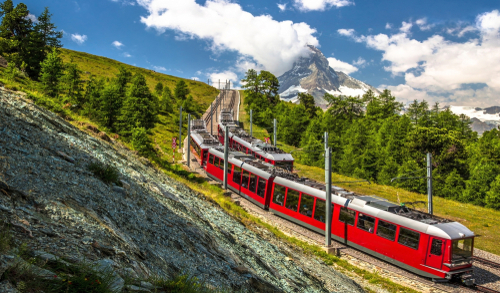 As islanders, we need to get places but once you do get to your base, consider train travel. While the industry may have gone off the rails with the advent of low-fare airlines, trains are making a comeback — allowing travellers to engage with a world better than flying at 30,000 feet. Need inspiration? Interrail (interrail.eu) offer myriad packages for over 30 countries across Europe — think a month pass for Italy from €95 or for Turkey from €46.
Once in your destination, shared bike schemes like Citi Bike in New York or Bycyklen in Copenhagen make a fun way to feel the pulse of a city without fumbling for underground fares. And if you are hiring a motor, Hertz (hertz.ie) now offer a green fleet of hybrid and electric cars — perhaps a good way to take a test-drive on your next holiday?
Choose your Airline
There's no escaping the impact flying has on the environment, and while the airline industry is largely embracing the green-race, electric jets are not predicted to emerge from the hangars for another decade. For Irish consumers, thanks to its modern fleet of Dreamliners and 737s, Norwegian has been voted most fuel-efficient long-haul airline by the International Council of Clean Transport, with Aer Lingus sitting mid-table and BA almost brexiting the standings. There is good news for the majority who fly economy, however — you're actually flying more efficiently than those sipping prosecco in business.
Support a greener Ireland
According to a 2019 survey by travelcounsellors.ie, 57% of Irish consumers don't consider sustainability when booking a trip — but that pendulum swings when it comes to our younger travellers.
The point? Irish tourism needs to tap into emerging green trends as much as the consumer needs to support those who do. Fortunately, many Irish regions and businesses are already going the extra (carbon-reduced) mile to protect the environment.
The Burren (burren.ie) has positioned itself as perhaps the leading sustainable destination in the country with its own eco-network of tourism businesses. And elsewhere, there are scores of pioneering outfits going green: Ard Nahoo (ardnahoo.com) is a yoga retreat in Leitrim created with locally salvaged wood, Cool Planet Experience (coolplanetexperience.org) in Wicklow is a new climate change museum for kids, while in Wexford, the stunning Hook Lighthouse attraction (hookheritage.ie) run a zero-plastic policy.
There's immense opportunity for Ireland to harness its potential as the leading eco-friendly destination. After all, we already have the green branding down — we just need to own it.
Location, location.
When travelling overseas, you should support countries and destinations with strong sustainability game. Norway, for example, is the first country to ban deforestation, Namibia is the only nation in Africa which protects the environment in its constitution, while Costa Rica has almost built its entire tourism industry on the eco-travel niche.
But amid all the recent cloud bursts of eco-friendliness, do be aware of greenwashing when it comes to businesses marketing as 'green' with token gestures: sometimes it takes more than not washing your bath towels to really make a difference. Take the Bali Diving Academy in Indonesia who add an genuine element of conservation to their tours by leading underwater and beach plastic clean-ups. (scubali.com).
Pack Light
Here's a way to save the planet — and your coffers too. Extra baggage increases fuel consumption massively, which explains why we pay for it so handsomely nowadays. And while only MEPs might be expected to get by with emerging laptop bag allowances, perfecting your carry-on technique for European and even long haul getaways is a smart and surprisingly adaptable move.
Need the gear? Samsonite (samsonite.ie) now offer a new eco-range of carry-ons and backpacks made from 100% recycled water bottles.
For toiletries, soap is your friend. Kilkenny company myskin.ie creates all-natural, durable bars which save you dipping into your hotel's micro-bead toiletries when you land. For on the go, invest in the likes of food-containers, bamboo sporks (that's a spoon/fork hybrid) and a re-useable water bottle from thelittlegreenshop.ie. Both Dublin and Cork airports offer hydration stations or water fountains beyond security, so you no longer have to purchase water on the fly.
Fair Food
From finding a farm-to-table restaurant in New York to opting for meat-free Montag in Berlin, making mindful decisions with your food when travelling can make a world of difference. So what's the recipe? Opting for organic produce, supporting artisan traders and yes, reducing meat, are all effective ways to reduce your footprint. As is shopping local — after all, what better way to immerse yourself in a new area than with a visit to a public market (note: don't forget that tote bag).
Vegans need to take stock too. While avocado toast looks great on Instagram, try to opt for fair trade options which are kinder to farmers in what is often a sinister industry. Going dairy-free? Be aware of water-guzzling milk alternatives like almond and soya while at the breakfast buffet — so use oat milk for your granola where possible.
The demand for local is even taking off in the skies. Aer Lingus are currently reviewing their menus to increase sustainability, Singapore Airlines launched a new a farm-to-plane agreement with the Aero-Farms company this month while Virgin Atlantic have removed unsustainable ingredients like beef and palm oil from their inflight menus.
Love Nature
Biodiversity is vital to Mother Nature's natural balance, so the planet needs flora and fauna as much as you need a reusable coffee mug. And there's ways to protect that when travelling. Rule of thumb is if you're riding or kissing a creature you're likely to see on National Geographic, you've inched too close. When overseas, avoid buying animal products like sea-shells or exotic feathers, resist the likes of camel-riding and exotic monkey selfies, and don't be that guy on Facebook posing with a tranquillised tiger in India. These practices often have unsavoury back-stories and can fuel an illegal animal trade. They ain't cool.
If you really want to get up close with animals in an impactful way, consider activities like walking rescue dogs in the BARC shelter in Brooklyn (barcshelter.org) or volunteering at an ethical elephant orphanage in Thailand (elephantvalleys.com). If the elephant is painting, chances are you've gone to the wrong one.
Go Camping: Leave no trace!
When it comes to going green, there's no more sustainable holiday than a camping trip — particularly when it comes to pitching up in Ireland.
For camping overseas, remember that most airport security won't permit tent poles in your hand- luggage, so you'll need to purchase check-in luggage beforehand. But just think what you'll save once on terra firma! Camping in Europe opens up a catalogue of otherwise pricey destinations – from sleeping on the foothills of the Swiss Alps (campingjungfrau.ch €18pp) to a cool summer in Scandinavia? Sweden — famous for its right-to-roam freedoms — has such a liberal camping policy, they've even listed their entire country on Airbnb.
You can drop your price filter for the USA, too. Overnighting in epic locations like Yellowstone National Park (nps.gov) costs as little as $15 per night, while new start-up Hipcamp (hipcamp.com) allows you to book dream tenting spots across America from back yards to vineyards. Sustainable travel might not limit your horizons — it could just broaden them.
Comments
comments