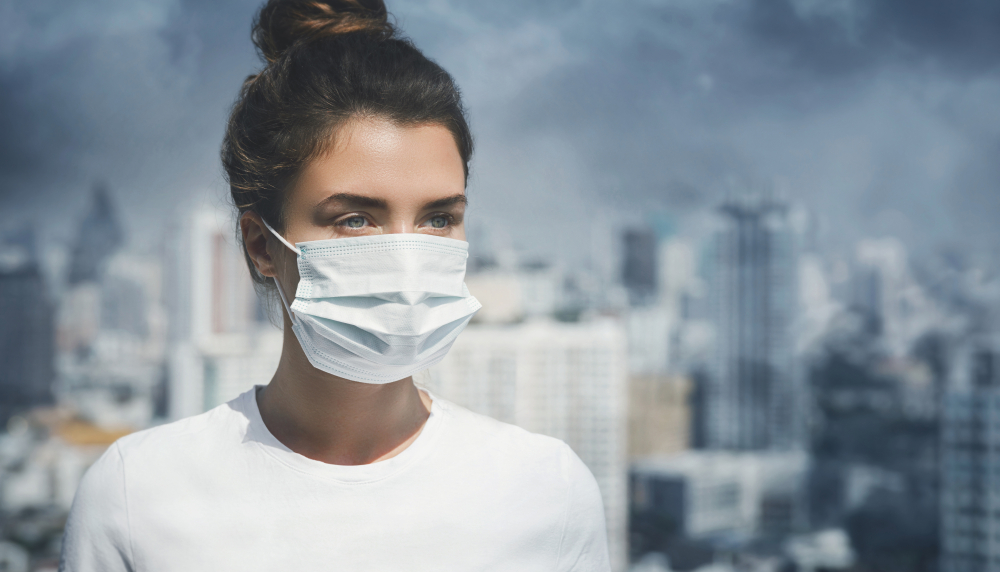 Is Air Pollution Affecting Every Organ in the Body?
By Christopher Thompson
Air pollution could affect "every organ" in the human body, a major global review has warned.
Pollution is known to be harmful to the lungs and airways but a growing volume of research suggests it damages the whole body.
The World Health Organisation (WHO) says nine out of 10 people globally breathe air containing high levels of pollutants.
It is "potentially affecting every organ in the body", researchers from the Forum of International Respiratory Societies wrote in the two-part review, published in the journal Chest.
Fine sooty particles and nitrogen oxides pumped out by car exhausts, factories and power plants can form a damaging cocktail of pollutants. These cause inflammations that are circulated around the body via the bloodstream.
"Tissue damage may result directly from pollutant toxicity because fine and ultra-fine particles can gain access to organs, or indirectly through systemic inflammatory processes," researchers wrote.
"It can cause, complicate or exacerbate many adverse health conditions."
Dr Maria Neira, director of public and environmental health at the WHO, told The Guardian the review represents "very strong science" that adds to the "very heavy evidence we already have" on the effects of air pollution.
Around 500,000 lung cancer deaths a year and 1.6 million deaths from chronic obstructive pulmonary disease are linked to air pollution. It may also cause as much as 19 per cent of cardiovascular deaths and 21 per cent of all stroke deaths.
Researchers wrote: "Although air pollution affects people of all regions, ages and social groups, it is likely to cause greater illness in those with heavy exposure and greater susceptibility. Persons are more vulnerable to air pollution if they have other illnesses or less social support.
"Air pollution is controllable and, therefore, many of these adverse health effects can be prevented."
In March, a study found that air pollution was responsible for more deaths than smoking. German researchers estimate that as many as 8.8 million deaths per year globally can be attributed to dirty air. In Europe alone, they estimate there are more than 790,000 additional deaths as a result – double the previous estimate.
London's ultra-low emission zone has been hailed as a major step in tackling this toxic problem, and experts say towns around the country need support for similar schemes.
Comments
comments