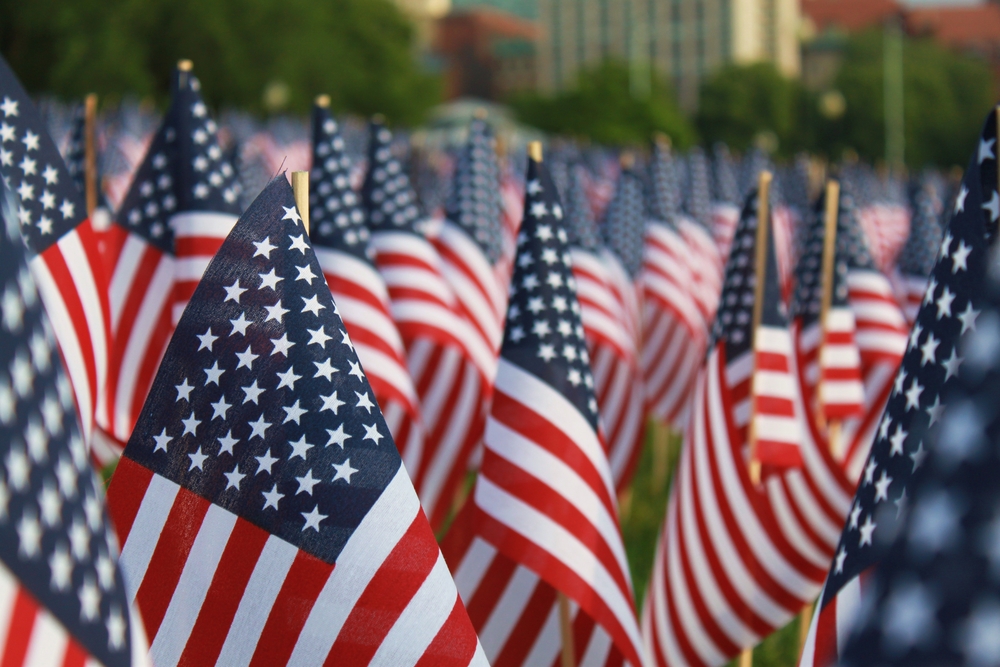 Celebrate Remembrance in Phoenix for Memorial Day
By Christopher Thompson
A handful of ceremonies and remembrances are planned around the Valley. Check out the list below to see some things you can do to support remembrance and the celebration of life.
Gilbert Historical Society's Memorial Day Ceremony (May 27)
Hosted by the Gilbert Historical Society and the American Legion Post 39, the Memorial Day ceremony will take place on the lawn of HD South Building, also known as the Gilbert Historical Museum. The hour-long ceremony will start at 9 a.m. and include a flag ceremony, the laying of the wreaths, recognition of veterans military service, music from the Ahwatukee Foothill Concert Band, and remarks from Gilbert Mayor Jenn Daniels and USAF Retired Colonel, Cliff B. Stansell. It is a free event, and people are encouraged to bring lawn chairs as seating is limited.
Address: HD South, 10 S. Gilbert Rd., Gilbert, AZ 85296.
Anthem Community Council's "A Day of Remembrance" ceremony (May 27)
The Daisy Mountain Veterans, VFW Post 12031 and American Legion Post 128 will host a Memorial Day ceremony at Anthem's Veterans Memorial on Monday, May 27. The service, which is scheduled to start at 9 a.m., will feature Rear Admiral William Putnam, United States Navy (retired) as its keynote speaker, a POW/MIA ceremony, and performances from the Musical Theater of Anthem and the Arizona Veterans Band. The ceremony is expected to last between 45-60 minutes. There is a parking lot, but parking is limited. The closest lot is the
Address: Anthem Community Park, 41703 N Gavilan Peak Pkwy., Anthem, AZ 85086.
Pioneer & Military Memorial Park (May 27)
The Pioneers Cemetery Association and the City of Phoenix Parks and Recreation Department will host a Memorial Day remembrance ceremony on May 27 at Pioneer & Military Memorial Park. The ceremony starts at 9 a.m. Marshall Shore, the unofficial state "hip" historian, will emcee. There will be guided tours of the Seven Historic Cemeteries, a display of Victorian-era fashion, and local groups dressed in full regalia.
Address: 1317 W. Jefferson St., Phoenix, AZ 85007.
Litchfield Park Memorial Day Ceremony
The City of Litchfield Park will hold a 30-minute Memorial Day ceremony at the WW II Memorial on the west side of Litchfield Elementary School. There will be patriotic music, a floral tribute, the playing of "Taps," a prayer and moment of silence, and a memorial presentation. The ceremony will start at 7 a.m. Parking is available at the school.
Address: 255 E Wigwam Boulevard, Litchfield Park, AZ 85340.
Comments
comments