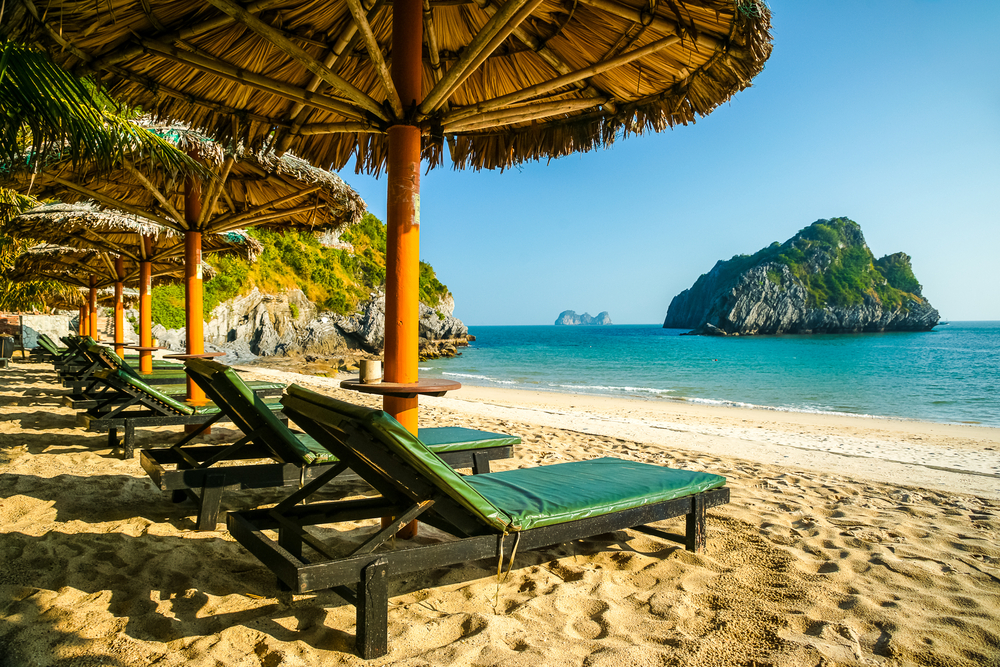 Leave Our Beaches BETTER Than You Found It This Summer
By Ryan Johnson
With the first day of summer just around the corner, millions of Americans are flocking to the beach. In addition to being a family-friendly source of outdoor recreation, our beaches contribute billions of dollars to local economies across the country. In Florida alone, tourists spent an estimated $2 billion dollars from 2012 to 2013.
We all depend on clean and healthy beaches — and when it comes to ensuring a bright future for our ocean, we need all hands on deck.
Here are five ways you can help keep our oceans healthy and leave the beach better than you found it during beach season.
1. Pick up litter. As you're scouting out the perfect place to set up for the afternoon, keep an eye out for stray food wrappers or other discarded trash and throw it away or recycle it.
You can use Ocean Conservancy's Cleanswell App to easily record each item of trash you collect, and then share that information with your friends and family. You can also join Ocean Conservancy's annual International Coastal Cleanup in September.
And, be careful not to contribute to ocean trash. For example, if you need to leave your beach setup overnight, always double check that it's above the tideline. Otherwise, your chairs, umbrellas and towels could get washed out to sea overnight.
2. Reduce your consumption and waste. Even if you throw something away into a trash can, a windy beach can often blow plastics and other trash back onto the beach and into the water. If you're packing a picnic, bring reusable utensils and water bottles.
3. Respect beach wildlife. Ask your local officials whether it's nesting season for any wildlife. Watch out for sea turtle nests and seabird nesting areas and don't approach or chase after wildlife. You can even volunteer for your local wildlife rehabilitation organizations.
4. Choose ocean-safe, coral-safe mineral sunscreen. When beachgoers wearing chemical-based sunscreen go swimming, they carry these chemicals into the ocean. As they're washed into the water, these chemicals decrease corals' defenses against bleaching, damaging their DNA and crippling their development. This damage, along with harm from other stressors including ocean acidification, water pollution, rising sea temperatures and coral disease, prevents corals from successfully reproducing and surviving in current marine environments.
5. Call your elected officials. Get involved and make sure your legislators know how important protecting the ocean is to you.
We all want to continue to enjoy the incredible outdoor recreation and relaxation that is provided by our ocean. And we want our children to have the opportunity to swim in a healthy ocean and take sunset walks on clean sand. This vision depends on our commitment to healthy oceans, though, and it takes all of us to make that happen.
Comments
comments