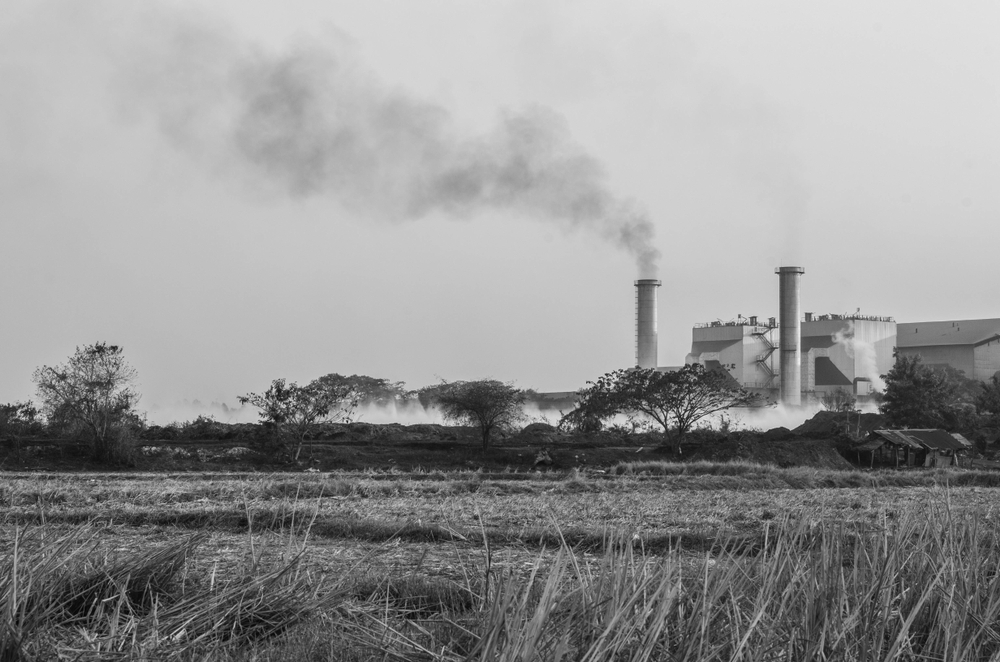 Saving ecology is saving life
By Christopher Thompson
Each year the world environmental day comes as a reminder of how profoundly the human civilisation is dependent on its ecology. Although every year the unique themes fixed by UN focus on various global environmental concerns, the theme for 2019 namely 'Air Pollution' holds an exceptionally special relevance.
The last couple of years have witnessed an alarming rise in air pollution levels across the developing economies of south east Asia and Africa as the demand for energy has shot up.
Even in the more developed regions of EU and US, the particulate pollution in the air is way above the limits set by WHO.
In the backdrop of this global climatic change owing to massive deforestation, burning of fossil fuels and vehicular overloading, the Indian scenario is equally dismaying. There is a distinct perturbing trend here.
While high air toxicity levels are limited to some metropolitan cities like Gurugram, Mumbai, Ahmedabad and Bengaluru among others a decade ago, recently even the small and medium sized towns have been reporting unusually high magnitudes of polluted air. In fact what was once an anticipated threat has become an annual expected challenge to grapple with in Delhi.
Each year as the winter season hangs in the city gets enveloped in thick smog. The particulate matter concentration is rising at an alarming rate. The most vulnerable victims of climatic disturbances and declining air quality are the topographically and ecologically sensitive regions of India.
The state of Uttarakhand, which was among the most pristine and scenic mountainous regions in the country, has witnessed a steady decline in air quality in most of its cities and in particular the provisional capital city of Dehradun.
Concretisation and vehicular pollution have taken a toll on the weather pattern and green cover in the city. Dilapidated diesel vehicles, tempos, school vans and high emission spurting cars coupled with rapidly ossifying water bodies, burning of waste in open spaces and over construction have resulted in higher amounts of inhaleable coarse particles and fine particles being suspending into the air.
Clean and pollution free air is a thing of the past, with vehicles completely exceeding the road capacity.
However only lamenting upon the degenerating ecology in our city is more of armchair activism which is hard for a writer to resist doing.
Need of the hour is a more practical and solution-focused approach in combatting the menace of escalating environmental pollution. One of the many blessings of living in a globalised society is that communities world over can borrow each other's best developmental practices.
We may take lessons here from countries which are increasingly adopting sustainable environmental resuscitation models. Despite all the challenges tossed up by urbanisation and rising population, the Bhutanese Government anyhow stuck to the policy of maintaining its 60 per cent forest cover intact. Even the rising timber demand for more fuel did not amend this constitutional provision.
This successfully created a carbon sink as all the carbon dioxide emission is engulfed by the oxygen churned up by the forests. Similarly, recently the government of Philippines has passed a law making it obligatory for all high school and college students to plant at least 10 trees each, before they can graduate.
Besides the rule also states that all the species selected for plantation must be appropriate to each location, climate and topography, with preference given to indigenous species. Similarly, China has been at the forefront of the global greening movement through its forest conservation, soil erosion prevention and massive tree planting campaign. China also mandates all students older than 11 years old to plant one tree a year until their high school graduation. There are many more countries like Canada which mandate replacement afforestation for all the trees which are axed down for commercial purposes.
In India also, dedicated efforts have been made in the last handful of years through schemes like national clean air programme and green skill development programme.
While the former is a management plan for prevention and control of air pollution and seeks to develop the air quality-monitoring network across the country, the latter deals with empowering the youth by providing training and skill development in pollution and biodiversity monitoring. However there is an obvious gap between drafting of these policies and strictly ensuring their implementation on the ground. It is reported that a large chunk of trees planted through government sponsored afforestation campaigns does not survive more than few months or a year due to negligence and improper care. Besides, the focus is barely ever upon planting trees with maximum capacity of carbon sequestration like-teak, Ashoka, Neem, Peepal, Banyan, Mangifera Indica etc.
Air pollution is a menace which has lethal health repercussions for every resident of the planet. From respiratory diseases and ocular distress to dermatological disorders, the increasing toxicity of air is life threatening.
It was really heartening how various residents of Doon gathered in groups to prevent many trees from being razed down for road expansion in Rajpur Road last year.
From NGOs working on the environmental front to conscious citizens everyone stood firm in opposition to the insensitive Government approval. Despite the green wave setting in, a truly democratic, wider and more aggressive environmental conservation movement is yet to catch up with common residents across our city. For planting more trees what is really needed is a strong resolve more than large space.
We can begin by planting saplings in our neighbourhoods and maintaining localy owned forest patches. Empty spaces in terraces and balconies can be used to grow vegetable and flowering plants.
Vehicle use must be minimised by adoption of more eco friendly practices like car pooling and choosing bicycles for intra city commuting.  Although burning of waste is already prohibited by the authorities, a stricter vigilance is needed to prevent defaulting and a heavier penalty is to be levied on the defaulters.
A development which is not environmentally sustainable is certain to backfire in the long run. The importance of ecological preservation must be included as a compulsory academic discipline in schools and colleges.
Educational institutions must also encourage activities like marathons, cyclothons and plant growing competitions.
For correcting the distorted ecological balance we must learn to climb one step at a time. It begins with a passion to plant more trees, saving the existing ones, saying no to plastics and choosing to walk or cycle to work.
Once we carve the right direction, there is a much higher possibility of the impending generations following suit. To make the environment healthy again is to make the human civilisation healthy once again too.
Comments
comments