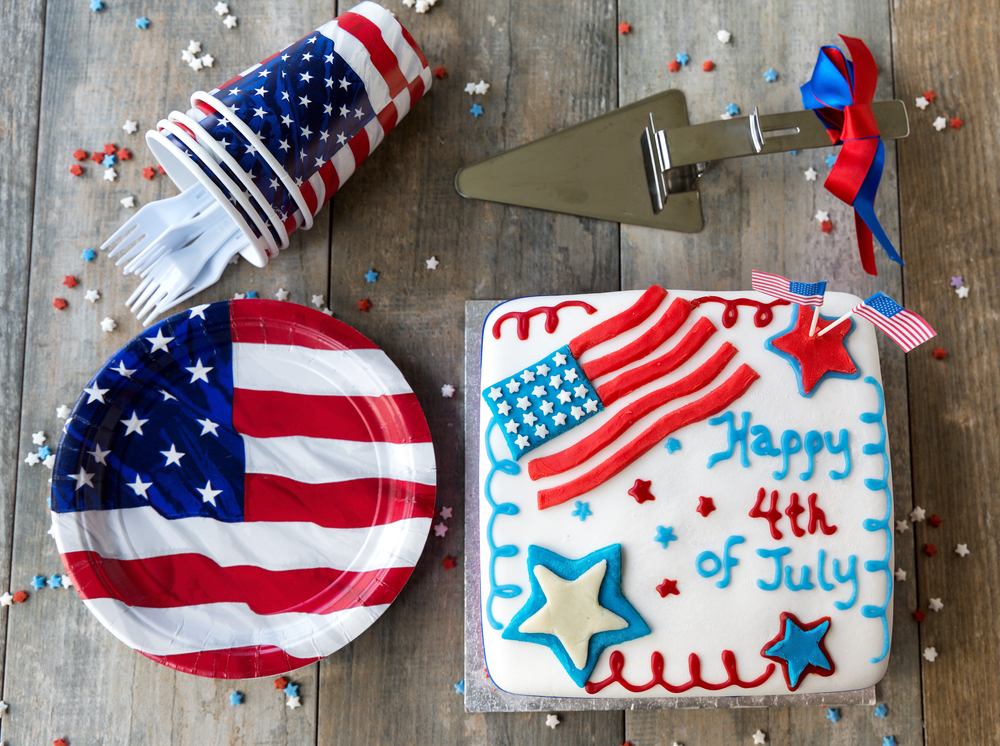 4th of July Food Traditions – Interesting and Delicious
The 4th of July is a holiday where family and friends come together to catch up, enjoy parades, live music, and of course share great food. 
This holiday has its own set of traditions, and food traditions associated with Independence Day are beloved by Americans. 
4th of July is when America gets down to the business of barbecuing. Its when the grills come out and favorite meats are slow cooked for everyone. Nearly 80 million Americans barbecue on this day. The tradition is particularly strong in the South where barbecued pig is relished by everybody. 
The immigrants who brought sausages and frankfurters to America wouldn't have dreamt that one day there would be a National Hot Dog and Sausage Council, and that hotdogs would have a month – July – dedicated to them. On the 4th of July, Americans consume more hotdogs than on any other day…more than 150 million hotdogs. 
It's the day of the year when the colors of the flag – red, white, and blue, find their way into food in the most creative ways. Ice creams, sauces, pastries, mints, colas and shakes…you can taste these colors on the 4th of July. Do you know that June 14 is celebrated as Flag Day? Red, white, and blue signify valor, purity, and perseverance, respectively. 
Beer, specifically Budweiser, has been a 4th of July staple. In the summers before pasteurization was discovered, Americans drank a hearty ale that was kind of heavy for the summer months. The advent of pasteurization enabled this beer to be shipped to all parts of America, and some clever positioning as an all-American brand has seen this beer as becoming a national favorite. 
If its summer, you must have lemonade. This is another 4th of July favorite with young and old alike. Made at home or purchased bottled, Americans enjoy this refreshing burst of lemony flavor all through the day. 
The pie is considered to be an American classic dish, and a byword for patriotism. We've all heard, as American as apple pie. During the summer months, pies with all the different fruits available appear on dining tables. The pie travelled across the Atlantic, from England to the U.S, and often had fillings made from meat. Today, regions across America have their own traditional pies made from local produce and the 4th of July is a great day to enjoy savory and sweet pies of America. 
Comments
comments