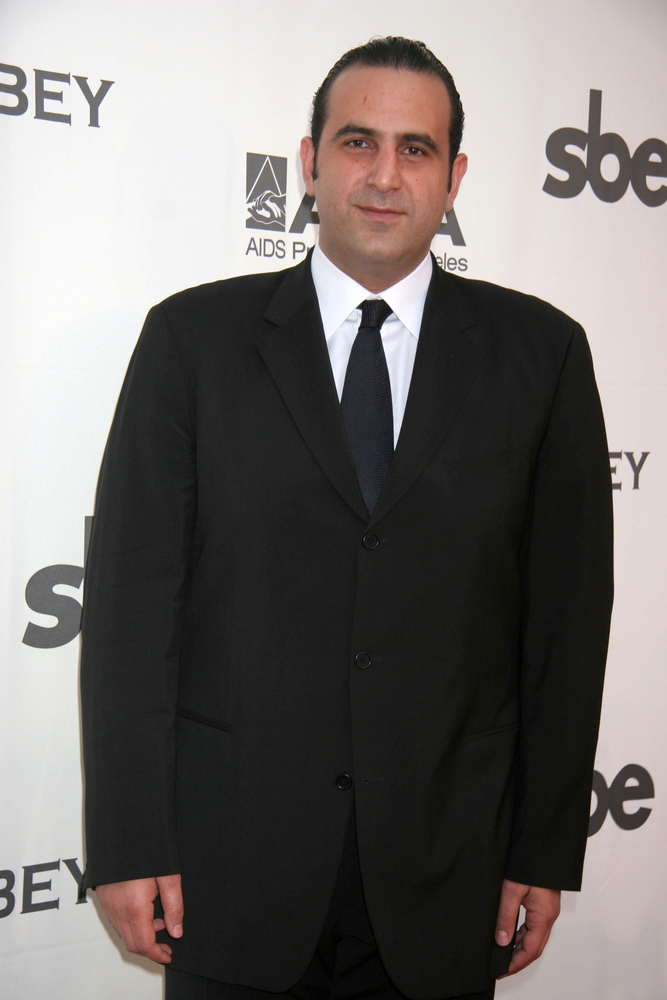 How Sam Nazarian Is Creating Luxury Lifestyle Empire
When Sam Nazarian opened his first nightclub in Los Angeles in 2003, it wasn't just the latest celebrity hot spot. This Sunset Boulevard club launched SBE, which evolved into a worldwide luxury lifestyle empire.
SBE was already building a reputation for hotels with bold, dynamic design and trendy destination restaurants (its stable included SLS hotels, The Redbury, The Bazaar by José Andrés and Katsuya). Then in December 2016, SBE acquired Morgans Hotel Group for $805 million and more than doubled the number of hotels in its portfolio to over 100 properties. Morgans' well-known lifestyle brands Mondrian and Delano became SBE enterprises.
But Nazarian isn't slowing the pace. Mondrian Doha — SBE's first property in the Middle East — opened in October, and the new SLS Baha Mar in the Bahamas followed shortly thereafter in November. He maps out an ambitious pipeline with plans to open more than 25 hotels, and 44 restaurants and lounges by 2024. Nazarian says he anticipates four hotels, 12 restaurants and three lounges to debut in 2018 alone.
The company also is delving into experiential travel with The Suite Life by SBE. The brand-new luxury program upgrades every part of your trip to SLS South Beach or Delano South Beach. You'll get access to private flights, airport pick-up in a BMW, a luxury cruise with VanDutch, a 24-hour "experience connoisseur" and more.
Forbes Travel Guide talked to the trailblazing SBE CEO and founder about his first foray into the international hotel scene, how to curate memorable moments and the one hotel amenity that he keeps stocked at home.
A year after the Morgans acquisition, the hotels are fully integrated into SBE. In this new SBE era, how do you differentiate the SLS, Mondrian and Delano brands?
SBE creates destinations and 360-degree experiences for guests. While part of the SBE family, our hotel brands are unique so each guest experience is different. SLS offers a 21-century playful reinterpretation of the classic grand hotel experience, offering an irresistible combination of style, luxury, service, creativity and community.
Mondrian, on the other hand, oozes groundbreaking design, progressive programming and international allure. Delano is our nourishing retreat where sophistication and ease seamlessly blend with timeless design. All of our brands are trendsetting and have their own niches — together they form one cohesive lifestyle experience.
How has SBE been working to refine the service and experience at each?
In hospitality, we are expected to deliver comfort and service, but that is just the beginning. At SBE we are here to take it one step further: we curate moments and create destinations. We are in the business of making memories, creating experiences, evoking feelings, and most of all, giving guests a reason to look back at their time with us and yearn to come back.
By managing restaurants and lounges, we're able to expertly deliver a holistic experience with culinary and nightlife, for example, as an integral part of a hotel's operation, rather than an add-on to a guest stay.
Take the newly opened Mondrian Doha, designed by Marcel Wanders. Our guests can have breakfast at Cut by Wolfgang Puck, then spend the day at the rooftop pool or have a relaxing treatment at the world's largest ESPA spa. As evening hits, they can freshen up for dinner at Morimoto before going for drinks at Rise and then on to the Black Orchid lounge for the rest of the night. It is a complete destination, and service and experiences are key to this.
In the past, lifestyle hotels were in a separate category from luxury properties. But those lines are blurring. Where do you think lifestyle and luxury are intersecting?
The new luxury is all about experiences and lifestyle. Where once it was white tablecloths and white-gloved waiters, luxury customers are now looking for incredible experiences and exclusivity. The concepts are really interchangeable with lifestyle concepts being at the heart of all our hotels. It always goes back to curating memorable moments and creating destinations.
Comments
comments