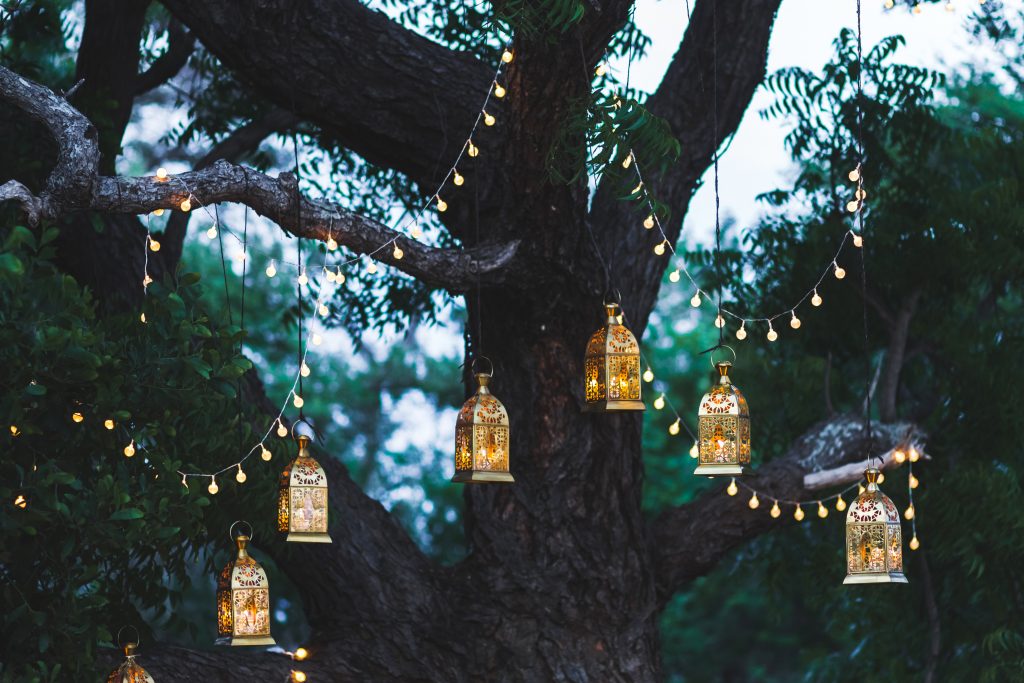 Make a Plan to Light Up your Garden This Fall!
Does your garden look as pretty at night as it does during the day? Here are some options to ensure that it does. Let there be light!
Make a plan
Think about what you need from your outdoor lighting: safety and security, ambience, highlighting a feature, illuminating a work area. Each type of need requires a different level of light. And you may want to change that level, depending on what's going on, so try to include dimmer switches where possible, to allow for a range of effects on the one system.
Choose your lights
For defining pathways, you might want low-set or bollard-style lights. You can also set lights into walls or the risers on steps so that they are safely illuminated, however, pathway lights do not need to be super bright, nor should they shine directly in the eyes. Feature spotlights, on the other hand, can be used most effectively to throw upward light onto trees or other garden features, adding wonderful layers of light and shadow. If you have an outdoor seating or entertaining area, it should be adequately lit, but not glaring – use directional lights that can be varied, and augment the ambience with fairy lights, portable lamps or a string of coloured lanterns, perhaps. A separate spotlight onto the barbecue or food preparation area can be turned off when bright task light is no longer needed.
Call an electrician
Although most outdoor lighting is low-voltage, it still requires an electrician to install an outdoor power outlet. You can save money by running the low-voltage cables around the garden yourself, but always call an electrician for connecting anything to the mains.
DIY option
Solar powered lights and lanterns in the garden look great and help save money on your power bill. Whether it's to light up the edge of a path or define a garden bed, they're easy to install yourself – simply assemble the lanterns, activate the battery and solar panel following the manufacturer's instructions, position them in the garden and you're done.
Comments
comments