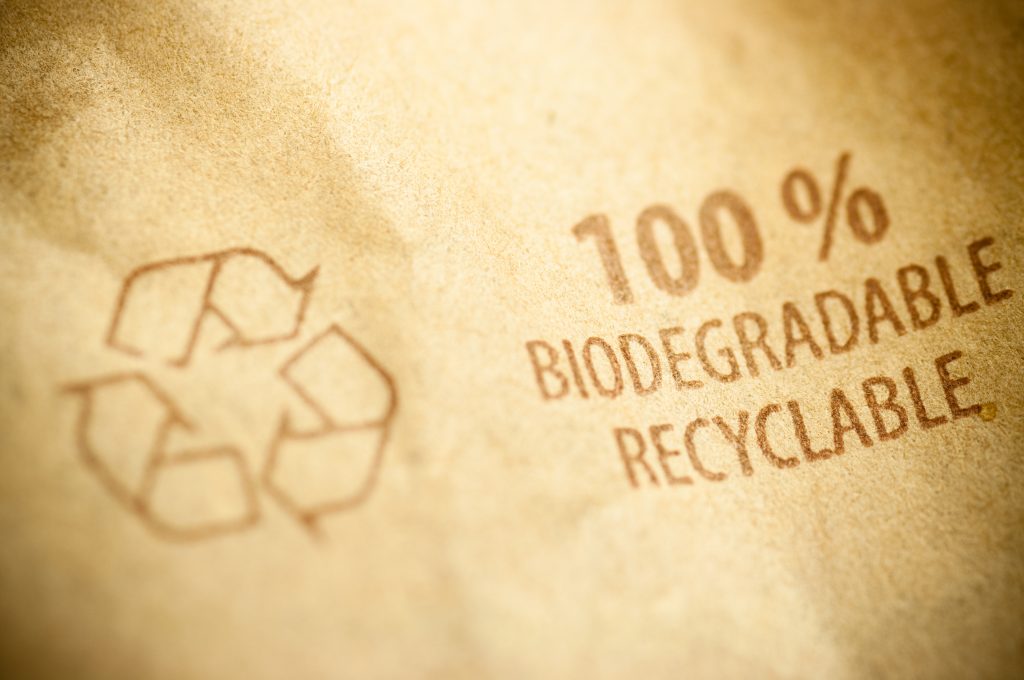 Biodegradable Packaging Options that Businesses Can Explore
By Adrian Mcdermott 
Plastic packaging adds to waste and pollution. The packaging sector is aware of its responsibilities and there are efforts being made to replace non- biodegradable packaging with biodegradable alternatives.
Indeed, there is a cost attached with the practice of sustainable packaging. However, not adhering to environment friendly industrial practices will have us paying a far higher price.
 The good news is that brands that follow eco-friendly practices acquire a positive image with consumers and also benefit from government rebates. So, the incentive is there.
Biodegradable packaging in the past required certain conditions and criteria to be met before the breakdown could occur. 
Paper packaging is by far the most common and most efficiently produced biodegradable packaging. Paper is a recyclables material, and recycled paper can be used for packaging. Cardboard boxes, wrapping paper, paper bags pallets etc. are just some examples of paper packaging. The worldwide market for biodegradable paper packaging stands at $ 290 million. By 2023, it is expected to touch around $430 million. 
Industries that stand to benefit the most from the use of biodegradable paper packaging include FMCG, medical sector, manufacturing, fashion, electronics, and automotive.
 The biological degradation of such paper packaging does not need the introduction of a catalyst to start the process. This paper does not contain any synthetic waterproofing, ink, or wax.
Slowly but surely, recyclability is being introduced into the cycle of manufacture and the use of biodegradable paper packaging is picking up. Recycled biodegradable paper is cheaper and the environmental impact of recycling is lower than the impact of transporting waste paper to landfills.
Water activated tape is another example of naturally degradable packaging material. This tape is also known as WAT or gum activated tape and it is fully recyclable as well as biodegradable. It enables quick and permanent adhesion which is also tamper proof. It provides a secondary layer of security.
The use of fabric or textiles for packaging is still in its infancy. Textiles provide a very exciting option with potentially many applications. Textiles by nature are not meant for single use. Fabric is durable and reusable. When used as packaging, it can have a tremendously beneficial effect on the environment because it will bring down the use of single use plastics and similar packaging.
Biodegradable bags made from corn starch could soon replace plastic bags made from polyethylene.
The packaging industry is changing, and it is changing for the better. Newer technologies, and competition will lead to the introduction of cheaper biodegradable packaging alternatives that will find used in industry and households.
Comments
comments