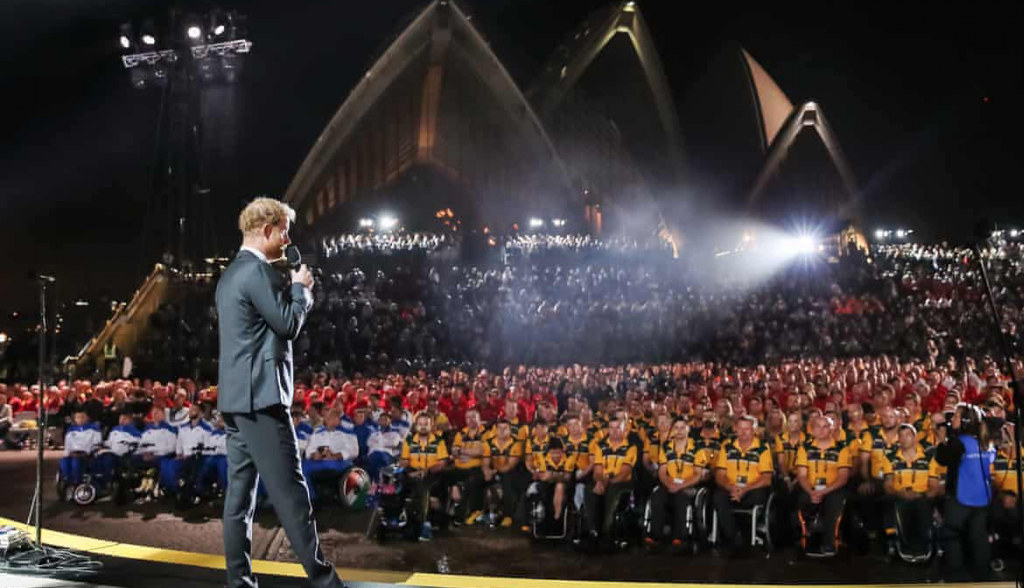 The Fourth Invictus Games Have Opened!
Prince Harry has opened the Invictus Games in Sydney, where more than 500 competitors will be taking part in 13 sports.
It is the fourth Invictus Games to be held, following similar events in London, Orlando and Toronto.
The prince, accompanied by the Australian prime minister, Scott Morrison, a Games ambassador and three athletes, climbed Sydney Harbour Bridge to raise the Invictus flag on the eve of the Games.
The ceremony was delayed by heavy rain about two hours before it was due to start.
During the ceremony, the prince said: "Invictus has become about the example of service and dedication our competitors have provided to the world.
"Our Invictus family has turned these Games into a symbol of strength, honour and optimism for a new generation."
A regular championship for injured servicemen and women was an idea begging to be stolen, Harry said when he originally launched the Invictus Games.
He played an instrumental role in bringing the Games to the UK in 2014, when 300 competitors from 13 countries took part in the inaugural competition.
Named after Invictus, Latin for "unconquered", the Games are being held in the southern hemisphere for the first time.
Comments
comments