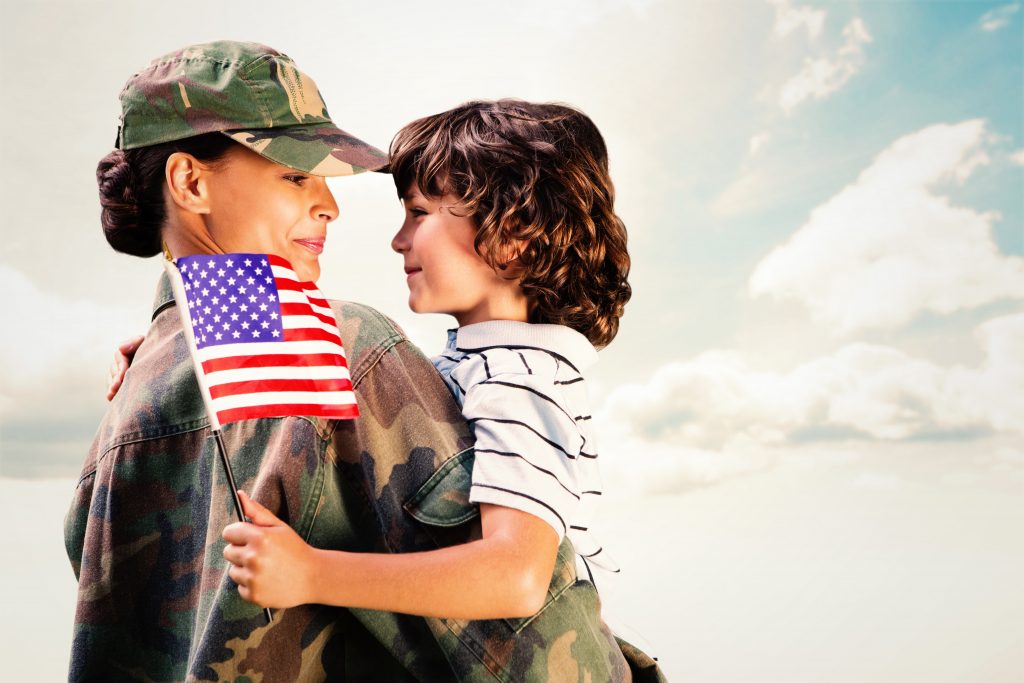 Veterans Helping Veterans Finding Jobs
"We're on a mission to bring veterans and employers together," said Robyn Grable, founder and CEO of VeteransAscend, a new online program that matches veterans with employers based on skills. According to Grable, her company has translated every occupation from the five branches of the military into a list of skills. Employers create job profiles, pick the skills they're looking for, and the system finds them veterans with those skills. "One of the barriers we've found is that veterans don't know how to translate their skills from the military. They take for granted that they have a lot more transferable skills than just what their job title might represent," said Grable. "Employers have a hard time finding and connecting with veterans for this reason – They look at their title and say, 'Well, I don't need an infantryman.'"
Hiring veterans can be beneficial for many businesses. There are tax credits available, and hiring veterans can help employers maintain the obligations of their federal contracts. Grable added, "The advantages really come down to the return from hiring someone who's highly trained, highly skilled, disciplined, dedicated, and understands mission and goals."
Starting Out
Why did you start your business?
I served nine years in the navy. When I got out, I was told, "You're a female. You can basically get a job as a secretary. No one will understand what you did in the military and no one will care." I started over. I spent 30 years in various HR roles. About four years ago, I finished my Master's in leadership coaching focused on veterans' transitions. I started working with a veterans' service organization, helping veterans write resumes and connect with employers. I decided there has to be a better way. Veterans have to be recognized for the skills they're bringing to the table, because right now, employers are missing out on a very talented pool of candidates because their applicant tracking systems eliminate the veterans when they go to apply on those job boards.
How did you fund the business at the start?
It's been the biggest struggle and learning lesson. I thought because I'm a veteran, it would be easy to get an SBA loan. I've not found that to be the case. I've maxed out every credit card I have. I've borrowed money. I have five investors. I've been to community lenders who do microloans, but I've not been approved because they feel the concept is too subjective and unproven. We're bootstrapping as we can to get this thing built and launched.
Running the Business
How do you manage cash flow?
We're not completely launched, so my focus is on getting the rest of the funds so we can finish paying for the development of the program. Going forward, our strategy is to be cognizant of how we spend our money because we have investors now. We have future phases of development that we want to pay for, so that's in the planning. We need to understand how we want to further develop the product and who we need to hire to cover the country to connect veterans with employers.
What's the most challenging thing about running the company?
Worrying about having enough veterans in the database. And finding the rest of the funds to finish paying for the development of the system. We need to make sure we get the word out fast enough, because we know this system will really help our veterans and our country.
What's the most rewarding thing about running the company?
The most rewarding thing is knowing that I am making a difference. I'm helping veterans who have served our country and made sacrifices beyond belief. I'm doing my part to get them recognized for the skills that they bring to the table.
What I've Learned
What's the biggest mistake you made when you were starting out?
Not completely having all the funding necessary in hand before we started down the path. I wish I planned better and knew exactly what we needed and where it was coming from before I took the first step.
What's the smartest thing you did when you were starting out?
I brought in mentors and advisors – other people who can help me see what I might be missing, what I should have thought of, and pitfalls I should avoid. It's really helped me because sometimes you can have blinders on as the creator of something.
What advice would you give to a new entrepreneur?
Absolutely do it, but plan it out. Write a great business plan addressing the product, the market, and how you're going to get it out there. Really think about who your audience is and why you're doing this. If you don't know why you're doing it, you'll have a hard time selling it to someone else.
Future Plans
What's next for VeteransAscend?
Our employers' site goes live in the next couple of weeks and the matching will happen. We've got a Phase Two that will include a module for veterans' spouses. We're also going to create a module for first responders. We have a lot of great things to look forward to.
Comments
comments