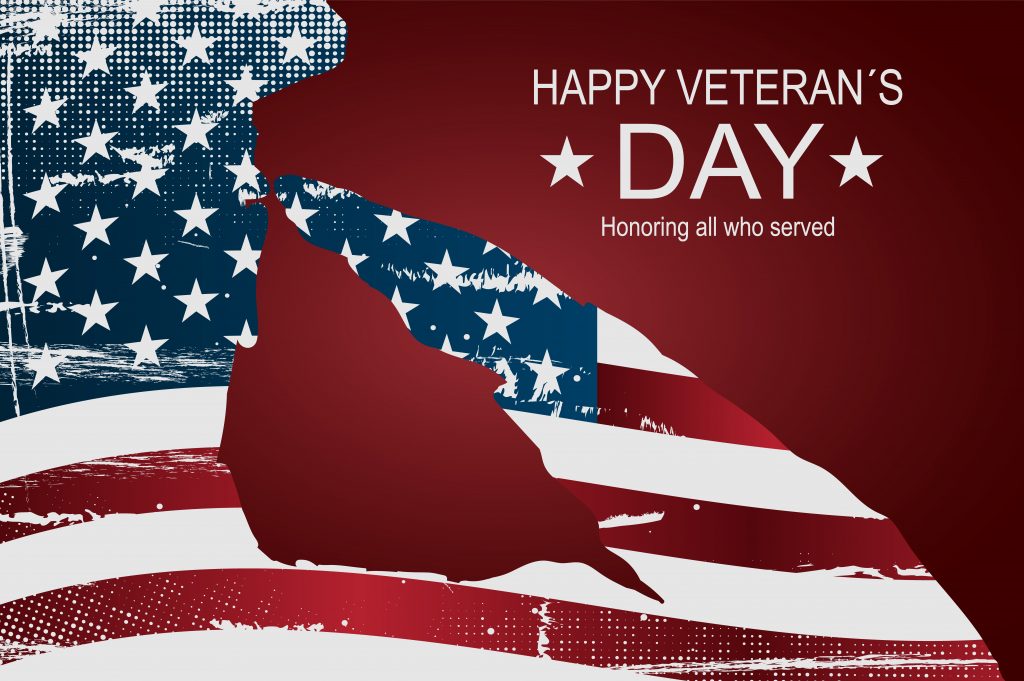 Ways You Can Honor Veterans All Year Long
Every year on November 11, Americans honor the 19.6 million active and former US service members who have gone to war.
Veterans Day is marked by parades, speeches and solemn ceremonies offering a nation's appreciation.
Here are ways to go beyond saying "thanks for your service" and truly make a difference in a veteran's life — on this day and throughout the year.
Volunteer
This online tool identifies volunteer opportunities at local VA offices. You can also join the Volunteer Transportation Network to help veterans get to appointments at VA medical facilities. You can also find ways to help veterans and their families on VolunteerMatch.
Send a care package or a letter
Operation Gratitude has sent more than 2 million individually addressed care package to the military community. The packages go to current military members as well as veterans, wounded warriors and their caregivers. As more American troops return to civilian life, the Operation Gratitude veterans program has been growing. It also has a letter writing campaign encouraging everyone to write handwritten letters of gratitude to veterans.
Support veterans suffering from PTSD
Coping with post-traumatic stress disorder can put stress on not just veterans but also their families and friends. More than a third of all Iraq and Afghanistan veterans have or will experience PTSD. And veterans of past wars are still dealing with the ghosts of their time in the service.
If you know a veteran who might be dealing with PTSD, you can connect them with helpful resources. The VA offers the PTSD Coach Online to help veterans learn to manage symptoms, come up with ways to cope and find professional help. The National Center for PTSD provides a Veterans Crisis Line by phone at 1-800-8255, by text at 838255 and by online chat at this link: Confidential Veterans Chat.
Sponsor a service dog
Service dogs can help veterans living with PTSD and other disabilities regain control, independence and mobility. Freedom Service Dogs of America match highly specialized service dogs with service members needing assistance in their transition back to civilian life.
Puppies Behind Bars is a program in which prisoners train companion dogs for veterans with PTSD. Donors can sponsor a dog and receive updates on the dog's training and life with its veteran.
Donate travel points
The Fisher House operates the Hero Miles Program, using donated frequent flier miles to bring family members to the bedside of injured service members. Hotel points can also be donated to provide hotel rooms for families of the veterans when a Fisher House is not available. The Fisher House Foundation has a network of homes on the grounds of military and VA hospitals around the country. These homes help family members be close during the hospitalization of a loved one for a combat injury, illness or disease.
Help veterans on the streets
A phone call can also make difference in the life of a veteran who is homeless or at risk of becoming homeless. Call 877-4AID-VET, or 877-424-3838, to connect with help at the VA. This service is available 24 hours a day, seven days a week.
The Department of Veterans Affairs' Stand Down program is designed to help homeless veterans "combat" life on the streets. Stand Downs are usually one- to three-day events that provide food, shelter, clothing and health screenings to homeless and unemployed veterans. To find a Stand Down program in your community, contact your local VA hospital.
Build a home for severely injured vets
Severely injured veterans often come home needing a place to live that better accommodates their physical disabilities. Building Homes for Heroes builds specially modified homes for veterans that help them live independently. These homes are provided at no cost to the veterans. The organization also provides financial planning services.
Honor the greatest generation
The Honor Flight Network helps veterans of the "greatest generation" make a free pilgrimage to the World War II Memorial on the National Mall in Washington. You can volunteer to escort these men and women on the flight to see this memorial. Honor Flight also helps terminally ill veterans who served in any conflict visit memorials to those wars in Washington as well.
Share their stories
So many veterans' stories have been left untold, but the Library of Congress is collecting the tales from veterans of every war through the Veterans History Project. If you are related to a veteran or know one who has a story to tell, the Library of Congress wants to hear it. Help veterans share their stories before it's too late.
Let them know they matter
By telling a veteran how much you appreciate their service, you are letting them know their decision to serve our country makes a difference. It's a simple gesture, but it can make an impact. And so many veterans have never heard the words "thank you." If you know a veteran or see someone in a military uniform, say something. It may make his or her day and yours.
Comments
comments