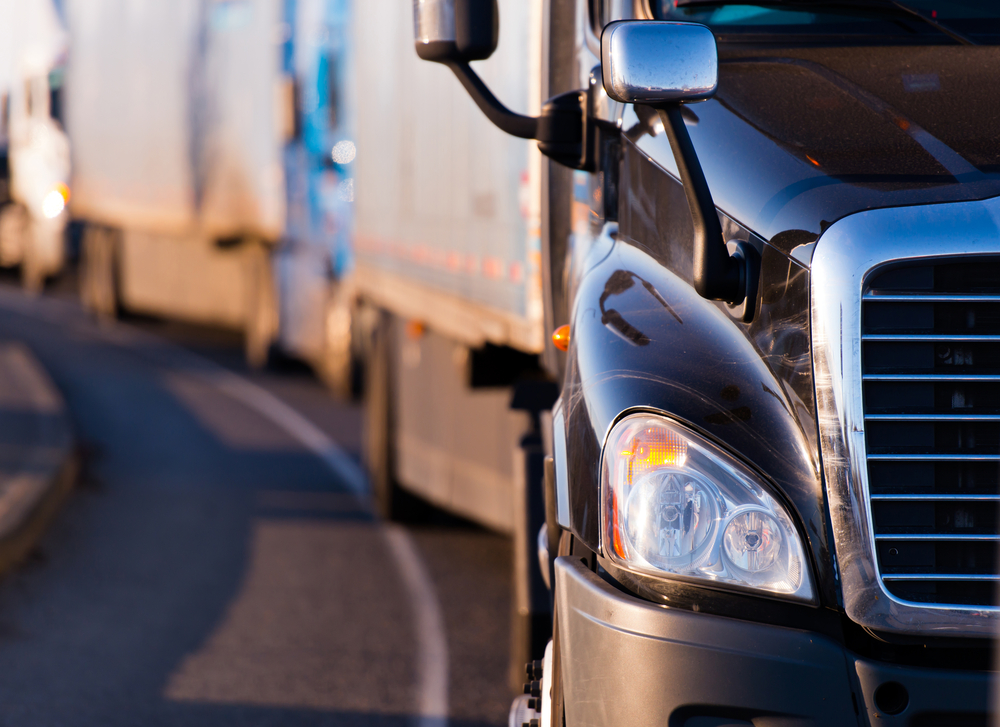 Cutting Down Pollution from Heavy Duty Trucks
Donald Trump's administration plans to cut air pollution from heavy-duty trucks, marking one of its first moves to regulate US industry rather than roll back environmental standards.
The Environmental Protection Agency (EPA) will start writing a rule to require new trucks produce less nitrogen oxide, which contributes to smog and particulate matter pollution that causes breathing problems, asthma attacks and early deaths.
EPA acting administrator, Andrew Wheeler, told reporters in a call ahead of the formal announcement on Tuesday that the agency will also "cut unnecessary red tape" for truck makers. And the agency is weighing a separate proposal to nix air pollution limits for trucks with rebuilt engines, which critics say is a massive loophole that will lead to dirtier air.
"All the other rules I'm aware of appear to cause increases in air pollution," said Paul Billings, senior vice-president for public policy at the American Lung Association. "This one does appear to be designed to reduce air pollution … but it's really important to understand the specifics of what deregulatory action the acting administrator is talking about and what the air quality and public health impacts of those actions would be."
Billings said with available technology, trucks could reduce their nitrogen oxide pollution by about 90%, although it's not clear what standard the EPA would propose. Any rule could take years to finalize and nearly half a decade to go into effect. It would only apply to new trucks, so the pollution improvements would only happen as old trucks are taken off the roads.
The EPA said industry interests that the agency consulted support the move.
California is working on its own rules for heavy-duty trucks and other countries require cleaner trucks, too, and companies typically support common standards.
Wheeler said his agency is not required by law to regulate heavy-duty trucks but is doing so "because it's good for the environment". He said the trucks would otherwise account for a third of nitrogen oxide pollution from transportation by 2025.
The EPA has meanwhile slashed regulations for other sources of pollution. Wheeler noted his agency has initiated 28 deregulatory actions and is developing an additional 49 more. That includes rescinding a rule to shift away from coal-fired power, which will could be replaced by a proposal that EPA acknowledges could cause 1,400 more early deaths a year. Among other efforts, the agency is also working to roll back limits on methane pollution from the oil and gas industry and mercury emissions from coal plants, as well as fuel economy standards for cars.
Comments
comments