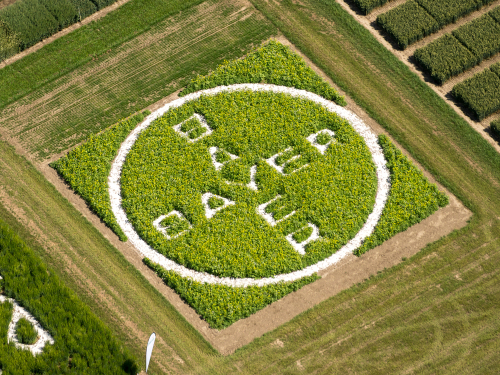 Bayer to cut 12,000 jobs and sell brands
Bayer plans to sell brands including Dr Scholl's foot care and Coppertone sunscreen in a cost-cutting drive that includes about 12,000 job cuts following its takeover of Monsanto.
The cuts will account for about one in ten workers globally, with a "significant number" going in Germany.
Bayer also plans to sell its animal health division, which could be worth up to €7bn (£6.2bn).
Shares in the German drug giant have fallen more than a third this year.
Investors fear the ramifications of some 9,000 lawsuits brought over the alleged carcinogenic effects of Monsanto weedkillers.
In August Bayer shares dropped sharply after a US ruling linking glyphosate to cancer. Glyphosate, which Bayer says is safe, is used in Monsanto's Roundup and RangerPro.
The company acquired Dr Scholl and Coppertone four years ago when it bought Merck's consumer healthcare division for $14bn (£11bn).
The unit is grappling with falling revenues as US consumers switch to online shops and cheaper brands.
Bayer will also seek a buyer for its 60% stake in German chemical production site services provider Currenta.
The $66bn merger with Monsanto in 2016 created the world's biggest seeds and pesticides company.
Its decision to sell its animal health business means Bayer will now focus on pharmaceuticals, consumer health and crop science.
More than 4,000 jobs in the combined crop science division will go by the end of 2021.
Bayer chief executive Werner Baumann said: "These changes are necessary and lay the foundation for Bayer to enhance its performance and agility."
The job cuts and sales will result in costs of more than €4bn.
Comments
comments