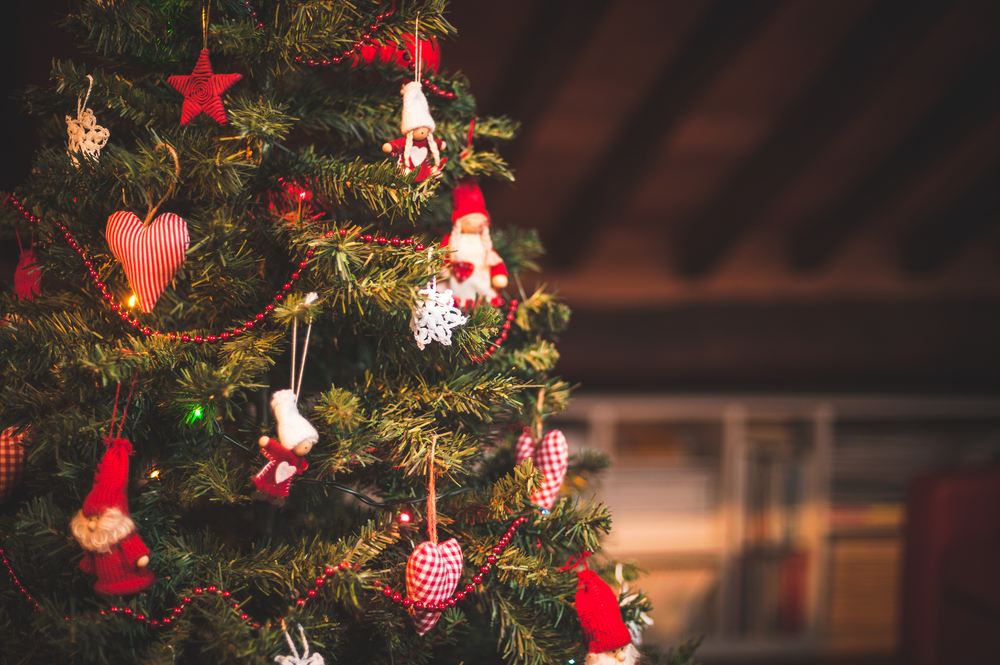 Hawaiian Home Decked Out in Christmas Trees
It's beginning to look a lot like Christmas in the Hawaiian Beaches home of Ed Kuhn and John Denker.
The couple decorated 18 Christmas trees, which are displayed, well, everywhere — on the lanai, throughout the living room, kitchen, bedrooms and even the bathroom of the cozy house.
Christmas is, quite literally, all around.
Each tree has a theme, and Kuhn and Denker offered a quick presentation Thursday morning as Christmas carols played in the background.
There's a "travel" tree, a "Day of the Dead" tree, and trees with themes of snowmen, Santa, fairies and under the sea. There's a "pet" tree, and a traditional tree, and trees decked in copper and gold, bears, fruits, crystals and more.
"My mother was really into Christmas, so it just kind of wore off on me," Kuhn said.
Denker, however, joked that he became a fan of Christmas "through attrition" but said the couple likes entertaining and having friends over.
For Kuhn, the tree decorated with stuffed ornaments, made for him when he graduated high school, is a favorite.
"That's the one that's gotten my heart," he said. "I think the second (favorite) one would be our travel tree."
The travel tree is decorated with ornaments from places the couple have been and places friends have visited.
"My relatives travel or friends travel, and they'll stop and get some stuff for us," Denker said.
Kuhn and Denker have been decorating multiple Christmas trees each year for more than two decades.
They started with 12 in Omaha, Neb., "then we started adding a couple each year," Denker said.
"Then it escalated — Hobby Lobby and their after-Christmas 75 percent off sales," Kuhn said, laughing.
The most trees they've had is 40, and in Oregon, where they lived previously, they had 22 or 23.
"This is all we could fit in here," Kuhn said of their 1,200-square-foot home.
The couple moved to Hawaii nearly a year ago, and to Hawaiian Beaches in June.
Because their items were still in transit, they weren't able to have their trees displayed last year.
"That was withdrawal for me," Kuhn said. "It was like we had this … 'surfer Santa' (figure) and this twig tree that had no ornaments on it."
It feels "really good" to have the trees back on display this year, he said.
"It feels like Christmas," Denker said.
Comments
comments