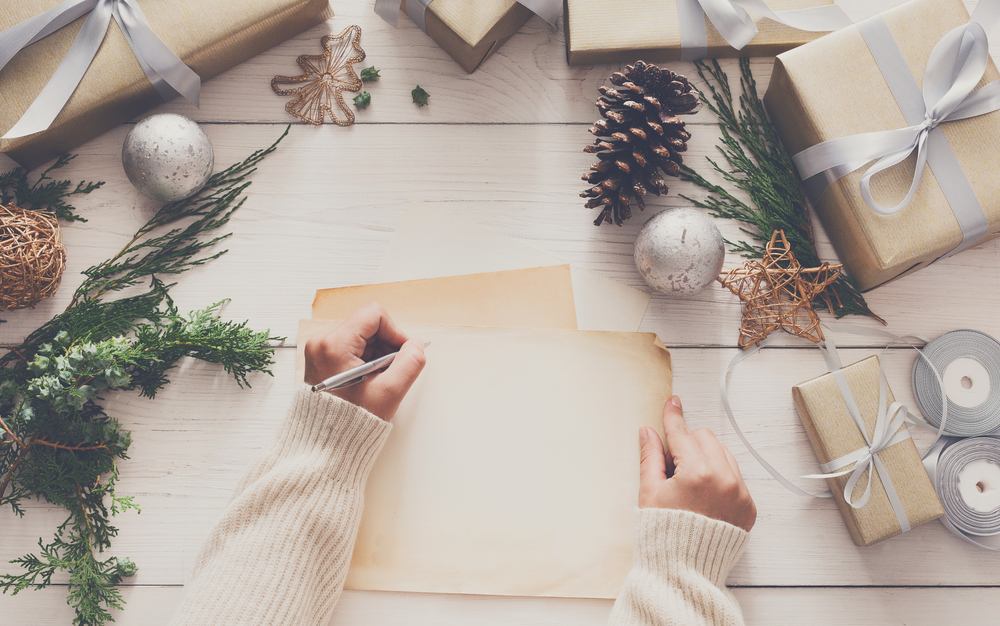 3 DIY Christmas Decorations
Any time of the year is the time for recycling. That is why you should recycle for the Christmas holiday also. Instead of buying new ornaments and decorations and spend a lot of money you can make them out recycled materials. We found very interesting recycled decorations for your Christmas tree and your Christmas home. For example you can make reindeers out of toilet paper or cute ornaments for the Christmas tree out of plastic bottles. Snowmen out of cans can be great decorations for your garden. Look at these cute Christmas crafts and get inspired!
1. Ice Lanterns
Use winter's frosty temps to your advantage when decorating your home's outdoors for the holidays. These ice lanterns are pretty, festive and just require water, plastic containers and a chill in the air.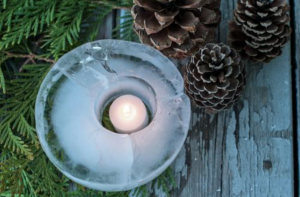 Materials Needed:
water
medium to large plastic containers
plastic cups
evergreen sprigs and/or winter berries (optional)
tea lights/pillar candles
lighter
Pour Water into Containers
Fill a small plastic cup with water and put inside a larger plastic container. Fill large plastic container with water. As an option, add evergreen sprigs and/or berries to water to add some color and texture. Carefully put inside a freezer (or outside if temperatures are below freezing.) Allow it to freeze for several hours or overnight. Tip: The size and shape of the lanterns are only limited by the containers you find. Try making two huge ones to flank a front door by using 5 gallon buckets and large pillar candles.
2. 
Snowy Winter Wreath
Nothing brightens up your front door quite like a wreath, right? Well, mine was looking a little forlorn after I'd taken down the holiday decorations, so I decided to upcycle an old, dusty floral wreath into this snowy winter wreath.
24″ grapevine wreath
3 large hydrangeas
faux greenery (boxwood and Dusty Miller)
faux white berry stems
hot glue gun and glue sticks
wire snips
fine-gauge wire
5 pinecones
spray adhesive
clear crystal glitter
bag of faux snow
paper or plastic drop cloth
wide, durable ribbon or furniture webbing for hanging
dish liquid (optional)
flat white spray paint (optional)
Disassemble + Clean Old Wreath
Remove floral stems. Fill sink with cool water and a few drops of dish liquid, then swirl the stems in soapy water to remove any dust. Place grapevine wreath in the tub and clean it with a good rinse of cool water. Tip: Avoid using warm or hot water for this step as it could cause any glue holding the stems together to melt.

Arrange however you want!

Place wreath on paper or plastic drop cloth, then evenly coat the wreath's front and sides with spray adhesive (Image 1). Allow glue to 'tack up' for a minute or so, then sprinkle on faux snow. Tip:Tilt the wreath in different directions as you apply the snow to ensure even coverage.
3. Fold a Mini Forest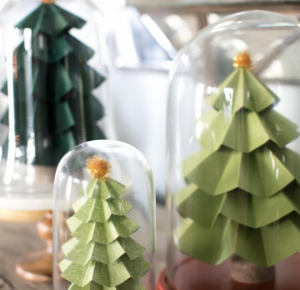 Use a circle punch or scissors to cut card stock into various size circles, then accordion-fold the paper to create the look of swagging evergreen boughs. Stack the folded rings and attach to a small wood dowel or cut log slice to easily whip up a whole forest of firs.
Comments
comments