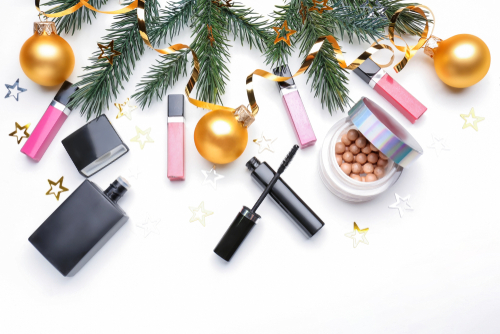 Cruelty-free beauty buys for the holiday season
The beauty industry is currently undergoing something of a transformation in its approach to animal testing, with several major brands cutting back on or eliminating the process from their retail models this year.
In honor of the shift in attitude, here are five cruelty-free beauty treats that are ideal for giving this festive season.
Kat Von D
Beauty mogul Kat Von D has come up with a limited-edition 'Current Crush: Glitter Gel' to have you shimmying through the holidays. The rich gold gel can be used as eyeshadow, lipstick or face and body glitter depending on your mood.
Covergirl
Coty-owned brand Covergirl received its cruelty-free status from Cruelty Free International's Leaping Bunny program earlier this month, so to support the brand's new stance, check out 'Vitalist Healthy Glow Highlighter.' The pearly 'Moonbeam' hue will keep your complexion radiant looking all through the season.
Too Faced
This scented eyeshadow palette from Too Faced features 18 shades of warm hues in matte and sparkly finishes. But the best part? It smells like gingerbread spice, making it ideal for those festive parties.
Bésame Cosmetics
Bésame Cosmetics has teamed up with Disney this winter to launch a vintage-style 'Mickey Mouse 90th Anniversary Collection' featuring two brand new lipstick shades. Choose from 'Mickey Red,' a cool toned red with strawberry pink undertones, and 'Ink & Paint,' described as "a sheer blackberry lipstick with berry flavor, which goes on black and adjusts to your pH to create your own signature berry shade."
Tarte Cosmetics
Tarte has released a limited-edition version of its 'Lights, Camera Lashes' mascara, featuring a gold initial charm for extra swagger this season. The vegan formula comes without parabens, mineral oils or gluten, and promises to make lashes look extra long and conditioned.
Comments
comments