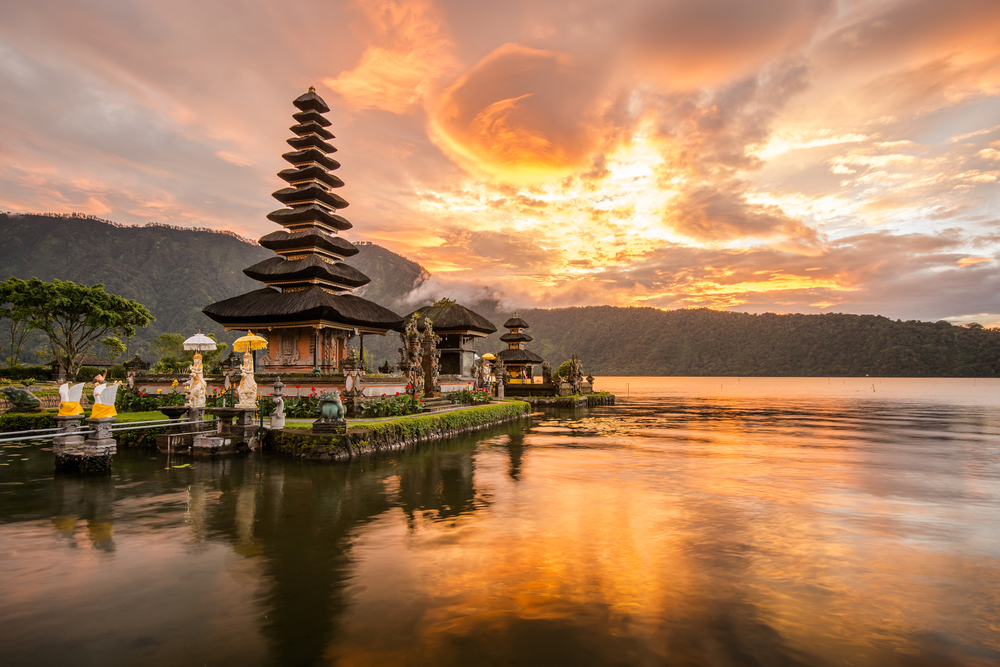 Trade Recyclable Water Bottles for Public Transportation
Trading company employee Ari Fatah has no qualms about picking up plastic bottles from the streets of his Indonesian home town.
In fact, he always makes sure to carry a shopping bag that he knows can fit in at least three large-sized bottles.
Ari does this so he can catch the bus. A unique aspect of life in Surabaya, East Java, Indonesia, this bus service allows people to pay for their fares with used water bottles. Indeed, no money is accepted.
"Everyone here knows these bottles are equal to bus tickets. I am not embarrassed. In fact, what I do – and many others as well – is what has made Surabaya famous abroad," says the 29-year-old bachelor.
Surabaya is one of several Indonesian cities that support national drives to boost plastic recycling. (The picture above shows a worker at the city's Purabaya bus terminal separating plastic bottles into different sacks based on their capacity.)
The city has won a number of international awards for its efforts to go green. The most recent honour was a special mention in the Lee Kuan Yew World City Prize, a biennial international award honouring outstanding achievements in the creation of liveable, vibrant and sustainable urban communities around the world. It is jointly organised by the Urban Redevelopment Authority of Singapore and the Centre for Liveable Cities, Singapore.
The city's recently launched "green" bus service only takes as fares either five used 600ml plastic bottles, three 1.5 litre ones, or 10 used, disposable plastic cups. This writer tried to pay with money but was rejected by the bus conductor.
Passengers hop onto the bus at a bus stop and present their plastic bottles and cups that are worth one person's fare. Alternatively they can go to a main station to drop off as many used bottles as they can to get bus fare cards stamped accordingly. The used plastic bottles are shipped to private companies that convert them into plastic resin.
The bus service, launched earlier this year, operates eight newly-procured, 3.1 billion rupiah (RM900,000) per-unit Mercedes-Benz buses, which are considered premium in Indonesia's second-largest city. Other buses cost no more than 1 billion rupiah (RM290,000) each.
Once on board, a passenger is issued a ticket with a two-hour validity; this allows the passenger to alight and board the bus multiple times within the next two hours.
Regular public buses in Surabaya typically charge between 3,000 rupiah and 6,000 rupiah (between 90 sen and RM1.70) per person, depending on the type of bus. Passengers have to pay the fare each time they board.
Popular Among Commuters
The response from residents to the pay-with-bottles bus service has been so positive that the city administration will add another 12 new buses, a manager at the city's information office, Fajar Nadisaputra, tells us. This will increase service frequency on the existing Purabaya terminal-Rajawali terminal routes as well as expand coverage, he says.
In the first three months of the scheme's operation, 12 tonnes of used plastic bottles for recycling were collected from passengers using the buses.
The passengers come from all walks of life – from wet-market traders and students to white collar workers like Erik Kurniawan, who heads a Bank Rakyat Indonesia branch in Surabaya.
"We had a community gathering the other day which I attended, and after the event I collected 40 disposable plastic cups that I used for this trip," Erik explains when we speak to him aboard the bus. He is travelling with his wife and children on a Saturday to a weekend bazaar in the city centre.
"We know the used bottles and cups we pay as fares wouldn't cover the cost to run the service. The city clearly loses money, but gains when the people's mindset about waste is changed, when people no longer litter," Erik adds.
Plastic Is A Growing Problem
With the littering habit lingering among Indonesians, plastic waste is an ever-growing problem in the country. Last year, the world's largest archipelagic state generated 65.8 million tonnes of garbage, 16% of which was plastic waste, according to Dr Novrizal Tahar, the director of garbage management at the Environment and Forestry Ministry. In 2011, plastic waste made up 11% of the total garbage generated nationally.
The recycling regime in Indonesia generally has been a mess due to geographical challenges and a decentralisation programme that has Jakarta, the central authority, have less control over the regions. However, several cities, including Surabaya and Banjarmasin, the capital of South Kalimantan province, have taken the initiative in tackling plastic waste.
A large chunk of recyclable waste in these two cities today is sent to recycling plants, although most of it still ends up in landfills. Some also ends up in rivers and the sea.
Surabaya, with a population of three million people, has managed to reduce the amount of garbage sent to the city's Benowo landfill to 1,600 tonnes a day, after recycling. Without such efforts, the city would have generated 2,600 tonnes of garbage a day.
Indonesia has 17,504 islands with an estimated land and sea area of 8.3 million sq km, according to the latest 2018 data released by the Coordinating Maritime Affairs Ministry. This is the geographical challenge in managing the country's waste.
The regulatory responsibility in Indonesia has been delegated to the regions – cities and regencies – since early 2000 as mandated by the 1999 decentralisation law. This is the country's bureaucratic challenge. More than 500 cities and regencies make up the more than 30 provinces in Indonesia.
Dr Novrizal expects all cities and regencies to adopt a raft of policies that will lead to reduction of plastic waste.
"By 2025, Indonesia's target is that … 70% of its total garbage can be managed so there won't be any more litter scattered around, polluting our environment, rivers and seas," says Dr Novrizal.
"If we do nothing, by 2050, oceans could contain more plastics than fish," Maritime Affairs and Fisheries Minister Susi Pudjiastuti said in a recent statement, citing a 2016 report by the World Economic Forum and the Ellen MacArthur Foundation.
"That is not an exaggeration. A third of the sample fish caught in eastern Indonesia contained micro plastic," Susi says, referring to the results of research conducted by the University of Hasanuddin in Makassar, South Sulawesi.
Banjarmasin introduced a rule in 2016 banning modern stores from using plastic bags, and encouraging consumers to bring their own bags or get paper bags. Another option such stores provide is rattan handbags, locally made handicrafts that Kalimantan is known for.
Three years later, Balikpapan, the capital of East Kalimantan province, followed suit, issuing the same rule last month.
Earlier this year, Surabaya – along with Hamburg (Germany), Kazan (Russia) and Tokyo (Japan) – received a special mention in the Lee Kuan Yew World City Prize. The main award went to Seoul.
Garbage Bank Movement
Before the launch of the green bus project, the Surabaya city administration had initiated a "bank sampah" (garbage bank) movement, where prominent residents were selected and trained to set up a garbage "bank" in their community.
Residents bring in their recyclable waste, get it weighed and have their card stamped to indicate how much garbage they have accumulated.
"It works the same way as a bank account. Your balance increases as you deposit more money," Titi Dwi Rahayu, a garbage bank agent (manager) in Jambangan area, tells us. Cleaned, used plastic bottles – with labels and caps removed – are worth 2,500 rupiah (70 sen) a kilogramme, while bottles with caps and labels still attached are worth 500 rupiah (15 sen) a kilogramme.
Surabaya now has 300 garbage banks across the city and 26 organic processing centres, which use fly larvae to chomp through and process organic waste such as banana leaves and food leftovers. After the waste is processed and reduced to residue that can be used as fertiliser, the fat and mature larvae are thrown into the city's fish ponds.
"Nowadays, our landfill is no longer piling up fast. One day we may no longer need a landfill," Titi says. – The Straits Times/Asia News Network
Comments
comments