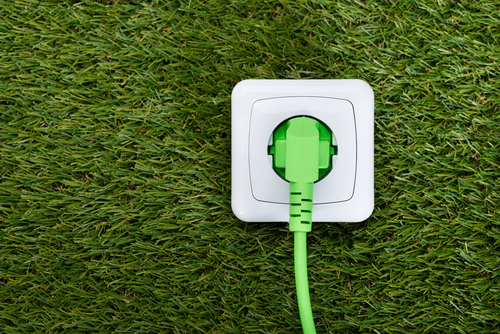 Oahu politicians meet about Big Island bioenergy power plant
The committee is worried that allowing this power plant to proceed without an environmental assessment will set a bad precedent for any future biomass plants wishing to start up on Oahu.
HONOLULU – It's a Big Island power plant, but now an O'ahu County political party is getting involved. Thursday night, the Oahu County Committee on Legislative Priorities is holding a public event to talk about Hu Honua Bioenergy power plant.
Hu Honua Bioenergy's website says, when the plant is running, it can produce up to 30-megawatts of cheap, renewable power, supplying Hawaii Electric Light with 15 percent of its energy needs, powering up to 20,000 Big Island homes. The power comes from the steam from burning trees.
Melodie Aduja, an Oahu County committee chair in the state's Democratic Party, is worried about what that might do to the environment, saying. "[There will be a] tremendous amount of greenhouse gases as a result of this form of renewable energy source."
She's also concerned the state didn't force this company to do an environmental assessment because it makes renewable energy. And, it wants the Public Utilities Commission to withdraw support for Hu Honua Bioenergy. That's why her committee is getting involved.
KITV4 asked why an Oahu County Democratic committee is getting involved in a Big Island issue. Aduja answers, "Anything that affects one island is going to affect the whole state. The laws are the same."
At Thursday night's talk, political colleagues, and the public, can learn more. Environmentalist Henry Curtis of Life of the Land is one of the speakers. "Vegetation, forestry, and land use changes account for a fifth of global greenhouse gases emitted. It's a worldwide issue that needs to be tackled. We're tackling the issue on the Big Island now," he says.
The group hopes to get the attention of lawmakers and state officials, to make Hu Honua get an environmental impact statement (EIS). "There needs to be an EIS. There needs to be greater regulation," insists Curtis.
The state Department of Health, which oversees the permitting, says of this meeting: "We've received hundreds of comments on this issue. We listen to the arguments of all testifying individuals and organizations, and our decision would be based on the merits of the application objectively. The initiatives of an individual political action group wouldn't necessarily have an effect on the outcome of our enforcement activities."
The EIS process is triggered as described by HRS Chapter 343. The Office of Environmental Quality Control, an attached agency to DOH, is the agency in charge of facilitating Hawaii's environmental review process.
Hu Honua's website says it meets or exceeds current air emissions standards, and complies with all Department of Health and EPA requirements. Hu Honua says the plant is slated to open in the first quarter of 2019.
The other guest speaker is attorney Lance Collins, also with Life of the Land. The meeting is Thursday, December 20, from 6 to 8 p.m. at the Democratic Party of Hawaii Headquarters at 627 South St., Ste. 102.
Hu Honua Bioenergy's full statement:
"From the beginning of the development of its biomass facility in Pepeekeo, Hawaii, Hu Honua Bioenergy has followed the approval processes set forth by the county, state and federal governments in a transparent manner and will continue to do so, working with the designated regulatory agencies with oversight responsibility for this project.
In a decision approving the Hu Honua project, the County of Hawaii Windward Planning Commission held that the State Department of Health and the County of Hawaii Planning Director appropriately determined that no Environmental Assessment (EA) or Environmental Impact Statement (EIS) was required in connection with the Hu Honua project. This decision was timely appealed and in early 2018, the Intermediate Court of Appeals affirmed that the Windward Planning Commission decision regarding the EA and EIS determination was correct.
In addition, the State Public Utilities Commission also recognized that HELCO's analyses show that the project provides important renewable energy-related benefits that will contribute significantly to enabling the state to meet its renewable portfolio standard (RPS) goals, and that over its 30-year life, the Hu Honua project will bring Hawaii Island approximately 11 percent closer to meeting the RPS goal levels.
Biomass is designated as a renewable source of energy under Hawaii law.  The Hu Honua biomass plant will produce firm dispatchable renewable energy which is designed to directly replace existing fossil fuel fired oil plants due to its firm dispatchable capabilities (unlike variable or intermittent solar or wind, which are currently unable to provide firm dispatchable 24/7 power similar to existing fossil fuel plants at similar cost).  The biomass plant will rely on crops (e.g., eucalyptus trees and invasive species) from commercial managed forests that were originally intended for export overseas but are currently being underutilized as the export market never came to fruition.  So Hu Honua intends to make use of such idle commercial crops and re-plant crops on island after use to ensure a renewable and sustainable source of energy.  Hu Honua's ability to replace existing fossil fuel emissions together with the re-planting of crops will result in a significant net reduction of existing carbon emissions, which is good for the environment."
Comments
comments