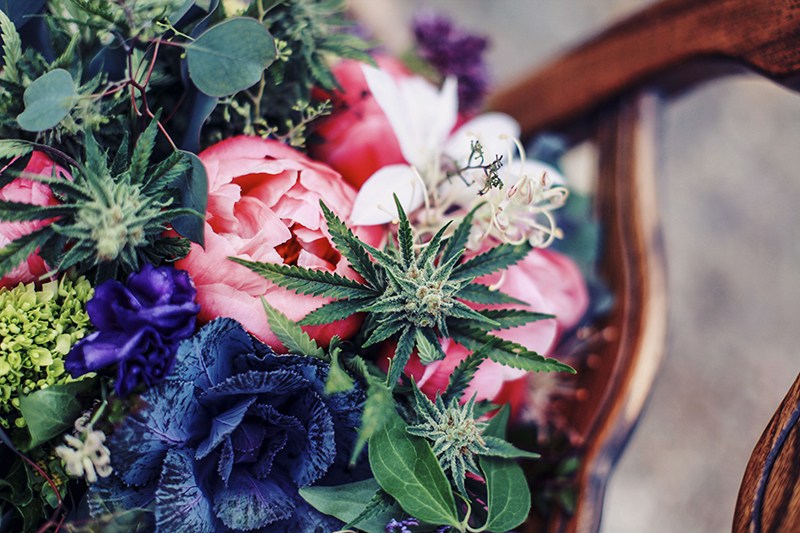 Doesn't have to be Valentine's Day… Pretty Green Bud says surprise her with a Marijuana Bouquet
It does not have to be Valentine's Day, proclaim your love with a unique bouquet from all the ones out there. Lowell Farms is selling bouquets of cannabis stems door-delivered to any address in L.A. So long as you have a verified doctor recommendation and don't consider $400 for a bouquet too a high a price tag, you are all set to own a bouquet from the only 500 that Lowell Farms has created.
The bouquet consists of stems of Purple Princess, a rich and aromatic strain of cannabis. The cannabis is shipped dried and all ready to be smoked. Wildflowers and eucalyptus with its minty, piney fragrance complete the bouquet.
Lowell Farms has a history of growing cannabis that goes back more than 100 years. These people are passionate about what they do. They use organic fertilizer and eschew harsh chemicals. The farmers working here receive a living wage. Buy this bouquet and do your good deed for the day; you're supporting local industry.
The farm also offers other thoughtfully created objects of desire that include cannabis-containing chocolate. But the marijuana bouquet smokes 'em all away. And, you…can smoke the bouquet.
#PrettyGreenBud #420Cloud #420JobSearch #BhangPunch
Comments
comments