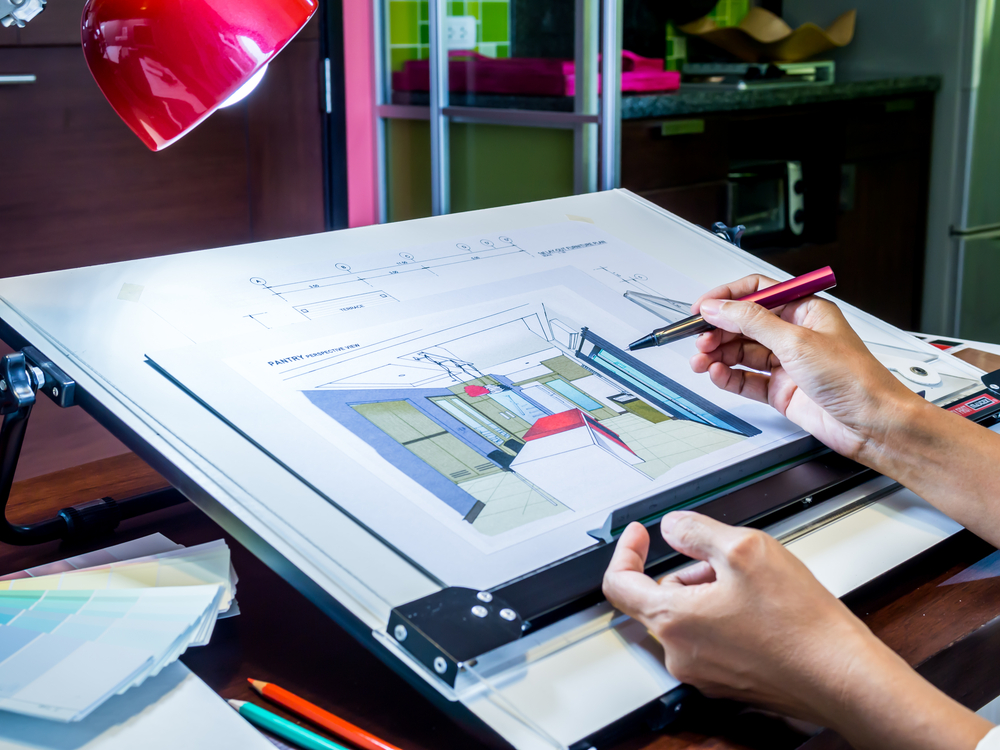 Shay Geyer Is Sharing Design's Secrets
With a childhood that involved accompanying her mother to the Dallas Market Center and playing with fabric samples, it seemed inevitable that Shay Geyer would become an interior designer. Though she resisted the idea for a time, she found herself offering to decorate her friends' dorm rooms and apartments when she was in college. After graduating, Geyer decided to surrender to her innate love of design and join forces with her mother, Beth Rafferty, founder of IBB Design. She hasn't looked back since.
A veritable force of nature, Geyer has committed to constantly innovating at IBB. In addition to her regular work with clients, she scours fashion magazines to spot trends that will cross over to interiors, created and edited the IBB at Home magazine, regularly takes part in social media panels, appears on the "Good Morning Texas" show, and helped to launch her company's 40,000 square foot retail space in Frisco. Crediting her team with her ability to wear so many hats, Geyer says, "It really does take a village to make all of this happen, and I don't take that for granted for one day." Last year, Geyer worked with her mother to conceptualize yet another idea for their company, a semi-annual event called Day of Design.
It's going to be a great day of design! It's an opportunity to pick our brains to get inspiration for your home and to see what's the latest and greatest in home furnishings, accessories, and interior design
Day of Design is free, open to the public, and features presentations by IBB designers, interactions with vendors, giveaways, and Q&A panels with the designers. The previous event saw 475 attendees from as far away as Arkansas and Louisiana. Geyer says, "My mom had the idea to do an educational event for our clients. It's a way for them to get to know our designers and also for our designers to provide some knowledge and insight, to answer the questions about design that we always get asked. The more we talked about it, the more we thought it would make sense to get our vendor partners involved, too."
The upcoming Day of Design will be held at IBB Design's Frisco store on Saturday, February 24th. In addition to the informative presentations and interactive panels, extra draws for this particular Day of Design include live painting by local artist Kelly O'Neal, furniture giveaways by vendor partners, and the launch of Geyer's own line of fabrics. Geyer will also be moderating the Q&A panels and giving a talk on Ultra Violet, the Pantone "Color of the Year" for 2018. She calls the tone "a vibrant and bold purple hue" that is "a great accent to be used with other colors, especially jewel tones."
Other presentations from IBB designers will focus on how to dress a bed, how to accessorize a cocktail table, how to optimize lighting, and how to avoid design mistakes. Of the entire event, Geyer says, "It's going to be a great day of design! It's an opportunity to pick our brains to get inspiration for your home and to see what's the latest and greatest in home furnishings, accessories, and interior design."
Comments
comments