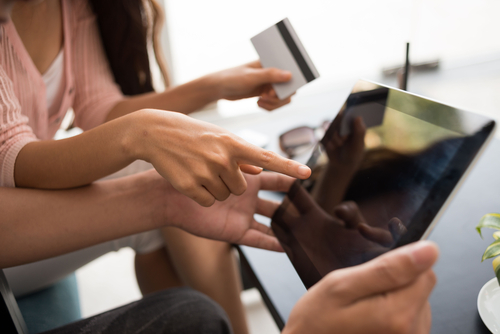 Fazoli's, restaurants, share ways digital tools transform restaurants
Digital signage, online ordering and loyalty apps have each helped to transform the restaurant vertical in different ways. During a panel entitled, "I'll take digital to go," at the Restaurant Franchising and Innovation Summit, four restaurant execs addressed the changes they've seen in their operations. Speakers included:
Jodie Conrad, vice president of marketing, Fazoli's.
Jacqueline O'Reilly, senior director of marketing, La Madeleine.
Warren Soloshek, president of foodservice practice at the NPD Group.
Allyson Klineman, director of agency services for LevelUp, moderated the session.
Building repeat visits
They agreed that digital tools, including as menu boards and loyalty programs, can help turn one-time visitors into loyal customers.
Solochek pointed out how restaurants can do "differential targeting" based on customer data. For example, if a customer orders a chicken sandwich based on an online order, you can upsell them by pushing out a coupon for an additional chicken item. This helps drive customers back to your restaurant by offering values.
Apps also help improve customer satisfaction and feedback. Conrad, for example, pointed out how that — previously — restaurants would have had to "mail a coupon," if customers had an issue with an order. Now, they can report the issue instantly online or through an app, and the restaurant can respond accordingly.
Seize the daypart
Using static menu boards, operators find it fairly difficult to take advantage of different times of the day. Using digital menu boards, however, makes it easier to update from the breakfast to lunch to dinner.
Other tools are helping restaurants increase traffic during certain dayparts. O'Reilly, for example, mentioned how La Madaleine discovered from app check-ins that 66 percent of its users tended to visit at two different dayparts. With this information, the restaurant could push out messages encouraging customers to visit at other dayparts such as breakfast, since customers are already willing to come at different times.
Restaurants can also push out trial campaigns to drive traffic to certain parts of the day or for new store openings. Solochek gave the example of Chick-fil-A offering a free chicken sandwich to anyone who downloaded the app when it entered the Boston market.
Changing the daily operations
Online and mobile ordering can drastically change the daily operations of a restaurant. La Madeleine, for example, uses the same point-of-sale system for its bakery and restaurant. Online ordering, however, has boosted sales significantly, so lines for the bakery and the restaurant could get congested.
To address this concern, O'Reilly said the restaurant built a pickup area so customers that ordered online wouldn't have to wait in the same line with dine-in customers.
Conrad said that Fazoli's also had to create a carryout section and provide signage to inform customers of its location.
Finally, digital tools largely changed the way labor moves around the restaurant. Self-ordering kiosks, for example, can remove some of the demand for front-end employees at the cash register. However, these employees will then need to be at the backend to handle the larger amount of orders.
"IT enables restaurants to shift labor around from one of restaurant operation to another," Solochek said.
Ultimately, digital doesn't just upgrade the restaurant's ordering process, it transforms the entire operation.
Wanna hear more? Join us at the Restaurant Franchising and Innovation Summit, July 16-18 in London. Registration is now open.
Comments
comments