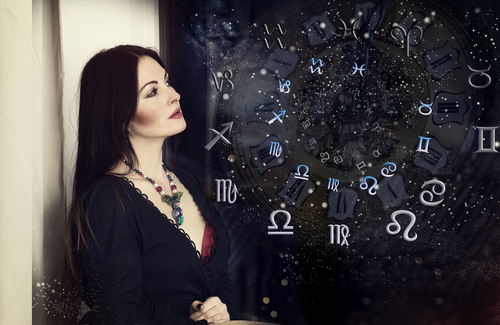 Horoscope for Saturday May 26
April 21 to May 21
Your ability to draw other people into your plans makes you stand out today.
You have the ability to approach every new venture, or previous project you'd like to revive, with a positive mindset, which inspires everyone you meet.
In love terms, it may seem like a quiet day, but it's one with a positive, lasting impact.
GEMINI
May 22 to June 21
Energy levels are on the up so even if a fitness scheme or schedule is daunting, you can progress fast.
Your personal sun still warms every inch of your own sign, giving you the power to attract people – including that fascinating Aquarius.
Settled partners remember why they first got together.
CANCER
June 22 to July 22
Skills or opinions you have felt the need to play down come to the surface. And this brings back contacts or contracts, this time on your own terms.
You have moon magic in your romance chart and it helps you to wow people that you meet for the first time.
Already involved? Partners fall in love with each other all over again.
LEO
July 23 to August 23
You have family choices to make and delaying decisions is not the answer.
The moment you speak out about what you need, things will start falling into place in all the right ways.
Your sunny-side-up self is on show in a project that's good for your job profile.
Exciting love developments are linked to music rich in memories.
VIRGO
August 24 to September 22
There's a rare openness in your love approach that helps a couple reach a happy compromise, so if there's a tricky subject to discuss, get started.
If you're a love-seeker, a charity fund-raiser can be your perfect match.
Long-term partners share secrets. The moon makes you sensitive to moods within the family.
LIBRA
September 23 to October 23
You mix cash flexibility with a desire for change and this is so positive in terms of earning more.
Share ideas and see them grow even stronger with other people's input, then set up your own business.
You really know, and are proud of, yourself and your skills and this leads to commercial success and love happiness.
SCORPIO
October 24 to November 22
When the moon's insight is added to the extra attraction powers you have today, the result is irresistible.
If you start the day single, that changes in a heartbeat when you share a joke in the supermarket.
The Mars effect gives you the energy bonus you need to make real progress and create extra living space.
SAGITTARIUS
November 23 to December 21
Your secrets sector is switched on.
This can mean a hidden crush is revealed, or shared feelings deepening.
Whatever happens, you'll soon feel totally loved up. Money-wise, aiming for a calmer approach helps you spot key cash chances.
At work, you can put ideas into the clearest words and make progress.
CAPRICORN
December 22 to January 20
It may not feel easy to step aside so someone else can shine, but playing a supporting role makes you a star today.
Mars makes you a passion powerhouse, with such physical presence.
But make sure that you play by relationship rules. Luck writes your name three times on very special invitation cards printed in gold.
AQUARIUS
January 21 to February 18
Stop concealing deep ambitions, let friends and family know what you need and you'll be thrilled by the way they believe in you.
As for romance, when partners feel secure they respond warmly.
Still looking?
A Gemini has so much to offer.
Plans take off when people who have been difficult to contact get in touch with you.
Comments
comments