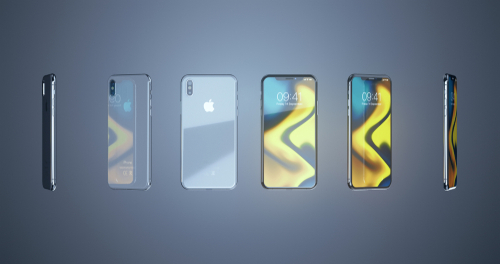 iPhone XS and iPhone XS Max pricing: What are the best wireless carrier deals?
Apple's new iPhone XS and XS Max aren't just similar to last year's iPhone X in design, they also are fairly close in price – as in they are both expensive $999 or more phones.
With both phones now available to preorder, carriers are beginning to advertise their offers to lure customers to get Apple's latest on their respective networks by offering hundreds of dollars off.
Which deal is the best? We break down what each of the four major networks are offering. 
The "add a line deal"
The cheapest way to get a new phone isn't necessarily the easiest: switching networks.
All four major carriers have aggressive promotions to get you to switch and add lines to their networks. In the case of the iPhone XS and XS Max, AT&T, T-Mobile and Verizon are each offering up to $700 off a second iPhone XS or XS Max if you add a new line.
While we're focusing here on Apple's newest iPhones, the $700 discount can also be applied to purchase other iPhones, such as the 8 or 8 Plus or X (while it's still around). So, for example, you could get a 64GB iPhone 8 or 8 Plus for free (the cheaper of the two devices purchased will be the one getting discounted).
Note: The $700 discount isn't applied up front when you buy it but is instead doled out over 24 or 30 months (depending on your carrier) as part of their monthly device payment plan. This is similar to how the carriers offer some trade-in discounts and it is how they keep you locked into their systems.
For those planning to stay on their current network, here are your upgrade options.
AT&T
 As of this printing, AT&T hadn't announced any additional discounts plans for the XS and the XS Max beyond its add-a-line deal.
Verizon
Verizon will be offering a "guaranteed" $100 minimum trade-in with the purchase of an iPhone XS, XS Max, 8, or 8 Plus on a Verizon payment plan, with the discount being doled out over 24 months.
While those with recent iPhones, such as last year's X, will get a sizable trade-in value (up to $630 for the X), Verizon's offer ensures that older devices such as the iPhone 6 Plus, 6, SE and 5S will still get $100 off even though the Verizon trade-in site lists those phones' values as less than $100. In the case of the 6, SE and 5S that's even better than what Apple offers.
Note: As with all trade-ins, the pricing is assuming that the phone is in good, working condition without issues like a cracked screen. 
T-Mobile
T-Mobile will similarly be generous on trade-ins, offering $300 when trading in the iPhone 8, 7 Plus or 7 (a better deal than Apple for the 7 Plus and 7) and $200 when trading in a 6S Plus and 6S (both better than Apple). Any older iPhone, from the 6 and 6 Plus all the way down to the original iPhone, will get $100 off when trading in for phones in good working condition.
All devices need to be in good, working condition. Those looking for the discount would also need to purchase of the phone on a T-Mobile monthly installment plan. 
Sprint
The most interesting deal for a new iPhone comes from Sprint.
Instead of offering big money off for adding a new line, the company is offering the 64GB iPhone XS for free (and the 64GB XS Max for just $4.17 a month). You've got to have an eligible trade-in and sign up for the company's 18-month Flex lease plan.
For those switching to Sprint, this list of phones eligible for trade-in includes iPhones from the 7 through the X; Samsung Galaxy S8 through the S9+; LG G7 ThinQ and Google's Pixel 2 and 2 XL in good condition. 
Those already with Sprint looking to upgrade on this deal will need to have the more recent devices on that list such as the iPhone 8, 8 Plus and X; Samsung's Galaxy S9, S9+, S8 Active and Note8 and LG's G7 ThinQ. 
You wouldn't own the phone after the lease expires, but you could upgrade after just 12 months or buy it with payments over time or in a lump sum. 
Larger capacity versions of the XS and XS Max are also available in this deal, but they require upfront down payments.
Sprint is also offering $100 to each new line that switches over, hoping to provide a little more incentive to give its network a shot.
Comments
comments