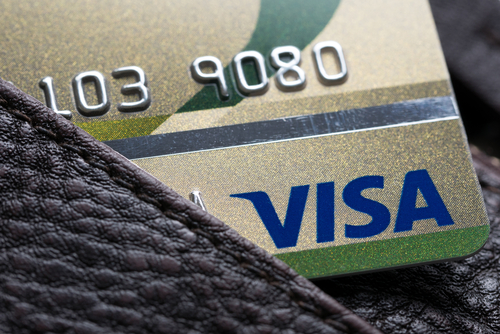 Visa Integrates Open Source Hyperledger Tech for B2B Blockchain Payments
Visa is integrating open-source blockchain code from the Hyperledger Fabric ahead of the commercial launch of its own blockchain service for enterprise payments in Q1 2019.
Visa B2B Connect, the payment giant's enterprise blockchain platform that enables cross-border payments between businesses, is partnering IBM to integrate the latter's development of the open-source Hyperledger Fabric framework.
As reported nearly two years ago to the day, Visa first announced the blockchain platform co-developed with blockchain industry startup chain Inc.., as an alternative solution to global payments rail SWIFT for making large payments between businesses across borders.
The service tokenizes a participant's information including account numbers and other sensitive data with a unique identifier to facilitate faster transactions susceptible to fewer fraud. Fundamentally, cross-border corporate transactions sent through B2B Connect are processed from the bank of origin directly to the receiver at the beneficiary bank.
Integrating Open-Source Blockchain Tech
Hosted by the Linux Foundation, the Hyperledger Fabric was first developed by IBM and New York-based industry startup Digital Asset as a blockchain framework and formally released its production-ready software, the Hyperledger Fabric 1.0, last year.
Including the Hyperledger Fabric's functionality into Visa's core assets' will help improve and facilitate financial transactions on a scalable permissioned network to ensure "a frictionless cross-border payment experience with utmost security, trust and transparency," Visa said in a press release on Monday.
IBM Blockchain Services general manager Jason Kelley added:
"IBM Blockchain Platform and Hyperledger technology are delivering real business value today and B2B Connect is one of the most powerful examples to date of how blockchain is transforming payments."
Last month, Thailand's largest bank by market capitalization, Kasikornbank, became the first financial institution in the country to pilot cross-border payments using Visa's blockchain platform.
Comments
comments