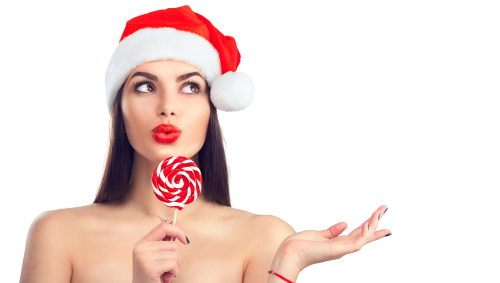 Holiday beauty: the top products for your trip and the best ways to use them
With Christmas and New Year's Eve coming up, many of you are gearing up for a well-deserved getaway.
Whether you normally wear make-up or not, everyone should still, at the very least, take care of their skin, and especially when travelling – because flying and a different climate can be real stressors for your skin.
Going away is when you can let loose, so it's reasonable for your appearance to rank nowhere near the top of your priorities. Even so, you should pack the following.
For the no-fuss traveller
Cleanser
Your face can accumulate a lot of grime when travelling, and if you're going to a tropical destination, the humidity can make your skin produce more oils, which can clog your pores. Cleansing your face morning and night will keep your skin clear and happy. No one wants to come home and see a million breakouts erupting as though your face is protesting about getting back to real life.
Even if you're going somewhere tropical where your face will produce a lot of its own oil, you still need a moisturiser. This is not only because your skin overproduces oil when it's dehydrated in an effort to nourish itself (which it will if you're somewhere hot and sunny), a good moisturiser also acts as a barrier between your skin and the elements.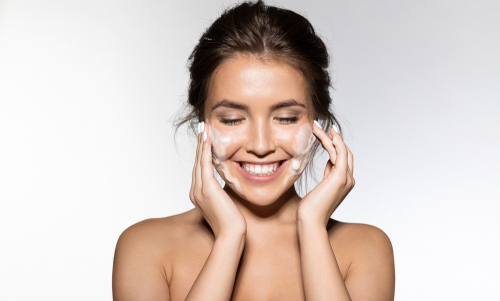 SPF
No matter where you're going, no matter the season, a good sunscreen during the day is a must. Protecting your skin against the harmful effects of the sun is the best way to keep your skin healthy and your complexion glowing. Not only is SPF your primary defence against sun damage, it's also your best anti-ageing agent.
Doin' it for the Gram globetrotter
Pack everything from the list above, but then also throw the following in your suitcase.
Serum
Again, no matter the weather at your destination, hydration is what helps your skin stay balanced. Apply morning and night after you cleanse and before your moisturiser, and your skin will stay plump and radiant.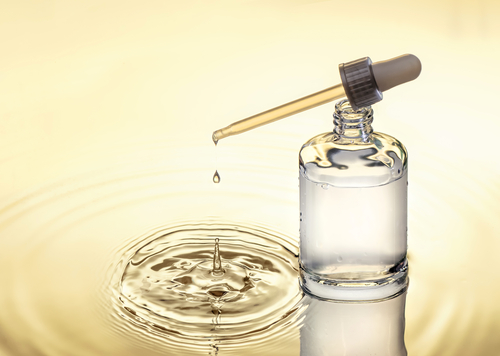 Concealer
Sometimes we just need a little help to look like we did not stay out all day in the sun, or out all night partying. Whether it's to cover up under-eye darkness or annoying blemishes, a concealer will help even out your skin tone with minimum effort. Just dot on where needed and blend out with clean fingertips.
Lip balm
Keep your pout soft and plump with a lip balm you can swipe on without a mirror.
Cream blush
To brighten up your complexion, dab a cream blush on the fleshiest parts of your cheeks and blend out and upwards with your fingers. The same product can also be tapped onto the lips for added colour on top of your lip balm.
Picking just one or the other will help you achieve that effortless but pretty vibe you want for your Instagram stories or posts. A subtle liner or a couple of coats of mascara will also help define and open up your eyes, which makes such a difference in photos.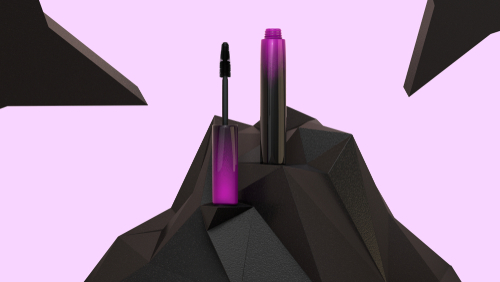 To keep your skin and no-make-up-make-up-look looking fresh day after day, thoroughly remove anything you put on your face during the day (this includes skincare, SPF and cosmetics) before cleansing. A make-up removing balm is the best, but if you're not going away for long, make-up wipes will do.
Glam jet-setter
It does not matter whether you're home or abroad, your brows will be perfectly groomed and you'll look like you've stepped away from a photo shoot. Short of bringing absolutely everything with you, the following products, in addition to those listed above, will keep you looking on point without taking up too much of your luggage allowance. (Saves room for your shopping!)
Masks
Flying is so dehydrating for your skin, it's a good idea to pack make-up wipes, cotton pads, toner, overnight mask, serum, and moisturiser – all in sample sizes – in your hand-carry. Before nodding off, cleanse your face with a make-up wipe, go over with toner on a cotton pad, and slather on an overnight mask to keep you skin hydrated during the flight. Use another wipe to remove the mask before landing, and apply toner, serum and moisturiser. Use hydrating or invigorating paper masks every other night for 10 to 15 minutes to keep your skin radiant and well cared-for during your getaway.
Primer and setting spray
To keep your make-up on all day and not looking cakey, a primer is a necessity. Generally speaking, a hydrating primer is probably your best bet, but an anti-redness one cannot hurt in case you get a little too much fun in the sun. A few spritzes of setting spray after you've finished your look will lock everything in place.
Tinted moisturiser or foundation
Applied with a damp beauty sponge, a tinted moisturiser or a medium coverage foundation is the best way to achieve that nonchalant but fabulous holiday look. Just make sure to bring a beauty sponge cleanser along; if you cannot be bothered, a drugstore face cleanser will do the trick.
Lipstick
To punch up your look from day to evening, a bright lipstick is the easiest way to add a bit of pizazz. Your lipstick can also double as a bolder blusher if the natural cream blush will not cut it.
Highlighter
Highlighter on your cheek- and brow bones paired with an even complexion and a neutral or bright lip is a great, easy daytime look; at night, to go a little more glam, your highlighter can also double as your eye shadow. Perfect for candlelight dinners.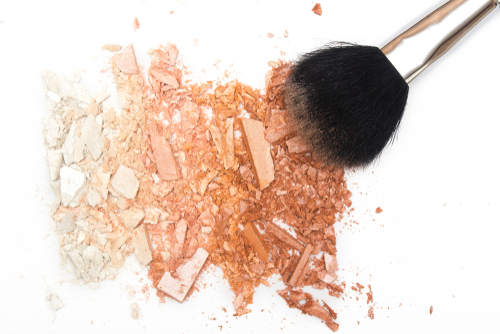 Comments
comments