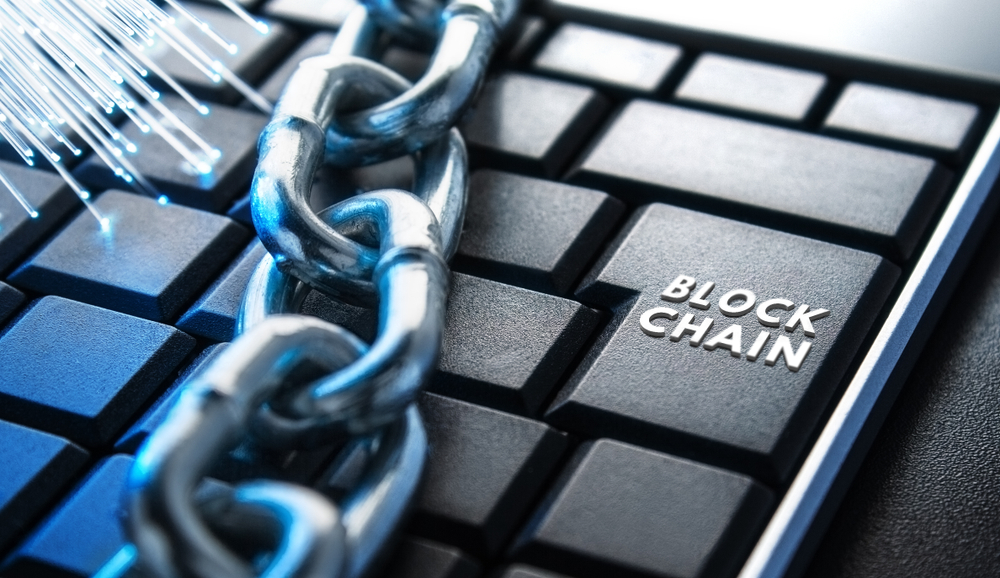 Blockchain Is Out Of Beta According To Davos
Under the decidedly grim moniker creating a shared future in a fractured world, the world's elite gathered in Davos, Switzerland for the annual meetings of the World Economic Forum. Awaiting the arrival of President Donald Trump, delegates were regaled with prognostications about the state of the global economy and whether national retrenchment would signal the end of multilateralism as we know it. While Trump's remarks on the closing day of the Forum signaled that America first does not necessarily mean America alone, there was one sub-theme that echoed throughout the snow-covered mountains of Davos – Blockchain, Blockchain, Blockchain.
Blockchain, the distributed ledger technology that underpins Bitcoin's rise to prominence (along with nearly 1,500 cryptocurrencies), is slated to transform the world, or so its adherents proclaim. While Blockchain and digital assets were widely featured on the main stage at Davos, perhaps the most insightful conversations were taking place in standing room only events hosted by groups like the Global Blockchain Business Council, whose CEO, Jamie Smith, and chairman, Tomicah Tillemann, have emerged as global emissaries helping Blockchain go mainstream. Indeed, Jamie Smith has made it her personal mission to be the explainer-in-chief of this powerful technology so that more of the world can grasp its potential.
A lofty agenda dominated these Blockchain discussions, which turned from emerging regulatory frameworks, such as Gibraltar's move to become the bona fide marketplace of choice for initial coin offerings (ICOs). To the EU Parliament's staunchest digital transformation advocate, Eva Kaili, who is working diligently to craft sensible legislation that does not stymie innovation, but encourages it. It is increasingly clear that digital assets and the distributed ledger technology that underpins them are not going away. Based on these market trends, Blockchain-based solutions may be entering a period of accelerated deployment across a wide variety of grinding problems, from financial inclusion to rural electrification among others. Indeed, the famed Peruvian economist, Hernando de Soto has taken to The Wall Street Journal heralding Blockchain's potential to eradicate poverty in a recent piece co-authored with Phil Gramm.
Turning to Blockchain opportunities in frontier and emerging markets, entrepreneurs such as Paula Guedes and her startup, Jobzi, is shedding new light on Brazil's job market and leveling the career playing field using Blockchain. Elizabeth Rosiello is revolutionizing the pan-African payments market with BitPesa, while serial entrepreneur Gabriel Abed, the founder of Bitt, is emerging as a veritable crypto-statesman through his work with Caribbean central banks. The war against opacity, friction and institutional mistrust, which is at an all-time low around the world, not only has some staunch adversaries in these entrepreneurs, they are armed with a powerful new tool in Blockchain. Just as emerging and frontier economies are leap frogging brick and mortar banking and fixed-line telephony, many of these countries will be the proving grounds for entirely new forms of trust-based governance and decentralized economic structures. Estonia's former Prime Minister Taavi Rõivas shared as much during his address highlighting how Estonia made it to the top of the leaderboard for national digital transformation.
Laurent Lamothe, the former Prime Minister of Haiti who presided over not one but two national catastrophes with the massive earthquake, which effectively leveled his country, to the cholera outbreak caused by UN peacekeepers, underscored how Blockchain can enhance government continuity and resilience. Indeed, the decentralized, off-premises nature of Blockchain registries makes the technology resilient by design and an ideal "seed vault" for critical information, such as land titles. Public sector leaders like Prime Minister Lamothe, Albert Isola, Gibraltar's Minister for Commerce and Nick Cowan, CEO of the newly launched Gibraltar Blockchain Exchange (GBX) were quick to advise that Blockchain-based solutions cannot live in a leadership vacuum. They, like other delegates, urged leadership for the full potential of this foundational technology to be harnessed.
Perhaps the most telling mind-shift was captured by Valery Vavilov, CEO of The Bitfury Group, when he indicated that with Blockchain we can move to a world where people are at the center of their assets, liabilities and personal data, rather than being in the periphery. Indeed, a growing number of entrepreneurs, like Nigeria's Julius Akinyemi, an entrepreneur-in-residence at MIT's Media Lab and CEO of UWIN Corp, who is working together with Sandra Ro, one of the chief architects of CME Group's Bitcoin futures offering, are leveraging Blockchain to pull stranded assets in Africa into the market. These entrepreneurs realize that Blockchain can do to value transfer what the internet did to information sharing.
Comments
comments