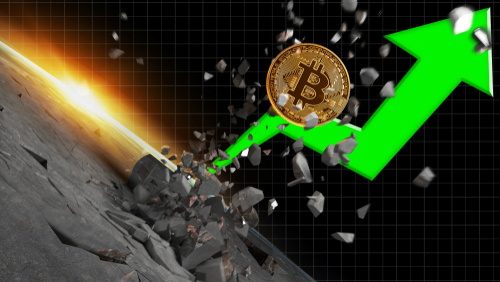 Bitcoin Might Break $20,000 This Year: Crypto Hedge Fund Pantera Capital
A cryptocurrency dedicated hedge fund called the Pantera Capital Management argued in the newsletter they made in April that BTC price might have just a low of $6,500. On the other hand, the cryptocurrency would reach the $20,000 price level just before the year ends. This is according to a report on Friday, April 13 by the Wall Street Journal.
Last year in December, Dan Morehand who is the CEO of Pantera Capital made a prediction that Bitcoin would be involved in a 50% drop before it could attain new highs. True to the statement, Bitcoin dropped just below the $7,000 price level in Feb, and this was a drop by 65%.
BTC on April 12 was involved in a rise of $1,000 in just 30 minutes and traded at the $7,916 and was then down with around 3% in a period of 24 hours.
Morehand in the April newsletter declared that he "rarely [has] such a strong conviction on timing. A wall of institutional money will drive the markets much higher." This week, various Wall Street players got involved in cryptocurrencies a Venrock was involved in a partnership with coin-fund.
Additionally, an executive at the Goldman Sachs left and joined Michael Novogratz crypto merchant bank. Therefore, according to reports, the Soros management fund would start trading cryptocurrencies.
Morehand ten added that according to his professional opinion, they were in the first innings in a multi-decade trade. However, Morehand has just made recommendations to only four other cryptos in the market in the past.
Therefore one of the potential reasons for the upward trend in Bitcoin could be due to the slowdown of the selloff in the crypto in preparation for the US tax day on 17th April. This was an expression made my Tom Lee of Fundstrat's for the cryptocurrency market downturn from the start of this year.
Morehand then agrees with the analysis of the markets post-new year drop. Therefore, he wrote that he could "imagine that a portion of the selling pressure on the market, in general, has been unintended tax positions."
Additionally, earlier this week, Tim Draper who is an investment tycoon thinks that Bitcoin might attain the $250,000 price level by the year 2022.
Comments
comments