In high school I, like any other self-respecting teenager, took myself very seriously. One of the ways I made this clear was by analyzing the lyrics of my favorite bands.
'Plans that either come to naught or half a page of scribbled lines.'? Definitely about the inevitability of death. 'I see a line of cars and they're all painted black'? A critique of consumer culture, duh.
Then one day something struck me. How do I know if I'm right?
Pretentious teenagers aren't the only ones who try to make sense of works that they come across. We've all thought about the meaning of some novel we've read, or a movie that stuck with us for a while.
Sometimes we come up with an interpretation of it that we're happy with. But what is it that decides whether we've really found the meaning of the work?
Could it be that the meaning is determined by what the author intended for the work to mean? Or maybe it's decided by us as the viewer?
If we don't have a response to this question, it's not clear what we're even doing when we interpret art. With some help from Shakespeare, T.S. Eliot and James Blunt however, I think we'll discover that finding an answer isn't as straight forward as we might expect.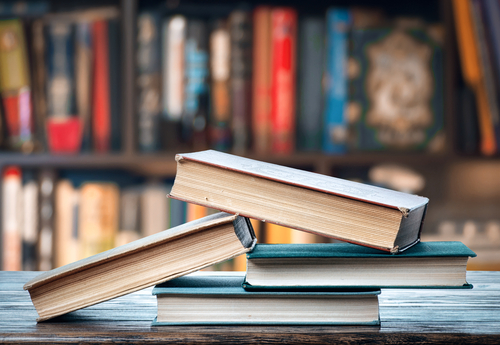 Does the author decide?
In medieval times scholars used to engage in hermeneutics, interpreting the intention of God by analyzing religious texts. Could it be that we're essentially doing the same thing when we're analyzing art today, but with the author's intention?
Imagine for instance that I'm trying to understand why Hamlet, the protagonist in Shakespeare's classic play of the same name, is so fussed about his own existence. In the play Hamlet agonizes over whether he should take revenge against the uncle who killed his father.
Suppose that my interpretation is that Hamlet is afraid that his own identity depends on being the kind of person that avenges their father, and that his choice whether to do so is a choice of whether he will continue to be or not.
Whether or not this seems to us like a plausible interpretation of Hamlet's intentions, what determines whether it is correct is whether it is what Shakespeare had in mind. Essentially, when we're analyzing works of art we're trying to get inside the mind of the artist.
This suggestion is pretty intuitive, don't you think? It certainly provides us with what we're looking for at least, namely a standard against which we can compare interpretations.
Unfortunately, the idea that the artist is herself the ultimate judge of meaning has some pretty interesting implications which we might not want to accept.
'Let the fuckers work that one out, Pete!' — John Lennon
Suppose that you and I are debating the meaning not of Hamlet, but of Bob Dylan's classic track 'Like a Rolling Stone'. I argue that it's about the value of not being geographically tied down, and you argue that it's about defying social convention and going your own way.
While Shakespeare is not with us anymore, Dylan still is. It seems then that in principle I could call him and say something like: 'Hey Bob. Listen, I have a bet that your awesome track is about literally not having a home. Am I right?'
Even if we would have more success getting in touch with him than the Swedish academy trying to give him the Nobel Prize in literature, I think it's not clear that we want to entirely defer the answer to him.
Could interpretation really just be a poor substitute for being able to extract truthful answers from the artist?